---
3 Common Types of Rayon
There are three main types of rayon:
Viscose rayon. Viscose is a semi-synthetic type of rayon fabric made from wood pulp that is used as a silk substitute, as it has a similar drape and smooth feel to the luxury material. It is a versatile fabric with a wide variety of uses, from clothing to cord, and is the most common type of rayon. Viscose has the lowest wet strength out of all the different types of rayon, which means it's most likely to shrink or lose its shape in the washing process. Learn more about viscose in our comprehensive guide here.
Modal. Modal fabric is a semi-synthetic fabric made from beech tree pulp that is used primarily for clothing, such as underwear and pajamas, and household items, like bed sheets and towels. Modal is often blended with other fibers like cotton and spandex for added strength. Modal is considered a luxurious textile thanks to both its soft feel and high cost, as it is more expensive than either cotton or viscose..
Lyocell. Lyocell is similar to modal in that it is made with beech trees, however the production process uses fewer harsh chemicals, making it more environmentally friendly. Lyocell is similar to cotton or linen and is often blended with those fabrics. Lyocell is the most absorbent type of rayon, which means that it can absorb moisture from the skin and still feel dry and cool.
How Basic Rayon Is Made
Rayon is a cellulose fiber made of a raw material called wood pulp, usually from beech, pine, or bamboo. In the textile industry making basic rayon is a multi-step process that starts with:
Dissolving wood pulp. To make rayon, manufacturers dissolve wood pulp in caustic soda, also known as sodium hydroxide, to convert it to alkali cellulose.
Forming xanthate. Next, the alkali cellulose is chemically treated with carbon disulfide to form cellulose xanthate.
Converting into filaments. Manufacturers push the cellulose xanthate through a holed device called a spinneret, which converts the solution into filaments.
Creating the shape. The filaments are then put through an acid bath of sulfuric acid to solidify into fibers.
Spinning into fabric. The last step in the manufacturing process is to spin the fibers into fine filaments of rayon.
5 Characteristics of Rayon
Soft and smooth. Rayon has a smooth, comfortable texture that feels soft to the touch, similar in comfort to natural fibers like cotton and linen.
Shiny. Rayon is known for having a sheen, ranging from a low sheen to a very shiny texture.
Drapey. Rayon fiber has what's often called "fluid drape," meaning that it hangs and moves in a flowy way, similar to a liquid. This drape means that rayon doesn't remain rigid the way sturdy materials like canvas do and can retain wrinkling.
Moisture-absorbent. Rayon is not water repellant; it's actually more absorbent than cotton. This absorbency makes rayon an ideal fabric for activewear and humid climates since it absorbs moisture from the skin. However, the material can also shrink when wet, so many rayon fabrics can't handle machine-washing and require dry-cleaning or hand-washing.
Breathable. Rayon isn't a naturally warm fabric, which means that it doesn't retain heat. Its cool, breathable material makes rayon a popular fabric for fitness attire.
3 Uses for Rayon
Rayon is used in a wide variety of clothing items, including:
Drapey clothing. Rayon's fluid drape makes it a great choice for clothing that looks flowy and breathable, from drapey tops to loose bottoms.
Athletic wear. Rayon's moisture-absorbency and breathability make it a popular option for athleticwear, keeping you cool and dry while exercising.
Silky clothing. Rayon can have a smoothness and sheen similar to silk, while being cheaper to produce and easier to care for—thus, it has become popular as an alternative to natural silk (sometimes even called "artificial silk" or "art silk") in everything from blouses to lingerie.
Learn More
Think Like a Pro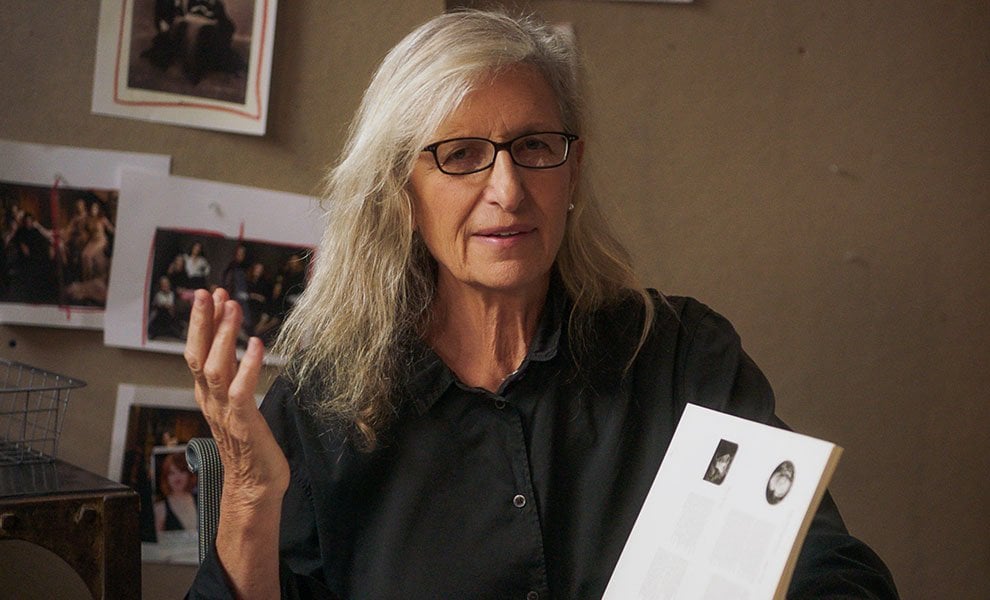 Annie brings you into her studio and onto her shoots to teach you everything she knows about portraiture and telling stories through images.
View Class
Become a better fashion designer with theMasterClass Annual Membership. Gain access to exclusive video lessons taught by fashion design masters including Diane von Furstenberg, Marc Jacobs, Anna Wintour, and more.