---
What Is a Sales Call?
A sales call is an unsolicited phone call that a salesperson makes to a prospective customer to generate business. Sales calls allow sales reps to convey important information about a good or service that they hope will hook the customer and result in a sale. They can be B2C (business-to-customer), which is when the salesperson calls individuals to sell them a good or service, or B2B (business-to-business), in which the salesperson calls a person in a decision-making role for another business to pitch a collaboration.
Types of Sales Calls
There are two main types of sales calls:
A cold call: A cold call is when a salesperson calls a potential customer with whom they have no relationship to solicit business. Since the sales rep hasn't had a chance to build rapport before cold-calling, they need to have an especially convincing sales pitch that hooks the potential customer early on in the call or the other party may express disinterest and end the call.
A scheduled call: A scheduled call is the call that occurs after a salesperson establishes a relationship with a potential customer. The sales rep will call the potential client at a previously agreed-upon time to pitch their business venture and capture a sale. While salespeople making a scheduled call don't need a convincing pitch early in the call, they need to be knowledgeable about the goods or services they are selling to make the sale.
What Is the Purpose of a Sales Call?
The most common purposes of a sales call are to:
Sell your product or service. Sales calls are a tool that sales reps use to educate potential customers in the hopes of making a sale at the end of the call. The goal of the call is to convince the new customer of a product or service's utility and inspire a purchase.
Drum up excitement about your product or service. To make a sale, you need to get your potential customer excited about what you're selling. Even if they don't have a direct need for the good or service, they may be able to refer you to someone who needs it. A good cold call can also help you establish a relationship with a potential customer for their future business needs.
Secure a follow-up call. Sometimes, a phone call (especially a cold call) doesn't allow enough time or isn't the right venue to sell your product or service. This is especially true in B2B calls, where the other party may need more technical information before making a sale. In these cases, the goal is to schedule a follow-up meeting, whether in person or over a video call, so that the sales rep can seal the deal.

7 Tips for Successful Sales Calls
Think Like a Pro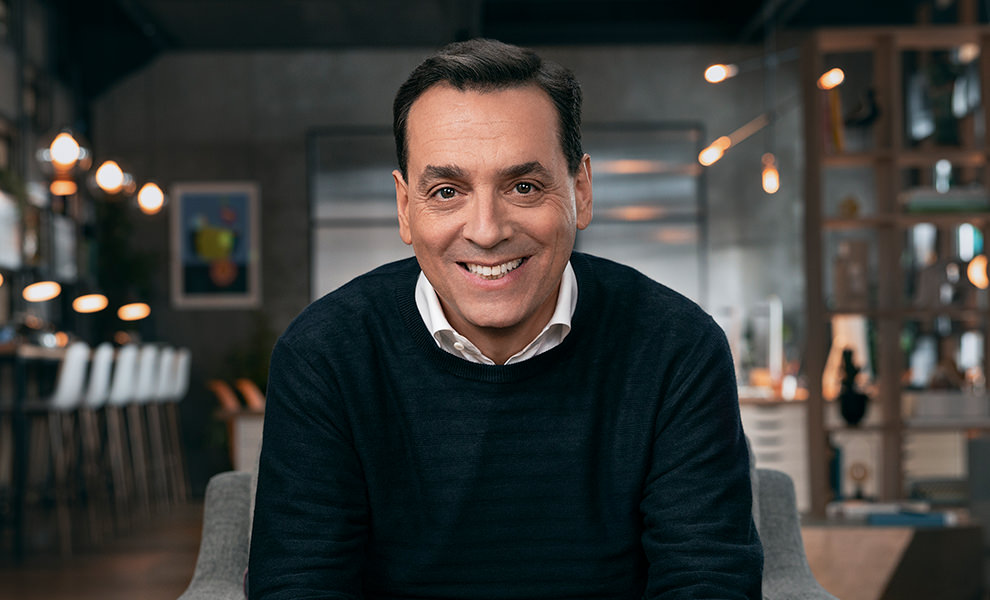 NYT-bestselling author Daniel Pink shares a science-based approach to the art of persuading, selling, and motivating yourself and others.
View Class
Whether you're cold-calling or approaching a scheduled call, here are some sales tips to help you make a successful first call:
Do your research. Preparation is key when making a successful call. Whether you're making a cold call or a scheduled call, calling a potential customer without adequate preparation is the fastest way to get a "no." You need to know who you're calling—whether it's an individual who seems like just the right person for your product or a business owner whose particular software could benefit from your service. Before calling, you need to identify your prospect's needs, including their particular pain points and why your good or service is perfectly suited to combat these issues.
Start with the right intro. A great introduction sets the conversation off on the right footing and can make or break a call. For cold calls, the best approach is usually to command respect by introducing yourself with your full name and company title, then setting a friendly tone with a warm greeting. For scheduled calls, start with some friendly small talk before launching into your pitch.
Establish expectations. The best sales calls are precise, educational, and streamlined. For cold calls, start by offering the reason for your call, which establishes your potential customer's expectations. For scheduled calls, walk through your proposed agenda and ask the other party if they'd like to add anything before proceeding.
Aim for a balanced speaking-to-listening ratio. A great phone call will balance speaking and listening for both parties—though not necessarily in equal measure. For instance, in cold calls, the sales professional should speak more than the potential customer to explain the reason for their call and offer the value proposition for their good or service. The speaking-to-listening ratio will be a lot more balanced in scheduled calls, with both sides needing to listen and speak to address all points.
Know your call-to-action. Before you make the call, pinpoint the actionable item that allows you to measure the call's success—do you want the other person to request more information, sign up for your service, or agree to a sample of your product? For a cold call, the actionable item can be scheduling a meeting to discuss further. For a scheduled sales call, it can mean getting the potential customer to agree to work with your company or try out your product or service. It's important to know what you want before the call so that you can guide the conversation toward your goal.
Track your metrics. Sales reps need to track their metrics and use their findings to determine the tactics that result in a sale. These tactics include knowing the best time of day to place a call, the types of conversation starters that work best, and the average length of a sales cycle. A customer relationship management tool (CRM) is a great way to record your call data so that you can analyze trends.
Don't get discouraged. Sales calls can be one of the most difficult parts of working on a sales team because many calls end in rejection. The key to being a good sales caller is determination and the ability to handle rejection. A customer expressing disinterest in your product allows you to fine-tune your sales methods for the next client. You can learn a lot about how to handle the next call by noting the reason for your customer's disinterest. For example, if the potential customer doesn't have a use for your product or service, you may need to examine your list of potential clients to ensure that they have a need for what you're selling. Stay upbeat and put forth your best effort every time—even if the last 10 people you call express disinterest, there's always a chance that your next call will result in a sales success.
Want to Learn More About Sales and Motivation?
Become a better communicator with the MasterClass Annual Membership. Spend some time with Daniel Pink, author of four New York Times bestsellers that focus on behavioral and social sciences, and learn his tips and tricks for perfecting a sales pitch, hacking your schedule for optimal productivity, and more.