---
How to Hire an Amazing Team
The hiring process and the interview process are vital to finding the right employee for every role, and leaders have to make difficult hiring decisions in order to find great team members for their company. This is why it's essential to have a recruiting strategy. Sara shares her hiring tips for finding qualified candidates who fit right in with your company's culture.
How to Find the Right Candidates
When you're just starting to build a business, the first people you hire will be the face of the company, so take care in choosing them. There are two different types of people you have to hire: One will support the strengths you already have, and the other will cover your business blind spots. Sara started by covering her blind spots with three positions—someone to manage inventory, delivery, accounting, and accounts receivables; someone to manage publicity; and an assistant—which is advice you'd do well to follow.
Sara's first few hires didn't have prior experience doing the jobs Sara hired them to do—since Sara didn't come from the garment world, it was easier for her to see the value in hires who hadn't, either. What those hires did have was a compatibility with company culture and work environment, as well as an understanding of the value of her product and her vision. They had positive attitudes, cared deeply about the product, and shared Sara's goal of making life better for women—so she extended them a job offer.
What Personality Traits to Look for in a New Employee
Whatever you're looking for in a new hire, you'll want to ensure they possess the following three qualities beyond the requirements listed in the job description:
Scrappiness: Consider job candidates with versatile skill sets—potential employees who can, for example, jump from speaking frankly with manufacturers to wooing shop owners.
Budget-Awareness: Those who play fast and loose with money probably aren't a fit for you right now. Your top candidates should know how to use money efficiently and carefully.
Emotional Resilience: People who feel easily flattened by failure don't do well at startups—so consider that a red flag. You want your early hires to be able to bounce back after hearing "no."
4 Most Useful Interview Questions to Ask Potential Candidates
When you're hiring employees, strategic interview questions can help ensure job seekers are a good fit for your company. The following prompts provide guidance for conducting a job interview and makes it easier to find the best candidates:
"Describe yourself in three words." Their answers will tell you how well your applicant knows themselves, how they might best fit into your company, and, frankly, how decisive they can be. Narrowing your personality down into three words isn't easy, and doing it relatively quickly and with confidence could indicate a good decision-maker.
"What are your three greatest weaknesses?" Asking for three weaknesses is key, because otherwise you'll get those stock interview answers like, "I'm a perfectionist," or, "I work too hard." By asking for three, you'll force your applicant to choose at least one real one.
"If you had a million dollars, what would you do with it? And where would you get it?" This is a way to ask about an applicant's passions without saying, "What are your passions?" (To which you'll get answers like, "art," or, "my dog.") You'll make them think by phrasing the question more creatively.
"Where do you see yourself in five or ten years?" Some of your hires will be short term, and others you'll want to stick around. Both types of employees are important to building a company. Depending on their answer, this question can help determine which position—short term or long term—an applicant is right for.
Learn When to Hire an Expert and When to Do It Yourself
Think Like a Pro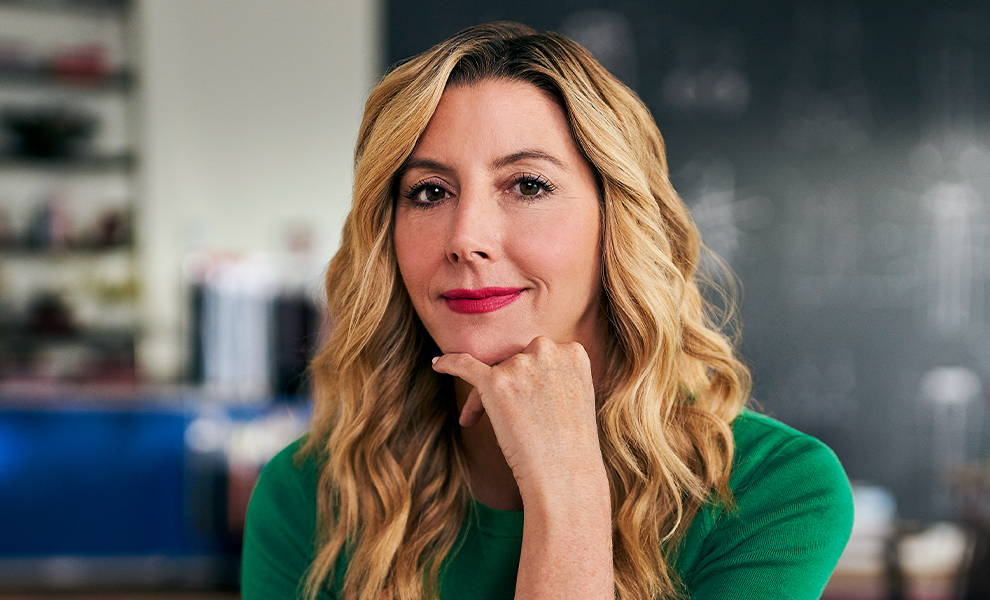 Spanx founder Sara Blakely teaches you bootstrapping tactics and her approach to inventing, selling, and marketing products that consumers love.
View Class
The more success you have, the more people will start coming out of the woodwork to get in on that success. In the business world, those people often come in the form of experts insisting you need their help to grow.
In some cases, this may be true. Don't turn your nose up at every expert who offers advice. On the flipside, though, you might find that you can perform some of the skills those experts are peddling just fine on your own.
One question to ask before seeking outside help: Are there readily available materials that can help you do this thing on your own? For instance, Sara read a book on patent writing and did the majority of that work herself before hiring a lawyer for only the most technical parts.
Another important question to consider: How expensive is it to hire the expert? What is the cost/benefit? An expert may be pricey, but if it's going to take you a year of grad school to get the education you need to do what the expert does well, then maybe your time is worth more than the cost of hiring top talent.
Learn More About Entrepreneurship
Sara Blakely had no fashion, retail, or business leadership experience when she invented Spanx in the late 1990s. All she had was $5,000 and an idea. Which means you can start your own billion-dollar business, too. Learn more about finding your purpose, making prototypes, building awareness, and selling your product in Sara Blakely's MasterClass.
Get the MasterClass Annual Membership for exclusive access to video lessons taught by business luminaries, including Sara Blakely, Howard Schultz, Bob Iger, Anna Wintour, and more.