---
What Is Sedum?
Sedum, also called stonecrop, is a fleshy-stemmed perennial plant with colorful, star-shaped flowers and succulent leaves. Sedum plants vary in size from three-inch-tall low-growers to three-foot-tall uprights. Most sedum plants bloom red, yellow, or white flowers in late summer and fall. Their nectar attracts all types of pollinators, including hummingbirds.
2 Categories of Sedum
Sedum plants are divided into two main categories based on their growth habits:
Low-growing sedum: Growing approximately three to six inches in height, low-growing sedum spreads along the ground. This type of sedum is commonly called stonecrop or creeping sedum, as it is often used as ground cover. There are several types of low-growing sedum, including trailing (which is best for planting in pots) and mounding (which is good for adding to a flowerbed with other types of plants).
Upright sedum: Upright sedum grows up to three feet in height. It generally forms tall clumps that produce small flowers, which invite pollinators. Their height makes them attractive options for border gardens.
5 Sedum Cultivars to Plant in Your Garden
There are more than 400 sedum cultivars for any garden design. Some of the most popular low-growing and upright sedum varieties include:
Sedum reflexum 'Blue Spruce': Blue spruce is a low-growing sedum cultivar. It is a popular choice for ground cover, growing five inches tall and 15 inches wide. Recognizable for its blue-green foliage, blue spruce blooms small yellow flowers in early summer.
Sedum spurium 'Tricolor': Known for its ability to thrive with little water, 'Tricolor' sedum is a good groundcover choice in dry climates. Its small green leaves are edged with pink. By mid summer, 'Tricolor' will bloom bright pink flowers.
Sedum kamtschaticum 'Weihenstephaner Gold': Another good choice for groundcover, 'Weihenstephaner Gold' sedum holds up well to drought and is rabbit- and deer-resistant. It blooms vivid yellow flowers throughout the summer and grows up to six inches tall and 14 inches wide.
Sedum rupestre 'Angelina': Easily recognizable for its bright chartreuse foliage, 'Angelina' sedum is a great option for groundcover or containers. It grows up to four inches tall and two feet wide.
Sedum spectabile 'Autumn Joy': 'Autumn Joy' is a common choice for rock gardens and mixed borders. This sturdy sedum features pink blooms that are plate-like in shape. It grows best in full sun but will tolerate part shade.
How to Grow and Care for Sedum Plants
Think Like a Pro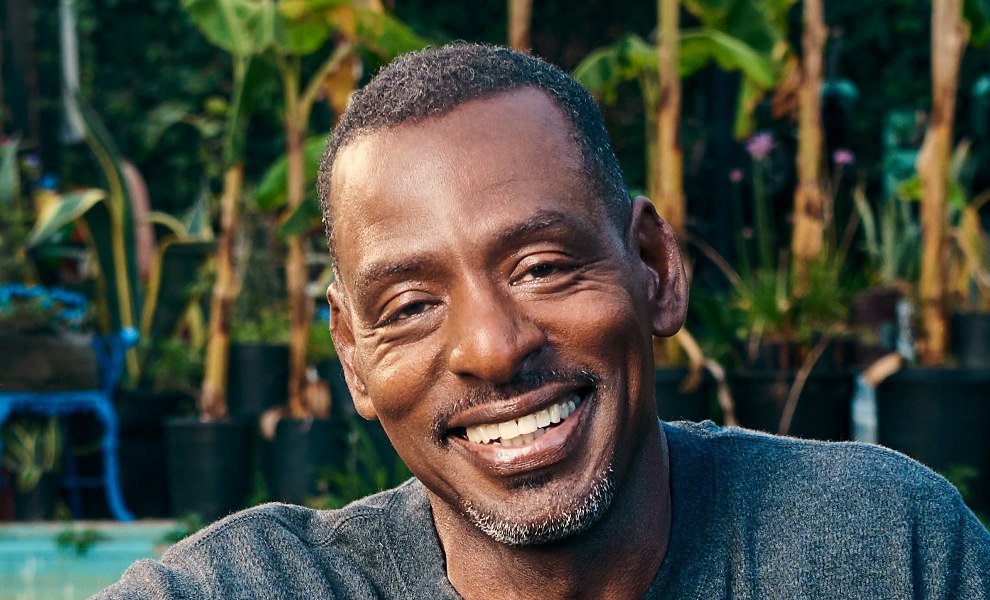 Community activist and self-taught gardener Ron Finley shows you how to garden in any space, nurture your plants, and grow your own food.
View Class
Sedum plants are known for their hardiness and can tolerate very dry conditions and thrive in sunny spots. Follow these tips to provide the best care for sedum plants:
Plant sedums in spring after the last frost. Sedums are at risk for frost damage, so be sure the final frost of the year has passed before planting them in your garden. If you are transplanting sedum into your garden from seedling plugs or pots, it's best to plant them in the spring or early summer before the full heat of the season arrives. Sow seeds in early spring in well-draining soil.
Give sedums plenty of space. Upright sedums should be planted with one to two feet between each plant. Low-growing sedums can be placed slightly closer, with six to twelve inches between plants.
Choose a sunny location. Ensure that your sedums receive no more than partial shade, keeping in mind that they will flower best in full sun.
Use well-draining alkaline soil. Avoid planting upright sedum in overly-rich soil, as it can result in plants that are top-heavy and prone to drooping. The soil should be well-draining and have a slightly alkaline pH. Overly wet or poor soil will lead to stem and root rot.
Water infrequently. Sedum plants generally do not need to be watered if they receive rain every couple of weeks. While they are drought-tolerant, you should still water them around once per week during the hottest months of the year.
Learn More
Grow your own garden with Ron Finley, the self-described "Gangster Gardener." Get the MasterClass Annual Membership and learn how to cultivate fresh herbs and vegetables, keep your house plants alive, and use compost to make your community - and the world - a better place.