---
What Is a Sheath Dress?
Like the sheath of a sword, sheath dresses are form-fitting at every point—from your bodice to your hips to your hem. Since the silhouette is so tight-fitting, sheath dresses will often feature slits in order to allow you to move freely. The sheath silhouette emphasizes your curves, and is especially effective for curvy or hourglass body types, with slim waistlines, wide hips, and large bust areas.
Sheath dresses can come in a variety of different cuts, and lengths. Necklines can be anything from v-neck to to halter; sheath dresses are most often sleeveless, but can also be long sleeve, half sleeve, short sleeve, or cap sleeve. Other dress styles include A-line dresses, empire waist dresses, drop-waist dresses, and shift dresses.
A Brief History of the Sheath Dress
The initial concept of the sheath dress dates all the way back to Ancient Egypt, where artwork depicted women and gods wearing form-fitted lengths of fabric. This dress type became popular in the late 1800s, when they were frequently worn by the queen consort of the United Kingdom, Alexandra of Denmark, and called "princess sheath dresses."
The modern sheath dress is attributed to French fashion designer Paul Poiret, who designed form-fitting dresses with slits for ease of movement. By the 1950s, major designers like Christian Dior were making sheath dresses as business attire, eveningwear, and everyday looks. In the 1960s, celebrities like Marilyn Monroe and Audrey Hepburn (whose "little black dress" in Breakfast at Tiffany's [1961] sparked nationwide excitement for sheath dresses) further solidified the sheath dress as a wardrobe staple of American womenswear.
Now, you can find a wide variety of sheath dresses in any department store, with all kinds of details and embellishments—from floral print to crêpe to pleats to ruffles.
What Is the Difference Between a Sheath Dress and a Shift Dress?
While sheath and shift dresses have similar-sounding names, they're two very different types of dresses, especially differing in:
Shape. While sheath dresses are form-fitting, shift dresses are the opposite—they're supposed to flow almost straight down along your body in one vertical line (think flapper dresses), with only very slight differences between the measurements for bust, midsection, hips, and hem. Sheath dresses look tight and emphasize the shape of an hourglass figure, while shift dresses are more shapeless or boxy and conceal the body's shape.
Material. Sheath cuts are supposed to hug your curves, so they're most often constructed from fabrics with a little stretch. On the other hand, shift dresses are supposed to drape away from your curves and allow your skin to breathe, so they're most often made of lightweight, breathable fabrics (like linen) that don't have much stretch.
Slit. Since sheath dresses are form-fitting, they usually include a slit in the hem to allow for a comfortable range of motion. Shift dresses are loose and flowy, meaning this type of dress already provides a range of motion and doesn't need a slit.
3 Tips for Styling a Sheath Dress
Think Like a Pro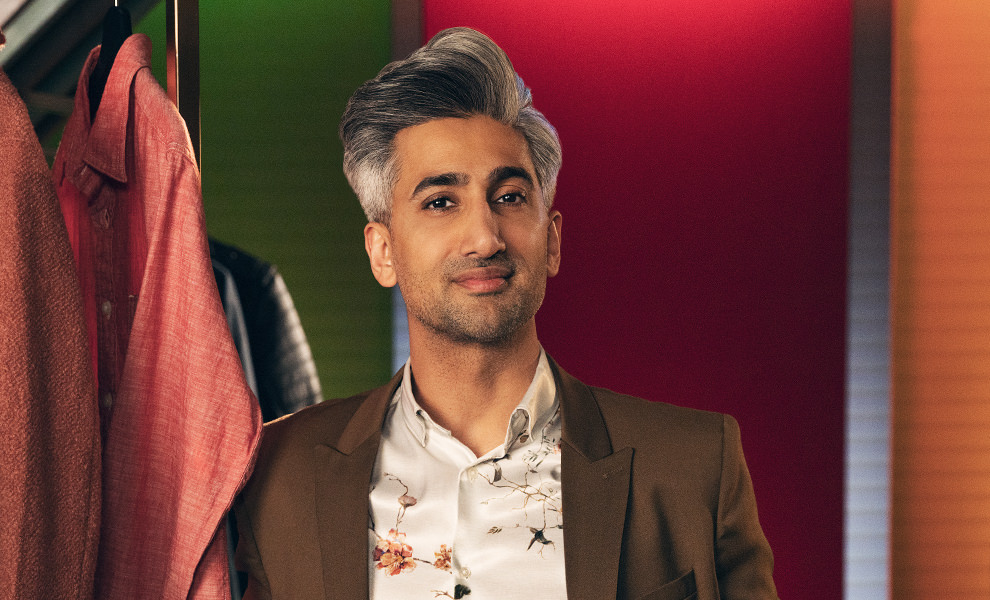 Queer Eye cohost Tan France breaks down the principles of great style, from building a capsule wardrobe to looking pulled together every day.
View Class
Sheath cuts are a versatile dress type that you can style in many different ways. Here are some tips to help you accessorize your sheath dress:
Use outer layers to change the look. Sheath dresses are extremely versatile and can pair with almost any piece of outerwear. For a fun, smart daytime or business casual look, go for a light-colored swing jacket or cardigan, or even throw on a top over the dress to wear it like a pencil skirt. For an edgy night-out look, try a leather jacket and ankle boots. Blazers are also a great pairing for a crisp office look, but be careful of wearing a blazer over a sheath dress in more casual settings. This look tends to skew toward a more business formal dress code.
Try a belt to further emphasize your waist. Sheath dresses are all about emphasizing your curves, so feel free to add an extra cinching effect to bring more attention to your waist. A colored belt, sash, or ribbon is a great way to create a clean line at your midsection and show off your proportions.
Experiment with under layers. While most people are used to layering over a dress, have you ever tried layers underneath? Especially in the wintertime, wearing a turtleneck or long-sleeved shirt underneath a sheath dress is a creative layering trick to change up the look. If you're looking for style advice for a good business formal option, try a crisp white button-up.

Want to Learn More About Unleashing Your Inner Fashionista?
Get a MasterClass Annual Membership and let Tan France be your very own style spirit guide. Queer Eye's fashion guru spills everything he knows about building a capsule collection, finding a signature look, understanding proportions, and more (including why it's important to wear underwear to bed)—all in a soothing British accent, no less.