---
What Is Cognitive Load Theory?
Cognitive load theory divides a person's working memory into three activity spaces: intrinsic load, extraneous load, and germane load. Developed by Australian educational psychologist John Sweller in the 1980s, it helps explain the cognitive demands on a person performing a complex task. Even the sharpest minds have limited capacity for new information within a given timeframe, and a heavy cognitive load or a wave of complex topics can push the human cognitive architecture to its limit.
3 Types of Cognitive Load
Using the cognitive load theory, you can break cognitive processes into specific categories.
Intrinsic load: An intrinsic cognitive load refers to the fundamental difficulty of a specific topic, regardless of how that topic is presented. If you are learning calculus, the problem-solving resources needed to find a derivative will be the same whether your teacher clearly explains the topic or not. Your brain still must solve the problem using a combination of long term memory, short term memory, and strategic cognition. The cognitive ease of an intrinsic cognitive load will be the same regardless of external factors (although those external factors may add additional difficulties).
Extraneous load: An extraneous cognitive load refers to the way that new information is presented, either by a teacher, a team leader, a colleague, a customer, or someone else. Some learners easily process data presented as visual information. Yet for auditory learners, visual displays may not be the most effective way to learn; for them, visual stimuli present a more demanding extraneous load.
Germane load: A germane cognitive load is the way an individual uses their memory capacity and personal intelligence to create mental schemas. Mental schemas are processes the brain uses to solve various problems presented by other types of load. This type of cognitive load manifests when your brain develops a learning process to assimilate new information and use it to solve problems.
What Is Cognitive Overload?
Cognitive overload occurs when the three types of cognitive load—intrinsic, extraneous, and germane—overwhelm a person. Cognitive psychology suggests that even the most intelligent people can only process a limited amount of information at a given time. When an individual is bombarded with competing cognitive signals, they struggle to filter relevant information from other stimuli. They may end up failing at a task or taking unnecessary actions on account of the cognitive loads clouding their judgment and abilities.
3 Example Causes of Cognitive Overload
Cognitive overload can result when too many stimuli demand attention at the same time.
Distractions: Social media and text messages can distract you from a task and make it nearly impossible to process information related to your job or education.
Split-attention effect: Cognitive overload can occur when instructional designers create confusing learning materials. For instance, the split-attention effect results when diagrams and written descriptions are poorly integrated, forcing the reader to split their attention between the text and the image, which leads to cognitive overload.
Expertise-reversal effect: In a classroom or work environment, the expertise-reversal effect describes how instructors can subject learners to cognitive overload by assuming prior information that the learners do not have.
3 Ways to Manage Cognitive Overload
Think Like a Pro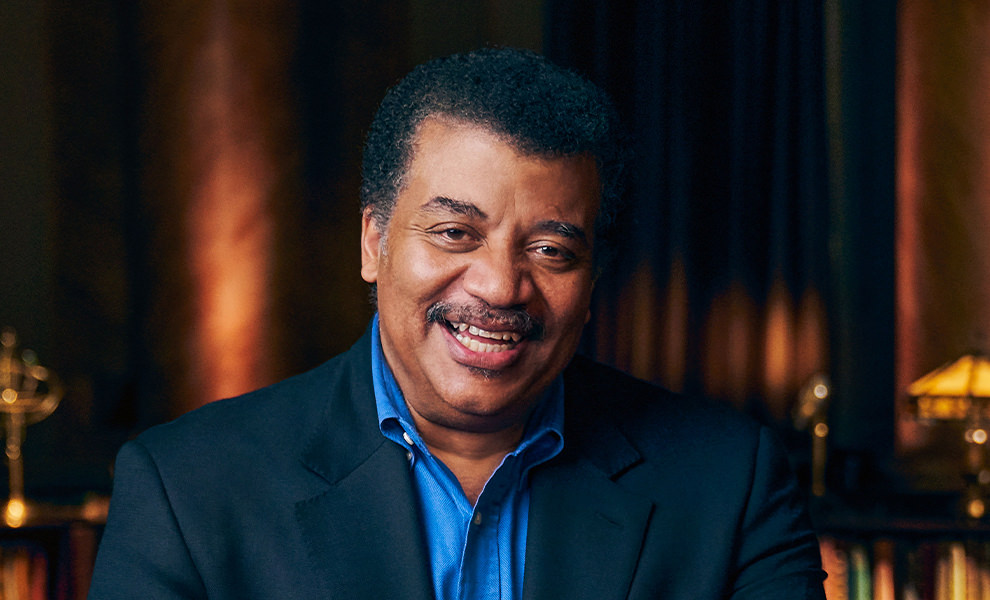 Renowned astrophysicist Neil deGrasse Tyson teaches you how to find objective truths and shares his tools for communicating what you discover.
View Class
There are several specific ways to manage a high cognitive load and make sure you are not overwhelming yourself.
Ask questions: Cognitive overload often occurs when a teacher or work partner assumes you have prior information that you actually do not. In order to get up to speed, ask the other person to back up and provide more context and information.
Eliminate personal distractions: Stimuli from phones, computer screens, and other personal devices can prevent you from concentrating your mental energy on a single task. Eliminate distractions by turning off devices or placing them in another room. Bring them back out as a reward for completing a task.
Focus on one task at a time: Cognitive overload can result when your mind drifts to topics other than the task at hand. Try to create an attentional filter by willing yourself to concentrate on one topic at a time. Make to-do lists and calendar entries that set aside a certain amount of time for a specific task. Promise yourself you will only focus on that single task during the time you've set aside. You may find that you work quicker and that the quality of your work rapidly improves.
Learn More
Get the MasterClass Annual Membership for exclusive access to video lessons taught by business and science luminaries, including Neil deGrasse Tyson, Chris Hadfield, Jane Goodall, and more.