---
What Is Creative Nonfiction?
Creative nonfiction refers to a subgenre of nonfiction that incorporates writing techniques more closely associated with literary fiction. Creative nonfiction writing tends to have an engaging, story-centric format that emphasizes narrative over a list of facts. This makes creative nonfiction markedly different other types of books associated with the nonfiction genre, like academic textbooks.
What Are the Characteristics of Creative Nonfiction?
Creative nonfiction is regarded by some readers as a more engaging form of nonfiction. Here are some of the defining characteristics of creative nonfiction:
Emphasis on building a narrative. Readers respond to stories, not lists of facts.
Avoidance of overly technical terms. You don't need to master nomenclature to understand a topic on a conceptual level. For instance, a reader can learn about exciting breakthroughs in the world of gene therapy without knowing the difference between cytosine and adenine.
Firsthand accounts from real world characters who are emotionally invested in the story's outcome. Readers want to hear from the characters who actually lived through the story. These characters' points of view can be gleaned via interviews or (if they're dead) primary source documents from the time period.
Often explains the author's personal connection to the subject matter. If an author lived through the events of their book, or if they were directly impacted by those events, it raises the emotional stakes.
Must be based on fact with no embellishments that would lessen its veracity. Nothing undermines nonfiction books more than including factual inaccuracies or exaggerations. As a work of nonfiction, your book must be grounded in real life.
An Overview of Creative Nonfiction Subgenres
A book classified as nonfiction can also be categorized as creative nonfiction, provided it meets the literary criteria of a strong narrative, firsthand accounts, avoidance of overly technical terms, and a lack of fictional embellishments. Common literary nonfiction subgenres include:
History. Historical nonfiction consists of true accounts of historical eras and events. Some histories dwell purely in objective facts, and other histories are refracted through the lens of the author's personal beliefs. In either case, history books must present true stories in order to qualify as nonfiction. Famously creative writers of history include David Halberstam and Doris Kearns Goodwin, whose books focus on stories rather than dry facts like dates of treaties or lines on a map.
Biographies, autobiographies, and memoirs. This subset of nonfiction focuses on the life story of a particular subject. Biographies are written in the third person about someone other than the author. Autobiographies and memoirs are written by the subject themselves. While autobiographies and memoirs often take the form of personal essays and are written by someone who is currently alive at the time of the writing. Biographies, on the other hand, may profile subjects that are either living or dead at the time of writing. Many biographies in this genre reach creative heights by emphasizing narrative versus the facts. Learn more about biographies and memoirs in our guide here.
Travel guides and travelogues. Travelogues are a close cousin of memoirs which recount an author's specific experience traveling somewhere. While travel writing may offer suggestions and practical information for travelers bound for a particular destination, the more often follow a narrative arch imbued by the author's personal experience.
Journalism. Journalism is a broad subgenre of nonfiction most regularly consumed in the form of newspapers and magazines, along with monthly journals, TV news reports, and more. Journalism reports on true events that typically (but not always) have relevance to a contemporary audience. Journalism can also take the form of books. This includes narrative nonfiction and true crime books. Some of these books, like Losing Earth by Nathaniel Rich and Memphis Rent Party by Robert Gordon straddle the line between journalism and history. These books do not simply lay out dry facts about their respective subjects—the missed opportunities to tackle climate change and the Memphis music scene, respectively. Rather, journalistic creative nonfiction books create character portraits of real people involved in these topics, and tell narratives that allow readers to invest in the lives of these characters. Literary journalism can also delve into politics, as evidenced by books like Bush At War and Fear: Trump in the White House by the Pulitzer Prize and Polk Award-winning Bob Woodward.
Humor and commentary. These subgenres are forms of creative nonfiction, where analysis and reflection on real-world events are distilled through the prism of an author's point of view, often told in a first-person narrative. Sometimes that point of view can be humorous, sometimes it's political, and sometimes it's purely meditative. While humor books can take the form of storytelling and may seem more in line with a fictional novel, those stories are rooted in objective events, making them a form of creative nonfiction.
3 Tips for Writing Creative Nonfiction
Think Like a Pro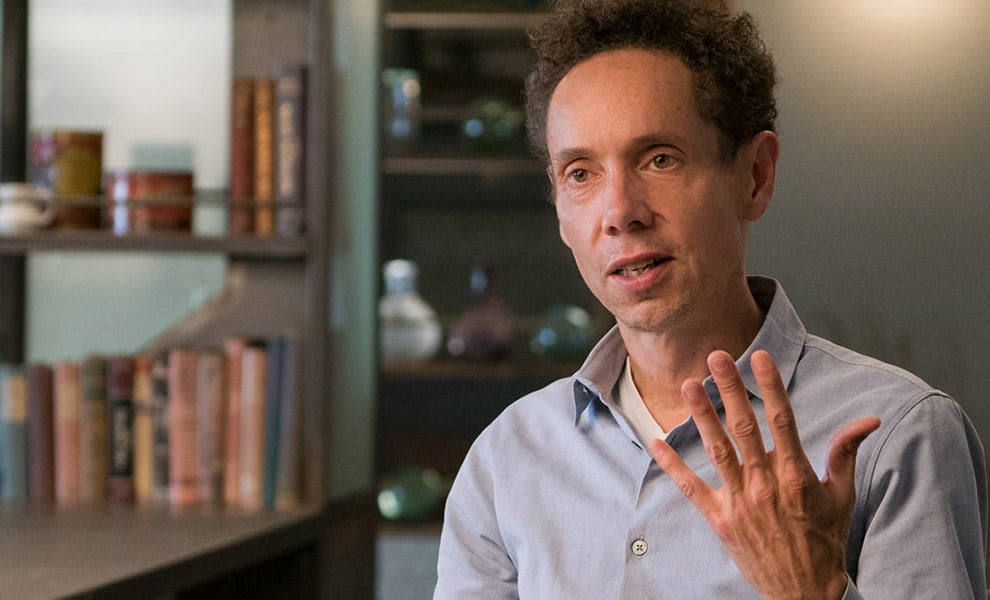 In 24 lessons, the author of Blink and The Tipping Point teaches you how to find, research, and write stories that capture big ideas.
View Class
When setting out to write your own creative nonfiction, remember the following guidelines:
The most captivating creative writing tells a story. Figure out if there's a story that can encompass all the facts that you need to get across. Michael Lewis did this by largely making Moneyball, a book about baseball, the story of the Oakland A's general manager Billy Beane, and thereby resisting the urge to weigh down his book with lists of statistics.
Emphasize narratives and character. The legendary Russian novelist Leo Tolstoy used entire sections of War and Peace as commentary against historians who made it seem as though history was little more than a series of wars, treaties, and meetings of dignitaries. History, he argued, was much more about people and the individual lives they lead. Embrace this policy of emphasizing people over lists of facts, and apply it to your own nonfiction writing to give it a literary sheen.
Share your own perspective. While misrepresenting true facts is off limits, don't hesitate to show your personal relationship to the material. As a creative nonfiction writer, you have license to describe how your topic affects you personally. Still, be sure to draw a distinction between your own beliefs and the facts themselves.
Want to Become a Better Writer?
Whether you're just starting to explore essay writing or you're a seasoned journalist looking for some inspiration, learning how to craft a nonfiction story takes time and patience. No one knows this better than Malcolm Gladwell, whose books on seemingly ordinary subjects—ketchup, crime, quarterbacks—have helped millions of readers grasp complex ideas like behavioral economics and performance prediction. In Malcolm Gladwell's MasterClass on writing, the renowned storyteller shares everything he knows about researching topics, crafting interesting characters, and distilling big ideas into simple, powerful narratives.
Want to become a better writer? The MasterClass Annual Membership provides exclusive video lessons on plot, character development, creating suspense, and more, all taught by literary masters, including Malcolm Gladwell, Bob Woodward, R.L. Stine, Neil Gaiman, Dan Brown, Margaret Atwood, Joyce Carol Oates, and more.