---
What Is Kabocha Squash?
Kabocha squash is a round squash with dark green skin. It is a winter squash, harvested in the late summer or early fall. It has a hard rind and orange flesh. Also called Japanese pumpkin, kabocha is a favorite food in Japan but is grown around the world, including in South Africa, Thailand, and California.
Where Did Kabocha Squash Originate?
Squash has been grown and consumed for more than 8,000 years. Originally wild-grown foods consumed by Native Americans, squash was domesticated by European settlers and grown throughout North and South America.
As squash began to appear in different parts of the world, new varieties were cultivated. Kabocha was first grown in South America. In the sixteenth century, Portuguese sailors brought the sweet squash to Japan where it became a culinary staple. The trade route passed through Cambodia, so kabocha was first called "Cambodia abóbora", Portuguese for "pumpkin." The words were combined to create the unique name "kabocha."
What Does Kabocha Squash Taste Like?
Kabocha's taste is a cross between a pumpkin and sweet potato. Its flesh has a sweet, earthy flavor with hints of chestnut, and is chock full of beta-carotene, fiber, and vitamins A and C. While many winter squash varieties have a thick skin undesirable for eating, like butternut squash and acorn squash, kabocha's rind is slightly thinner and edible.
3 Regional Culinary Uses of Kabocha Squash
Kabocha's migration from South America to Asia has made it a favorite ingredient in different countries. It is prepared differently depending on where you go.
Japan. In Japan, kabocha is often fried up with other veggies in tempura. Another popular way to prepare kabocha in Japanese cuisine is to flavor it with miso (soybean paste) before or during cooking.
Thailand. In Thai cuisine, kabocha is often used in curries, either as a purée to help thicken the base, or cut up into pieces. It is also a popular dessert ingredient, especially in custards.
Korea. Hobakjuk is a popular Korean squash soup. This pumpkin porridge uses boiled kabocha squash which is puréed and mixed with rice.
2 Ways to Select And Buy Kabocha Squash
Kabocha squash can be found in many Asian markets and grocery stores, and often at your local farmers market when they're in season. When looking for kabocha squash, which can weigh anywhere from one to eight pounds, there are two main characteristics to examine:
Color. The perfect kabocha squash has dark green skin with light green stripes and golden speckles. When you cut into the squash the flesh should be a deep blood-orange color when it is at its peak.
Density. Hold the kabocha in your hands and feel it. You want a firm squash with no soft spots. It should feel heavy which lets you know the pulp inside is thick, dense, and fully ripened.
5 Ways To Prepare Kabocha Squash
Think Like a Pro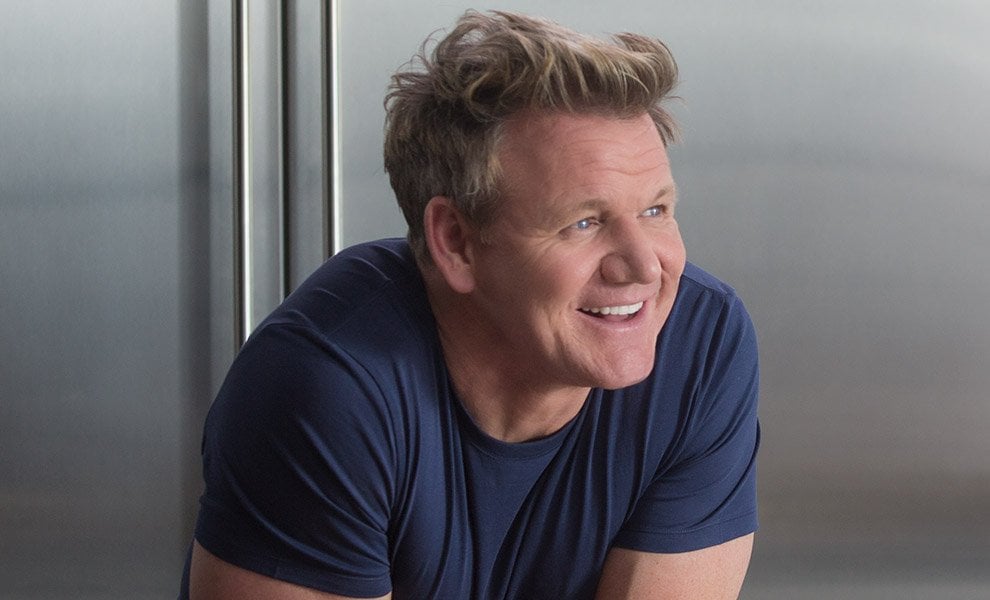 Take your cooking to the next level in Gordon's first MasterClass on essential methods, ingredients, and recipes.
View Class
From savory soups to sweet desserts, kabocha is a versatile squash that can be used in so many meals. It has less water content than other squash which makes kabocha easier to cook with oils and prepare in a variety of ways.
Roasted kabocha squash. Oven roasting enhances the flavors of squash as its little water content evaporates when heated, intensifying kabocha's nutty taste.
Simmer in flavors. That low water content also allows kabocha to absorb other ingredients easily. Add cubes of kabocha to dishes with flavorful liquids, like stews and curries, that the kabocha will soak up.
Baked. The thick consistency of kabocha bakes well, especially in desserts like pumpkin pie or muffins. For a savory dish, try oven-baked kabocha gratin topped with breadcrumbs and cheese.
Puréed. Cooked and blended into a smooth, creamy purée, kabocha can thicken curries and soups for a heartier meal. Kabocha can also be boiled, mixed with milk and butter, and whipped with a hand mixer for a mashed kabocha side dish at Thanksgiving.
Seeds. Like pumpkin, kabocha seeds make a great snack. Simply clean the pulp from the seeds, dry them, and toss with olive oil and kosher salt. Bake on a cookie sheet for 45 minutes.
5 Easy Kabocha Squash Recipes
From vegan and vegetarian dishes to meat curries, kabocha brings a flavorful element to many different recipes.
Tempura kabocha. This is kabocha's signature dish in Japan. Slice up a kabocha, with or without the skin, in any desired shape, like half-moon slices or circles, and set aside. For the tempura batter, beat an egg and add ice-cold water to it. Sift in flour and mix. Heat vegetable oil in a pan until it is hot and crackling. Dip kabocha slices into the batter and put in the pan, four at a time. Flip the squash pieces over to fry both sides. Cooking time should be close to two minutes or until golden and crispy. Serve with tempura dipping sauce, a simple combination of Japanese sweet wine (mirin), soy sauce, and water.
Sweet roasted kabocha. Preheat your oven to 400 F. While the skin is easier to work with than other winter squash, you will need a sharp knife to cut through the kabocha. Cut it in half and remove the seeds and stringy pulp. Then cut it into slices. Coat them with olive oil, maple syrup, and sea salt. For a more caramelized texture, substitute brown sugar for the syrup. Lay the slices on their side on a baking sheet. Roast in the oven for half an hour, or until the squash is golden brown.
Stuffed kabocha. The hollowed-out inside of a kabocha can be an edible bowl. Slice the squash in half and coat with extra virgin olive oil and salt to make two bowls, or roast a whole kabocha by cutting off the top and scooping out the seeds. Roast in the oven until a fork can easily slide into the skin, a total time of about 30 to 40 minutes. Choose your filling for the kabocha bowl. Go back to the squash's Latin American roots and make a festive filling with black beans, rice, corn, avocado, tomato, and cilantro seasoned with chili powder and paprika. Put the mixture into the kabocha and top with cheese.
Kabocha curry. Curry is a classic dish throughout Asia. Heat vegetable or coconut oil in a pan. Add chopped onion and cook until it is soft and translucent (about five minutes). Sprinkle cumin over the onion. Add garlic followed by curry paste. Whisk in coconut milk. As it begins to simmer, add kabocha squash, bell pepper, tofu, and any other favorite veggies, simmering until the kabocha is tender. Serve over rice or quinoa.
Kabocha squash soup with apple. Winter squash varieties, like kabocha, make hearty, thick soups. Heat olive oil in a pot and sauté a chopped onion. Add peeled, chopped kabocha and peeled tart apples, like a granny smith. Add ginger for a spicy aftertaste. Pour in vegetable broth, and season with salt and pepper. Add in cream for a richer soup. Simmer until the squash is soft. Use an immersion blender to purée the squash and apple until the soup is thick and smooth.
Become a better home cook with the MasterClass Annual Membership. Gain access to exclusive video lessons taught by culinary masters, including Alice Waters, Chef Thomas Keller, Gordon Ramsay, and more.