---
What Is Lo-fi?
Lo-fi, or lofi, refers to a recording with less than professional or flawed sound quality. "Lo-fi" is short for "low fidelity," and initially referred to a low-quality recording with audible imperfections, such as background noise or performance mistakes, recorded with inexpensive equipment—the opposite of high fidelity or hi-fi production. In the 1980s and 1990s, lo-fi was regarded as a more authentic-sounding form of music production than professional methods. Many punk, indie rock, and hip-hop artists pursued a lo-fi aesthetic for economic and artistic reasons.
Lo-fi represents a subgenre of electronic music that shares qualities with downtempo music, the chillwave scene, and lo-fi hip-hop. Lo-fi music mixed elements of house, jazz, easy listening, and hip-hop beats and samples with a DIY music aesthetic that emphasized the imperfect, homemade quality of analog recordings. The result was dreamy audio with a relaxed, retro sound that many found ideal for background music, especially studying.
A Brief History of Lo-fi Music
The history of contemporary lo-fi music dates back to the debut of livestream channels on YouTube in 2013. Lo-fi artists began crafting lo-fi playlists on YouTube, and other streaming services, inspired in part by the lo-fi beats of chillhop pioneer Nujabes and hip-hop craftsman J Dilla. Nujabes's soundtrack for the 2004 animated series Samurai Champloo forged an indelible link between lo-fi and anime (Japanese animation) that remains a visual element of many lo-fi livestreams.
In 2015, one YouTube channel, ChilledCow (later known as Lofi Girl), became a sort of lo-fi hip-hop radio station by broadcasting a continuous live stream that, by 2017, had broadcast for nearly 13,000 hours to 7.5 million subscribers.
3 Characteristics of Lo-fi Music
Several key characteristics define the lo-fi sound:
Drum loops: Like hip-hop, lo-fi makes extensive use of drum loops to form its rhythms. Both electronically produced samples and live recordings of drums are used in lo-fi. However, beatmakers prefer live elements because they're easier to manipulate with a digital audio workshop (DAW). Beats are typically on the low- to mid-tempo range—approximately 70 to 90 beats per minute (BPM).
Jazz chords: Jazz chord progressions are also an important element in most lo-fi songs for their relaxed, thoughtful quality. Samples of rhythm—bass and drums—and piano are prevalent in the genre, but lo-fi artists may also incorporate horns and guitar, depending on the composition.
Samples: Though lo-fi is typically an instrumental music form, many lo-fi tracks feature samples and other effects to support the music. Vocal samples are not uncommon, with many drawing from anime to emphasize the connection between the two mediums. The crackle of a vinyl record is also frequently employed to suggest the warmth and nostalgia of an analog recording.
4 Notable Lo-fi Music Artists
Think Like a Pro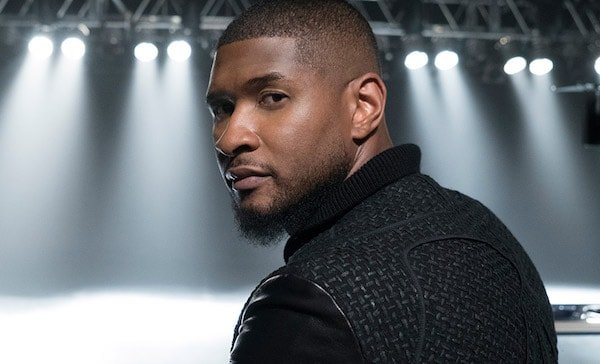 In his first ever online class, Usher teaches you his personal techniques to captivate audiences across 16 video lessons.
View Class
Here are a few notable lo-fi music artists:
Chillhop Music: The Netherlands-based Chillhop Music channel on YouTube is among the top sources of lo-fi music online. Like many lo-fi channels, owner Bas van Leeuwen uses the livestream as an online community for his subscribers to connect and communicate while listening.
ChilledCow: French artist Dmitri oversees ChilledCow, a music label and YouTube channel that began livestreaming lo-fi music in 2017. His lo-fi hip-hop has earned millions of followers, as has his use of an image of a girl studying, culled from the anime feature Whisper of the Heart. The image, known as Lofi Girl, has become so iconic that Dmitri adopted it as the channel's name and label in 2021.
College Music: Launched in 2013 by then-13-year-UK residents Luke Pritchard and Jonny Laxton, their CollegeMusic channel garnered over a million subscribers, which allowed them to launch their own record label. The duo's playlist theme—summer jazz, late-night beats, and more—are tailor-made for relaxing and studying.
Powfu: The Canadian artist Powfu (real name: Isaiah Farber) scored a colossal hit in 2020 with "Death Bed (coffee for your head)," a lo-fi hip-hop track that reached No. 23 on the Billboard Hot 100 singles chart.
Want to Learn More About Music?
Become a better musician with the MasterClass Annual Membership. Gain access to exclusive video lessons taught by musical masters, including Questlove, St. Vincent, Sheila E., Timbaland, Itzhak Perlman, Herbie Hancock, Tom Morello, and more.