---
What Is Vinho Verde?
Vinho Verde (pronounced "veeng-yo vaird") is a Portuguese wine that comes from the region of Vinho Verde, a Denominação de Origem Controlada (DOC), which is the country's largest appellation. Vinho Verde wines are usually made from a blend of native Portuguese grapes and released without being aged. A common misconception is that Vinho Verde is only a white wine: in fact, while 85% of Vinho Verde is white, the wine is also made in red and rosé styles. Vinho Verde wines of all colors are distinguished by their high acidity, low alcohol, and slight spritz.
What Is the History of Vinho Verde?
The Vinho Verde region is located in northern Portugal. It is defined by the Minho river, which runs along the north of the region and forms Portugal's border with Galicia in Spain. The city of Oporto, the Port wine hub, sits on the Atlantic ocean at Vinho Verde's southwest corner, and the Douro River extends eastward from there.
This fertile area has been home to winemaking for at least 2000 years, possibly even before Romans settled there. Vinho Verde means "green wine," not because all Vinho Verde is white, but because ample rainfall makes the region verdant year-round. Granitic soils contribute to the wines' mineral qualities, and many Vinho Verde grapes are considered to be excellent at transmitting the region's terroir.
Historically, grape growing in the area has occurred side by side with other food crops like maize. All around the edges of vegetable patches, grapevines could be found trained on high pergolas which allowed airflow and sun exposure. This old-fashioned viticulture has been largely replaced by trellising and machine harvesting, but many small producers using the traditional method of growing can still be found in Vinho Verde.
The Vinho Verde wine region was officially recognized in 1908, and made an official DOC in 1984. The DOC recognized nine Vinho Verde subregions: Amarante, Ave, Baião, Basto, Cávado, Lima, Monção e Melgaço, Paiva, and Sousa. All have granite soils, but each has a slightly different climate that favors certain varieties of grapes. Most Vinho Verde wines used to be consumed locally, but since Portugal joined the European Union in 1986, exports have increased and now Vinho Verde is popular worldwide.
What Grapes Are Used to Make Vinho Verde Wines?
White Vinho Verde can be made from a number of white grapes, but the DOC specifically recommends the use of alvarinho, arinto/pedernã, avesso, azal, batoca, loureiro, and trajadura. Of these, alvarinho (the same grape as Spain's albariño, grown in Rías Baixas, just north of Portugal) and loureiro are most likely to be made as single-varietal wines. Alvarinho is aromatic, peachy, and higher in alcohol, with abundant acidity and a mineral core. Loureiro, the most planted Vinho Verde variety, has powerful floral and stonefruit aromas, as well as a rich texture.
For red Vinho Verde, the recommended grape varieties are amaral, azal tinto, borraçal, brancelho, espadeiro, padeiro, pedral, rabo de ovelha and vinhão. Vinhão is the most planted of the red grapes, and produces low-alcohol yet structured wines with herbal, peppery aromas.
Rosado Vinho Verde is most often made from espadeiro, padeiro, vinhão, and touriga nacional. These highly pigmented grapes give rosado Vinho Verde a deeper pink hue than many other rosé wines.
What Are The Characteristics Of Vinho Verde Wines?
Young: Vinho Verde wines are released within three to six months of the harvest. The wines have fresh fruit flavors that are best enjoyed immediately.
Low in alcohol: Most Vinho Verde wines contain less than 11.5% alcohol. Curiously, the red wines tend to be lower in alcohol than the whites, with single-digit ABVs not uncommon.
Spritzy: Historically, Vinho Verde wines were bottled so quickly after primary alcoholic fermentation that the malolactic fermentation would occur in the bottle. This caused the wine to fizz upon opening, and consumers liked this accidental carbonation so much that winemakers now add a small amount of carbon dioxide at bottling to create a spritzy texture.
How to Pair Vinho Verde?
Think Like a Pro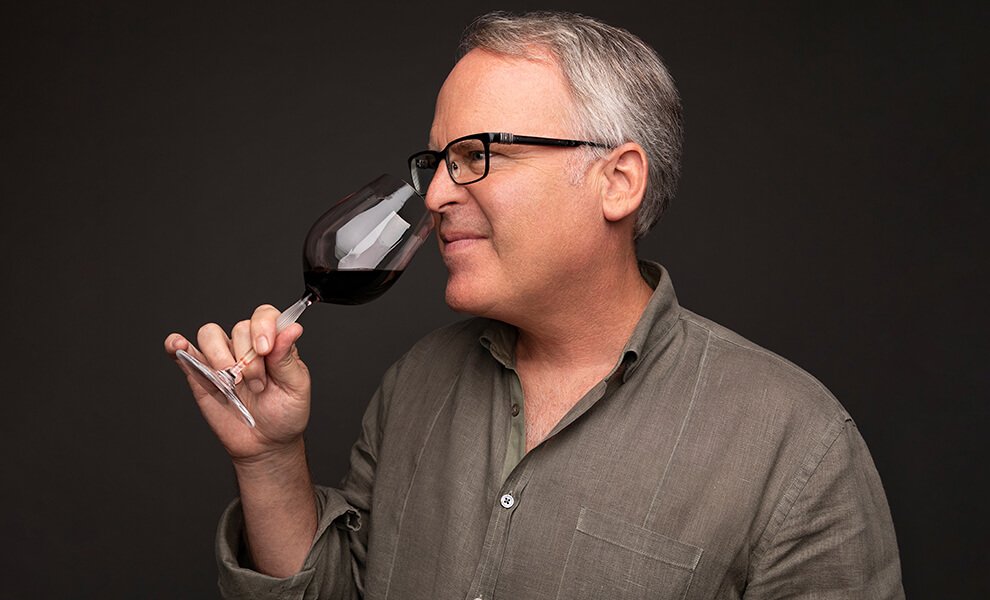 Flavor, aroma, and structure—Learn from wine master James Suckling as he teaches you to appreciate the stories in every bottle.
View Class
Vinho Verde wines are low in alcohol and high in acidity, so think light and bright when pairing with food. Try pairing Vinho Verde with lightly fried seafood, grilled fish, sashimi, fresh sea urchin, crab, or lobster.
White and pink Vinho Verde wines with a little spritz can stand in for prosecco at brunch or at a picnic. They're a good pairing with tangy fresh cheeses, prosciutto, cold rotisserie chicken, or greek salad.
Red Vinho Verdes have more acidity and lighter body than most red wines, so treat them like white wines when it comes to food pairing. They are especially nice with dishes that use fresh herbs.
Want to Learn More About Wine?
Whether you're just starting to appreciate the difference between a pinot gris and pinot grigio or you're an expert at wine pairings, the fine art of wine appreciation requires extensive knowledge and a keen interest in how wine is made. No one knows this better than James Suckling, who has tasted more than 200,000 wines over the past 40 years. In James Suckling's MasterClass on wine appreciation, one of the world's most prominent wine critics reveals the best ways to choose, order, and pair wines with confidence.
Want to learn more about the culinary arts? The MasterClass Annual Membership provides exclusive video lessons from master chefs and wine critics, including James Suckling, Chef Thomas Keller, Gordon Ramsay, Massimo Bottura, and more.