---
About the MasterClass Member Showcase
The MasterClass Member Showcase is a selection of work created by MasterClass members, made with tools and techniques learned from class. Members from around the globe come together in the MasterClass Community to share their class-inspired masterpieces - from up and coming music artists sharing their latest tracks to home cooks posting their culinary delights, and everything in between. In this edition, we are highlighting the music artist community with a selection of top music tracks from our members.
"Just Right" by same as me
"MasterClass empowered me to take production into my own hands. As a singer/songwriter I did not know that I could harness the skill set of a producer and actually create my songs from top to bottom. This allows me to unleash creativity that is impossible when relaying it to another person, as they cannot specifically hear what is inside your own mind. Specifically, the Timbaland MasterClass was so straightforward, and Timbaland was so generous in teaching how he created music from top to bottom. He also completely made it accessible even if you are not classically trained and that was so important to me. He is one of my favourite producers and inspirations, so it is my dream to have him hear my work one day.

My inspiration for "Just Right" was the absolute need to create a feel good song. In these uncertain times with the Pandemic and the Protests, I found myself feeling extremely depressed. This caused me to gravitate towards music that was upbeat, happy and made me feel good in order to escape the current state of the world. That is why I wrote and produced "Just Right" - as one of the lines of the songs says "We need loving more than ever now".
MasterClass has an exclusive pre-release of same as me's debut release called "Just Right".
Follow same as me and stay tuned for the official launch date at sameasme.army.
"Walk With Me" by Robert Taylor Jr.
"Timbaland's MasterClass gave me a better understanding of how to use different ornamentations of instruments and how to make my sonics stand. I gained a better understanding that not all of your sounds have to be what you want them to be and what you expect them to be. Timbaland has mentioned that sometimes you have to just play and explore your sounds, which is what I did here with "Walk with Me", experimenting with the marimba and an afrobeat."
"Red Glory Soundtrack" by Mirko Sukovic
"I was on the brink of giving up. I was ready to sell my synthesizers, and with it let go of my dream of becoming a composer. After all, in Serbia it's nearly impossible to make it as a composer. Or at least, that's what I believed. Then I started taking Hans Zimmer's class. It was like someone gave me a slap in the face. He said, "are you wasting your life or are you not wasting your life?" And that's when I realized...I spent too many years wasting my time. I should have been doing what I love. I got back on the horse, and started making music again."
Mirko partnered up with a film director from the MasterClass Community, and created this soundtrack that would go on to win many international awards including Best Original Music Score at the 2018 Independent Shorts Awards.
"Confessions" by Recycled Recitals
Think Like a Pro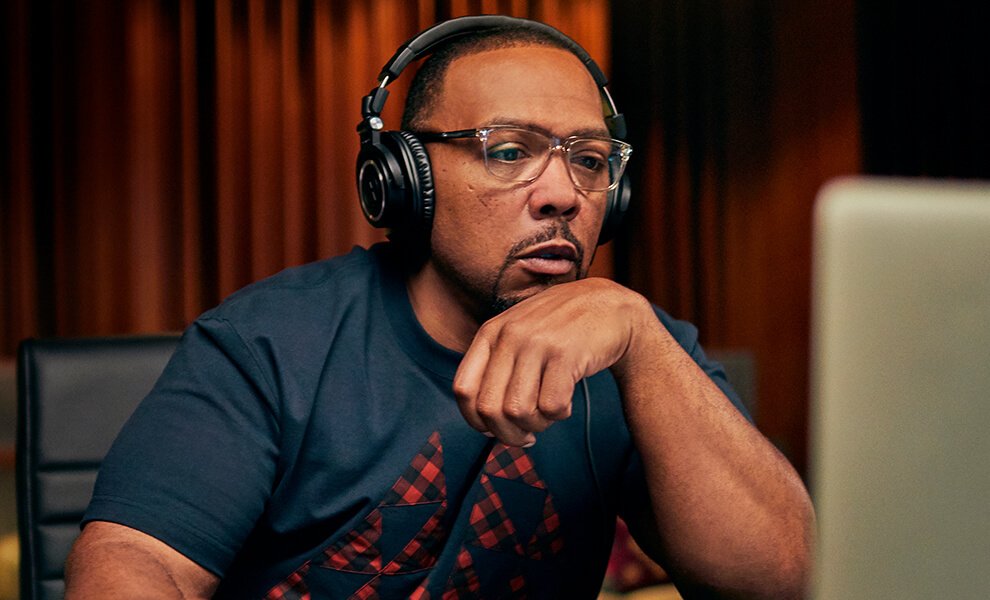 Step inside the production studio with Timbaland. In his first-ever online class, Tim teaches his process for creating infectious beats and making sonic magic.
View Class
"I wrote "Confessions" as my next full length project after doing the MasterClass Deadmau5 New Artist Competition. While the competition was a great resource for learning and pushing my production skills, aesthetically I wanted to try something in a different direction. I wanted to make something that captured what my last year was about. My family lost our dad during this time and it was a very emotional journey for me. I needed time and a place to vent and that place was the piano. The piano in "Confessions" has a sadness to it, but is also full of hope."
Mr. Puddles was the MasterClass Deadmau5 New Artist Competition winner, whose winning piece "Here to Play" was released on Deadmau5's label, Mau5trap. His other work can be found on all streaming platforms under the artist name Recycled Recitals.
"Edge Of It All" by Kuzmo
"I joined deadmau5's MasterClass soon after I first started electronic music production and songwriting and it was a fantastic way to begin my journey into music production. I was able to learn many fundamentals and key concepts which have helped me to get to my current production abilities right now. "Edge Of It All" is about being stuck at a point in your life where you find yourself repeating the same mistakes, unable to change your life for the better and are stuck in a state of hoping that things in your life will get better while at the same time the darkness of reality slowly continues to take control."
"Justice" by Karen Coffman
"I enjoy performing since I have many years of experience in the field, but recording is a recent activity. I wanted to push myself further. I was supposed to take a few individual courses this year, but all were cancelled due to Covid. I signed up for Christina's course, and I was surprised how much it inspired me. I appreciated her case studies, learning about recording techniques and how to vary the texture in the studio, and hearing her individual inspiring story. But I think what was the most beneficial was her take on allowing the music to be an expression of who you are and not compromising on that. Her words of encouragement and wisdom were empowering. For this particular song, as I was preparing the second album, I wanted to know what subjects were important to young audiences. To my surprise, several said justice. This is for them."
"Jaded" by Chris Rispetti
"The deadmau5 class helped me understand the basic concepts, and on the MasterClass Community forum, lots of like minded people helped me fine tune my initial very rough cuts. "Jaded" is reminiscent of summer - vacation, sleeping in, going to the beach every day, nightclubs, bars, a drink, meeting new people, maybe a fling or two, the smell of the sea at night while walking on the beach with the fling, music from the nightclub playing in the distance, a new story on the horizon and the sweet uncertainty."
"Our World" by Sami Moghraby
"I really was impacted by Hans Zimmer's MasterClass and the engagement of the MasterClass Community together; Hans Zimmer's MasterClass impacted the way I went about creating the song "Our World", as the lessons really helped me think more about storytelling and themes, while the forums provided opportunity to receive feedback and offer advice to others.
After watching the incredible documentary series produced by the BBC and narrated by Sir David Attenborough (Planet Earth 2, Blue Planet 2, Seven Worlds), I felt really inspired to write a piece of music about "Our World" and the natural beauty and life on our planet that we are fighting to keep and preserve. Seeing the global response and continuous work being carried out to reduce the amount of waste and emissions to protect our planet was truly inspiring."