---
What Is Collaborative Learning?
Collaborative learning is an educational approach for classrooms and workplaces that uses groups to support learning through working together on projects. In collaborative learning, small groups of three or more learners (students or employees) interact to solve problems or complete tasks given to them by educators or facilitators. The learning process actively encourages learners to use critical thinking and decision-making to solve problems rather than just memorize and regurgitate facts.
Collaborating on a common goal will require learners to take up a position, articulate and defend it, and then establish steps to carry it out. In doing so, they gain a complete understanding of a concept.
What Are the Benefits of Collaborative Learning?
Collaborative learning is beneficial for employers in many ways, including:
Develops skills and knowledge. Performing group work helps learners achieve a common goal and encourages the development of a wide range of knowledge and skills. They learn from a diverse array of fellow employees, which helps them understand a concept from different angles and utilize critical interpersonal skills like active listening. This learning experience also helps develop high-level skills such as self-management and critical thinking and understanding, presenting, and defending an idea.
Improves retention. Several studies have linked collaborative learning with greater retention of information. The approach helps promote high-level thinking and, in turn, helps learners retain that information more than in individual learning situations.
Improves relationships. Individuals often can't foster relationships by working alone. Teamwork encourages members to work together and develop connections. Learners who work together are more likely to have thoughtful discussions, improving both understanding and appreciation for others.
Improves engagement. When you give learners the chance to learn new skills, they will develop greater satisfaction with their employment environment. That feeling can boost productivity and make them less likely to seek out other jobs.
4 Ways to Employ Collaborative Learning in the Workplace
Collaborative learning in the workplace can take place through a variety of scenarios, including:
Team-solving exercises. One of the most common collaborative learning scenarios is a team-solving exercise. Issue a problem-solving assignment to teams from different departments. Outline the task and let the teams work together to present their solutions and how they'll accomplish them. The exercises can encourage effective collaboration through decision-making and foster independence and interdependence.
New product development. Task teams with looking at different areas of the business to brainstorm and create new products. Teams must present and defend items, accept critical evaluations, and adapt their ideas according to those comments. This scenario encourages active learning and social interaction.
Job presentations. Teams must give a presentation that explains their jobs to other departments. They must explain what they do, what problems they face in the course of performing their jobs, and how they solve them. Presenting teams will also take part in a question and answer session, which will allow for shared learning from other departments and will enable them to increase understanding of how the company works to all employees.
Training system evaluation. New employees are paired with senior employees to review current training systems. The teams will provide their perspective and experience to develop improvements to the system while also sharing greater knowledge to benefit all team members.
4 Tips for Implementing Collaborative Learning
Think Like a Pro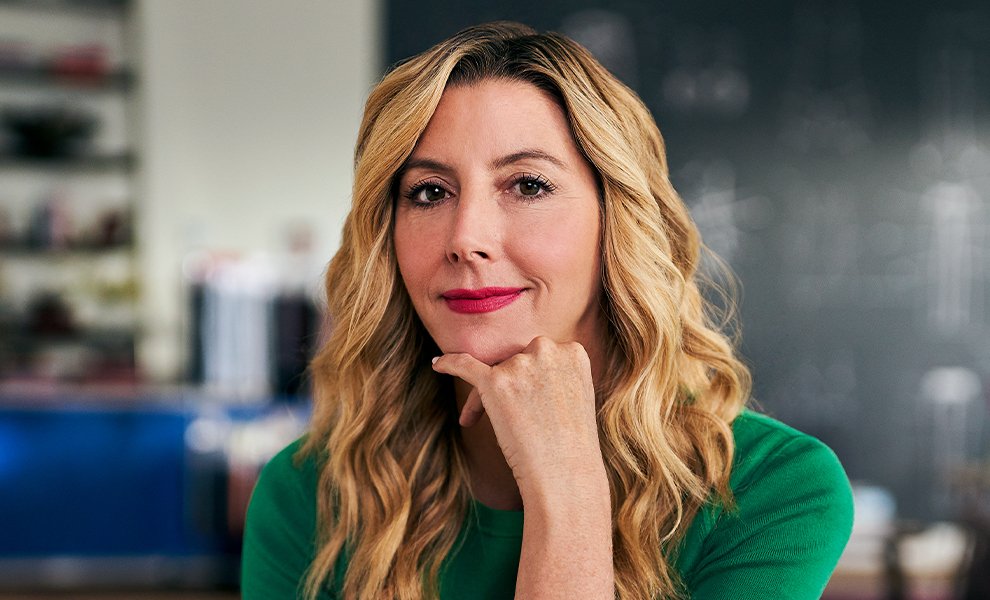 Spanx founder Sara Blakely teaches you bootstrapping tactics and her approach to inventing, selling, and marketing products that consumers love.
View Class
Here are a few tips to help facilitators implement collaborative learning in their workplace:
Keep the groups small. Groups with three or fewer members may provide less diverse experience and feedback within the group, while groups of six or more can be unmanageable and leave some members with less to do than others. Four or five members per group is ideal for a collaborative workplace situation.
Establish self-management. Encourage the development connections through team-building exercises. Once teams are formed, assign roles and give them time to create a work plan with clearly defined goals, deadlines, and responsibility assignments.
Keep the rules flexible. Allow situations within the group to change without impacting the goal or interaction. Change group members' roles periodically to allow greater experience and learning in the group. Foster an environment where employees work to resolve issues within the group. Encourage self-support and stress-reducing strategies as long as they keep the group on task.
Add outside strategies. The jigsaw strategy breaks assignments into subtasks with individuals research within their job roles. They then return to the group to inform them of what they've learned. A real-world approach, in which a goal or task is addressed through everyday situations within their own lives, can also help the teams connect to the idea better than an artificial scenario.
What Is the Difference Between Collaborative Learning and Cooperative Learning?
Collaborative learning offers a different approach from cooperative learning, which tasks learners with completing one element of a group project to achieve success. Roles and rules in cooperative learning are more clearly defined, and groups report to a single authority (the facilitator). Collaborative learning is more fluid: group members are encouraged by a facilitator to create their own structure and roles within it, as long as they complete the given task.
Want to Learn More About Business?
Get the MasterClass Annual Membership for exclusive access to video lessons taught by business luminaries, including Sara Blakely, Chris Voss, Robin Roberts, Bob Iger, Howard Schultz, Anna Wintour, and more.