---
What Is Moscato Wine?
Moscato is the Italian name for Muscat, a group of grapes descendant from the original Moscato bianco, one of the world's oldest cultivated grapes. Though winegrowers have cultivated Muscat grapes since Roman times, the grape experienced a resurgence in popularity in the 2000s. Muscat grapes are known for being highly perfumed, with fruit flavors of apricot, raspberry, tropical fruit, and floral aromas such as honeysuckle, orange blossom, and rose petal.
A true Moscato wine comes from Italy, but Muscat is grown all over the world, from Australia to Spain and Portugal (where it's known as Moscatel) to Austria (Muskateller), South Africa, and California.
What Are the Characteristics of Moscato Wine?
Moscato wines are known for being low-alcohol and lightly sweet, but that's not always the case. There are dry wines and sweet wines made from Muscat grapes, as well as sparkling Moscato, still Moscato, and even semi-sparkling Moscato. Their unifying characteristic is that all types of Moscato are made with grapes from the Muscat family, which are highly aromatic. Even the driest Moscato tends to evoke a sense of sweetness, if only from its fruity aroma.
6 Moscato Wine Grape Varieties
There are many different varieties of Muscat grapes. Some of the most popular for winemaking include:
Moscato bianco (also known as Moscato di Canelli, Muscat Canelli, and Muscat de Frontignan) is the most popular Muscat grape variety in Italy. In France, it's known as Muscat blanc à petits grains. A white wine grape, it produces light, varietal sparkling wine Asti and slightly fizzy Moscato d'Asti. The majority of Moscato wines are made with these Muscat blanc grapes.
Brown Muscat is a dark variety of Moscato bianco used to produce a fortified dessert wine in Australia known as liqueur Muscat.
Muscat of Hamburg, also known as black Muscat, is a cross between Muscat of Alexandria and schiava (trollinger). It's more popular as a table grape than a wine grape, but you'll sometimes see it in a Moscato wine.
Muscat Ottonel is the lightest Muscat in terms of color. It's an early ripening variety mostly grown outside of Italy in Alsace, Austria, Hungary, Romania, and Bulgaria.
Moscato rosa del Trentino, or rosenmuskateller in German, is native to northern Italy. It has pink to red skin and produces a sweet red wine.
Zibbio, also known as Muscat of Alexandria, does well in warm climates, producing sweet grapes used both for wine and table grapes, especially in Sicily.
5 Moscato Wine Styles
Think Like a Pro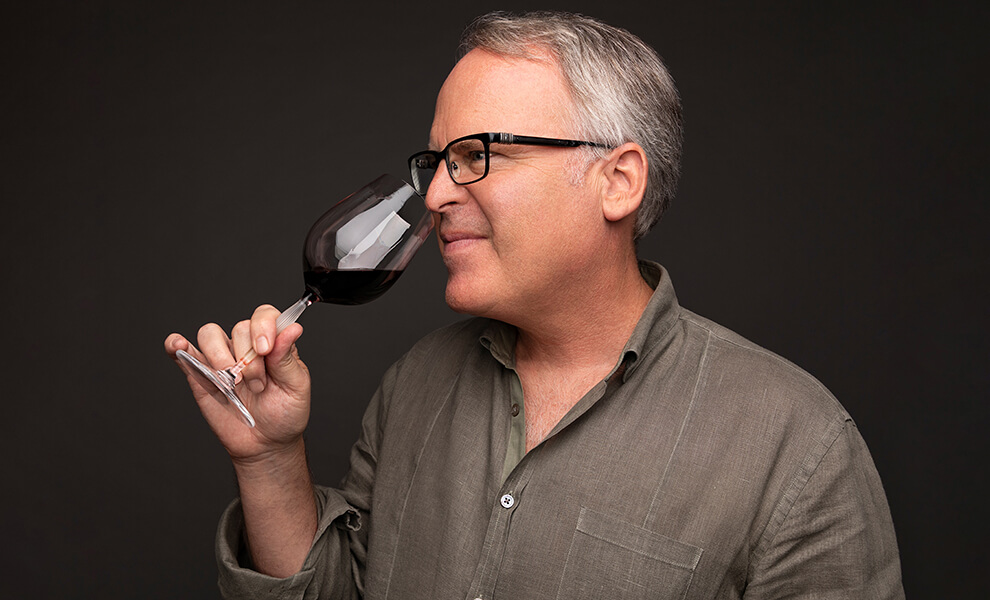 Flavor, aroma, and structure—Learn from wine master James Suckling as he teaches you to appreciate the stories in every bottle.
View Class
Most of Italy's wine regions have their own take on Moscato, and many other countries produce famous Muscat wines as well.
Moscato d'Asti comes from the best Moscato bianco grapes in Piedmont, Italy. It is frizzante (slightly fizzy), delicate, and highly aromatic. With its DOCG status, Moscato d'Asti is one of the best expressions of Moscato. Moscato d'Asti is low-alcohol (maximum 6.5 ABV) and has notes of apricot, rose petal, and honeysuckle. It is known as a winemaker's wine—not a dessert wine.
Asti, formerly known as Asti spumante, also has DOCG status and is made from Moscato bianco grapes in Piedmont, Italy. The main difference? Asti Spumante is bubblier and slightly higher in alcohol (6–9.5 ABV) than Moscato d'Asti. It is a semi-sweet Moscato and has tropical fruit notes.
Muscat de Beaumes-de-Venise is a sweet, still wine is produced in Côtes du Rhône, France, from Muscat blanc à petits grains grapes.
Pink Moscato can refer to any Muscat-based wine that carries a pink hue. Unlike traditional rosé, which gains its color from a period of skin contact, pink Moscato is generally blended with a red wine, such as merlot, to achieve the rosy hue.
Red Moscato can refer to any Moscato made with black Muscat grapes (Muscat of Hamburg). It tends to have a raspberry flavor.
How to Serve Moscato Wine: Basic Moscato Pairings
Although Moscato can be sweet, it's not a traditional dessert wine. Try it as an aperitif, or with brunch instead of Champagne. Moscato's low alcohol content and complex flavor profile also make it perfect for daytime or an event where you'll have several different wines. Try Moscato with vegetable and fish appetizers. Like Riesling, Moscato goes well with spicy food, such as Thai cuisine.
Learn More
Want to learn more about the culinary arts? The MasterClass All-Access Pass provides exclusive video lessons from master chefs and wine critics, including James Suckling, Lynnette Marrero, Ryan Chetiyawardana, Gabriela Cámara, Gordon Ramsay, Massimo Bottura, and more.