---
What Is Soil pH?
Soil pH is the measure of acidity and alkalinity in a specific plot of earth, from 0.0 (most acidic) to 14.0 (most alkaline/basic). Many factors can cause your soil conditions to be acidic or alkaline—from rainfall to fertilizers to parent material to soil texture (e.g., sandy soil vs. clay soil). Before you plant anything in your garden, you should do a soil test to determine your soil's pH and see if you need to make any pH changes before planting.
What Is the Optimal pH Range?
The optimal pH range for most food plants is slightly acidic, from 5.5 to 6.5, so if your pH falls outside of this range, you may need to apply soil amendments to get your garden ready for plants. Certain plants will prefer slightly different conditions—for instance, pineapples, blueberries, azaleas, and rhododendrons are known as "acid-loving plants" because they thrive in more acidic soils (between 4.0 and 6.0). Plants like asparagus, honeysuckle, and lavender can handle more alkaline conditions (between 6.0 and 8.0).
Why Is It Important to Manage Soil pH?
The pH of your soil is crucial to your gardening because:
It determines your plants' health. The pH unit of a plot of soil determines nutrient availability, which means that at specified pH levels, certain plants are better at taking up micronutrients. All plants have an ideal soil acidity or alkalinity for optimal growth—which means that if the pH of your soil is too acidic or too basic for the plants you're trying to grow, the plants will not thrive and may even die off. Knowing how to manage your soil pH is essential to giving your plants the best chance for growth.
It can save you time and money. Many beginning gardeners assume that their poor plant growth results from nutrient deficiencies, so they'll spend a lot of time and money buying fertilizers or other soil fertility supplements to get their gardens back on track. Instead, skip the guesswork and run a pH test of a soil sample before you start planting, and amend your soil as necessary.
How to Raise Soil pH
Think Like a Pro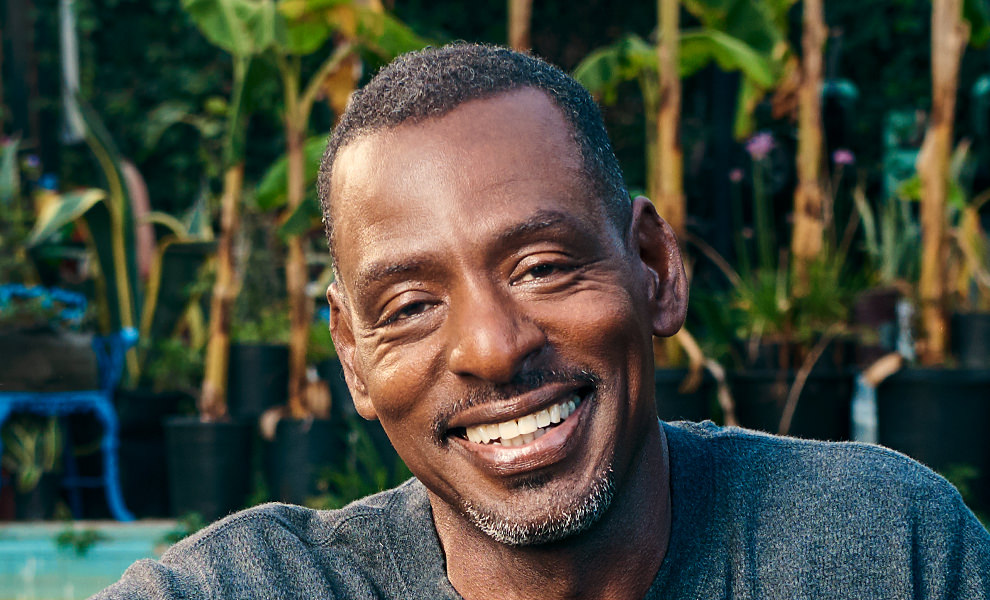 Community activist and self-taught gardener Ron Finley shows you how to garden in any space, nurture your plants, and grow your own food.
View Class
If you have overly acidic soil (lower than 5.0), you can raise your pH to make it more alkaline:
Ground limestone. Limestone is a naturally alkaline substance, so adding ground limestone to soil (called "liming") is the most common and popular method to make soil more alkaline. It's best to lime soil in the fall, to give the limestone several months to activate. When you're ready to lime your soil, first determine how much liming material you'll need—while it depends on the size of your garden and how many points you'd like to adjust your pH, a good rule of thumb is about seven pounds per 100 square feet. Till your soil at least six inches, then spread the limestone over the top and rake it in until it's well-mixed with the top two inches of soil. Moisten the soil every few days—lime needs moisture to work. In a few months, test your soil pH again and see if it's in the correct range.
Wood ash. Wood ash, while only about half as effective as lime, is another way to raise pH to make it more alkaline—and you can make it yourself by burning wood and collecting the ash. Apply wood ash in the winter to give it time to activate and to ensure it doesn't harm germinating seeds. As a rule of thumb, you'll need about an ounce of wood ash for every square foot of soil you want to amend. First, till your soil at least six inches. Then, using gloves, sprinkle the ash over the soil and rake it in until it's well-mixed with the top two inches.
How to Lower Soil pH
If you have overly alkaline soil (7.5 or higher), you can lower the pH to raise its acidity:
Organic matter. Organic matter is a natural and easy way to increase your soil's acidity slightly—as organic matter breaks down in the soil, it produces organic acids. To use organic materials to lower your soil pH, till in a one-to-two-inch layer of compost (which can contain anything from manure to kitchen scraps), sphagnum peat moss, or pine bark mulch to your plot. However, organic matter only slightly lowers pH, so you will need to add very large amounts to see large pH adjustments.
Sulfur compounds. There are several sulfur compounds popular for amending soil to make it more acidic. Elemental sulfur is the safest for your plants and the least expensive, but it also takes the longest amount of time to work (sometimes up to a year to finish acidifying the soil)—to apply it, mix in around one pound per 100 square feet of soil. Two others, iron sulfate, and aluminum sulfate, work much quicker but can burn your plant roots with an overabundance of iron—to apply one, mix in two to three pounds per 100 square feet.
Acidic fertilizers. Certain fertilizers act as "acidifying fertilizers," which means that the organic matter or chemicals in the mixture will lower your soil's pH. To find acidifying fertilizers, look for ingredients like ammonium nitrate, ammonium sulfate, or urea, and follow the instructions on the bag to apply the fertilizer to your soil.
Learn More
Grow your own food with Ron Finley, the self-described "Gangster Gardener." Get the MasterClass All-Access Pass and learn how to cultivate fresh herbs and vegetables, keep your house plants alive, and use compost to make your community - and the world - a better place.