---
Why Are Titles Important?
Book titles are the first thing a potential reader sees. They should hook your target audience and convey a little bit about the plot and tone of your book. A good title will generate interest and intrigue readers without giving away too much plot. Titles may seem secondary to story but the perfect book title can make a novel or nonfiction book that much more memorable in the minds of readers—while turning your work into a bestseller.
The 3 Most Common Attributes of Good Titles
Good titles have certain traits in common. It can be useful to write down a list of titles of some of your favorite books and think about what makes them work as titles. Some of the characteristics that good titles share are:
Short. The most memorable titles are usually on the shorter side. A short title is easy to remember and oftentimes can be more evocative and powerful than longer potential titles.
Evocative. Best-selling titles are often evocative and contain compelling wordplay and imagery. Novel titles are a small showcase of your abilities as a writer. As such, it's important to come up with a great title that will show potential readers a bit of your writing skills.
Memorable and unique. A good-book-title should be both memorable and unique. The perfect is easily identifiable and unforgettable.
4 Things to Consider When Titling a Book
One word titles. Many best-selling titles are only one word but in the age of online search engines it's important to consider the consequences of choosing a one word title. When typing a one word title into a search engine, a potential reader will pull up a list with many results outside of your book. Consider expanding one word titles to three -word titles or even four-words to make search results more specific to your book.
Existing titles. It's important to make sure that you are choosing an original title that hasn't already been used by an existing book. Make sure to extensively search the working title of a new book on search engines to ensure that it hasn't already been used.
Consider genre. Think about what genre you're working within and come up with the right title accordingly. Convention dictates that a thriller will have a different sort of title than a fantasy novel. Your book's title should be similar to other book titles within the same genre so readers have some idea what sort of story your book contains.
Inadvertent references. An important factor to consider when titling your book, is making sure that the title of your book doesn't inadvertently reference any controversial topics. Successful book marketing requires a great book title that won't make readers associate the title of the book with a controversial topic or group.
4 Tips for Coming Up With the Best Book Title
Think Like a Pro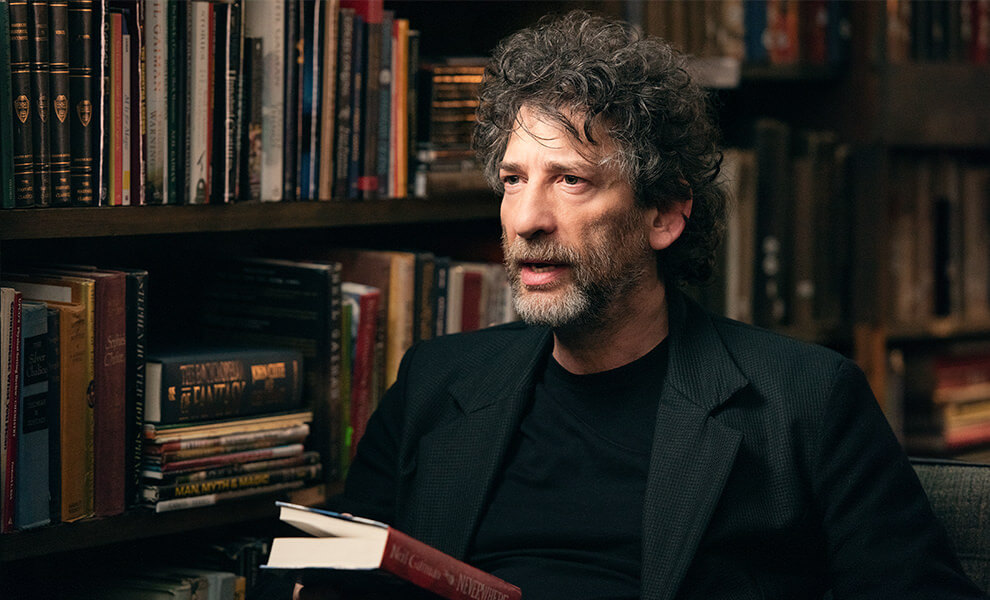 In his first-ever online class, Neil Gaiman teaches you how he conjures up new ideas, convincing characters, and vivid fictional worlds.
View Class
It can be tough to arrive at the right title for your book. Here are some things you might want to consider when generating ideas for a new title for your book:
Character Names. Consider naming your book after your main character or another important character in your book. Are there characters in our book with unique or evocative names? Character names, like Harry Potter, can provide strong and simple novel titles that grab a potential reader's attention.
Setting. Think about where and when your book is set. Playing on the setting in your story title can help generate possible titles that would interest readers. Love in the Time of Cholera is a well known book title that immediately establishes time period and tone.
Literary Devices. Many attention-grabbing non-fiction titles and fiction titles use literary devices to spice up their titles. You might consider using alliteration, like Gone Girl, or double entendre to produce a catchy title that hooks a reader's interest.
Originality. Consider what separates your book from other books and try to incorporate it into your title ideas. The perfect title should clue the reader into what makes your book special and separates it from others. The Secret, for example, is an intriguing book title that promises a wholly original literary experience.
Want to Become a Better Writer?
Whether you're creating a story as an artistic exercise or trying to get the attention of publishing houses, making comics is an iterative and collaborative process. Award-winning author of The Sandman series Neil Gaiman has spent decades honing his comic book-writing craft. In Neil Gaiman's MasterClass on the art of storytelling, he shares all he's learned on how to make a comic book, including finding inspiration, drawing panels, and collaborating with other creatives.
Want to become a better writer? The MasterClass Annual Membership provides exclusive video lessons on plot, character development, creating suspense, and more, all taught by literary masters, including Neil Gaiman, Dan Brown, Margaret Atwood, David Baldacci, and more.