---
What Is Cilantro?
Cilantro (Eryngium foetidum) is a leafy green herb in the Apiaceae family of plants, with delicate leaves and stems. This close relative of parsley is also known as "coriander" in some countries, and is grown on the Coriandrum sativum plant, which also produces the common spice also known as coriander. The coriander roots are also edible, though consumed less frequently than the leaves and seeds of the plant.
This annual herb is most frequently used in Latin American, Asian, Middle Eastern, and Carribean cooking, particularly Mexican, Spanish, and Indian cuisine. Both the stems and leaves of the plant can be used in either their raw or cooked form. However, cilantro is generally preferred raw given its delicate structure, and the fresh leaves are frequently used as a garnish.
What's the Difference Between Cilantro and Coriander?
Cilantro and coriander can either be the same herb or different parts of the plant altogether, depending on the country you're in. In the United Kingdom and many other countries in Europe, the word "coriander" refers to the herb known as cilantro in North America. The word cilantro came from the Spanish word for coriander.
On the other hand, coriander can also refer to the common spice made from the ground coriander seeds or whole seeds of the coriander plant. With these different words, it's easy to get these ingredients confused, however as a rule of thumb if it's leafy, green, and sold in the produce section, both fresh coriander and cilantro are the same exact herb.
What Does Cilantro Taste Like?
Cilantro has an intensely herbaceous flavor with notes of citrus and pepper. While this pungent herb tastes fresh and leafy to many, to others cilantro tastes like soap or even metal.
In addition to common leaf cilantro, other varieties include Vietnamese Cilantro, African Coriander, and Culantro (or spiny coriander).
What Makes Cilantro Taste "Soapy"?
While many eaters find cilantro deliciously herbaceous, others are left with a soapy taste in their mouth. The prevailing theory behind this sharp divide comes down to genetics. Scientists suspect that a specific genetic trait designates whether or not the compounds that make up cilantro take on a soapy or metallic flavor.
This phenomenon may also be due in part to a natural chemical compound in the greens called aldehyde, which is created in the soap making process and also produced by some bugs. Those who have more sensitive taste receptors may be more attuned to the aldehydes within the herb, giving it a soapier flavor.
What Are the Health Benefits of Cilantro?
This leafy herb is packed with vitamin K and minerals like potassium, manganese, and folate. Cilantro is also rich in a variety of antioxidants, like lutein, beta-carotene, and zeaxanthin, all of which may help to protect the body against harmful free radical damage.
12 Recipes Featuring Cilantro
Think Like a Pro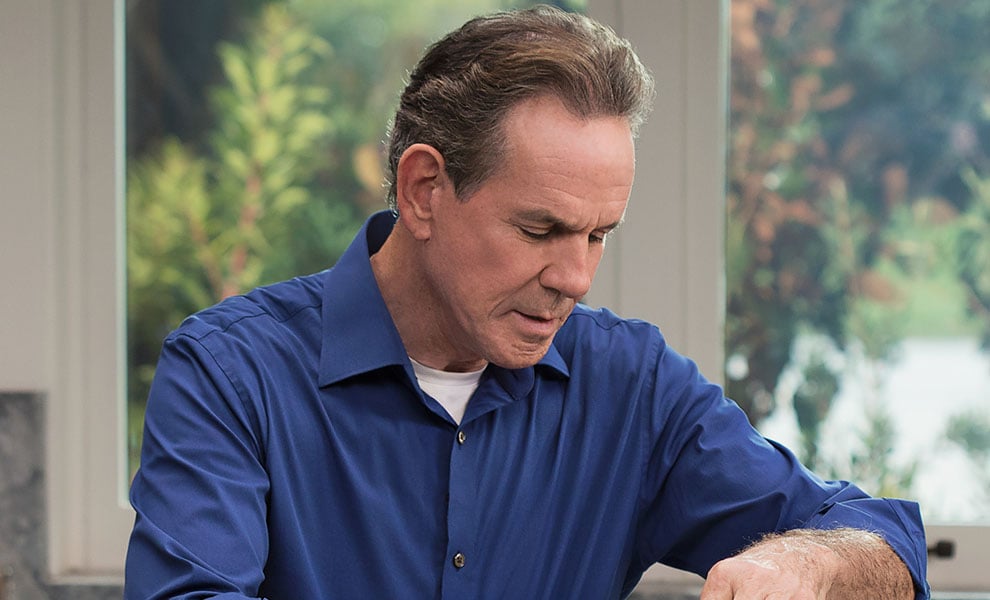 Learn techniques for cooking vegetables and eggs and making pastas from scratch from the award-winning chef and proprietor of The French Laundry.
View Class
Fajitas: Flank steak marinated in olive oil, lime juice, jalapeno, fresh cilantro, and spices. Grilled, sliced, and served with sautéed peppers and onions. Garnished with fresh cilantro, and served with a side of warm tortillas.
Chicken Tikka Masala: A classic Indian dish composed of chicken cooked in a creamy sauce with tomato, heavy cream, onion, garam masala, cardamom, and more. Topped with fresh cilantro and served with basmati rice.
Chimichurri: An herbaceous green sauce made with fresh cilantro, parsley, olive oil, lemon juice, onion, red wine vinegar, and garlic.
Classic Guacamole: A traditional Mexican dip made with avocado, lime juice, onion, tomato, jalapeno, garlic, chopped fresh cilantro leaves, kosher salt, and black pepper.
Cilantro-Lime Chicken - Chicken thighs marinated in lime juice, olive oil, garlic, chopped cilantro, and salt. Grilled and served with Mexican rice.
Pad Thai: A Thai noodle dish made with rice noodles, eggs, tofu, bean sprouts, peppers, roasted peanuts, chopped cilantro, and a flavorful pad thai sauce.
Cilantro-Lime Rice: White rice cooked with fresh lime juice, olive oil, and chopped cilantro. Served as the base of a burrito bowl or with cilantro-lime chicken.
Pico de Gallo: Chunky tomato salsa made with diced tomatoes, fresh cilantro, lime juice, jalapeno, white onion, and salt.

Grilled Shrimp With Cilantro and Avocado: Whole shrimp marinated in olive oil, lime juice, salt, and chopped cilantro. Grilled and served with fresh avocado and sliced cherry tomatoes.
Garlic and Cilantro Roasted Sweet Potatoes: Quartered sweet potatoes tossed in a mixture of olive oil, fresh cilantro, garlic, salt, and pepper. Roasted until fork tender.
Cilantro Chutney: A common Indian garnish made from bunches of cilantro, hot peppers, garlic, lime juice, and sometimes ginger.
Gordon Ramsay's Sesame-Crusted Tuna: Tuna seared and served with a tangy yuzu-sesame sauce that features bright notes from cilantro.
Become a better home cook with the MasterClass Annual Membership. Gain access to exclusive video lessons taught by culinary masters, including Alice Waters, Gordon Ramsay, Chef Thomas Keller, and more.