---
What Is a Morel Mushroom?
Morchella esculenta, or "true" morel mushrooms, are the fruiting body of a fungus that lives in moist, loamy soil. Morels are some of the most desired edible wild mushrooms, springing from the floor of hardwood forests with a distinctive spongy and conical shaped cap and a nutty, earthy flavor.
Morels are completely hollow, with a wrinkled, brain-like appearance on the outside of their caps, which come in an array of different shades—including pale brown, yellow, and even black morels.
What Are the Characteristics of Morel Mushrooms?
Morels, sometimes called "truffles of the north," are beloved for their distinctive, mildly earthy flavor. Morels are a favorite mushroom among chefs because of their versatility and the unique depth of earthy flavor they can bring to a dish.
The morel mushroom's growing season is short—typically falling between late March and May—and they're hard to find in large quantities in their natural growing environment. Cultivated morels lack the earthy flavor profile and cult appeal, making hand-picked wild morels an exclusive and expensive get for fans of the mushroom.
How to Hunt for Morel Mushrooms
Morel mushroom hunting is a bit of a national pastime in the parts of the United States where they grow best: mainly Virginia, Kentucky, Michigan, Illinois, and Missouri. Particularly productive patches can be highly guarded secrets among morel hunters.
Finding morel mushrooms in the wild is extremely difficult, and most hunters rely on luck and instinct to find the prized mushroom. Morels often grow near logging areas and burn sites of relatively recent forest fires because of their combination of unimpeded sun, mulch, and decay. South-facing slopes, where soil temperatures are more likely to be warmer, often play host to the first crop of spores as winter rolls over into spring. Hunters collect morels in mesh bags to protect the mushroom's delicate structure.
Mushroom hunters must also learn to spot poisonous look-alikes, or false morels. There are two main species that pose a threat: Gyromitra and Verpa. Varieties of the Gyromitra mushroom tend to mimic the textural look of true morels, but with less defined honeycomb patterns, while the inverted caps of Verpa varieties are more of a clear distinction from the closed-umbrella cone of the morel, though sometimes the stems can look similar.
What Are the Health Benefits of Morel Mushrooms?
Morels are a low-calorie food that contains a host of vitamins and minerals. Among mushrooms, they contain the highest levels of vitamin D and an array of B-complex vitamins. Depending on the contents of the soil where they appear, they can also contain varying levels of copper, iron, manganese, and zinc.
How to Dry Fresh Morels
If you come into a good haul of morels, you may not want to eat them all at once. Luckily, it's easy to save fresh morel mushrooms until you're ready to use them. Lay morels out on a baking sheet and place in an oven on its lowest temperature—about 130°F or the "warm" setting—and cook for eight hours, until they are completely dry. Rehydrate dried morels for about 20 minutes in hot water, broth, or even wine, and they're ready to use again.
How to Cook With Morel Mushrooms
Think Like a Pro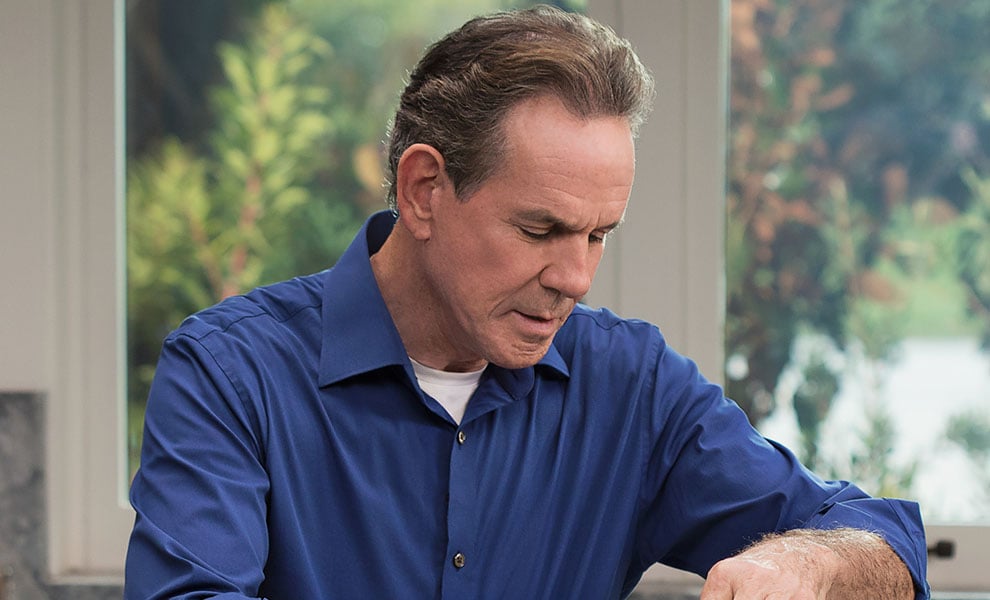 Learn techniques for cooking vegetables and eggs and making pastas from scratch from the award-winning chef and proprietor of The French Laundry.
View Class
Morel recipes are often simple and unadorned, in order to coax out the full expression of the mushroom. They're expensive, so avoid burying them in loud, complex dishes that would suit a more conventional mushroom.
Sautéed. Sautéing is the most common way to cook morels. Enjoy them as a side dish, sautéed in butter with sweated shallots, a splash of sherry or vermouth, and fine herbs like thyme.
Pan-fried. Lightly dredging morels in an airy batter before frying won't mask their delicate flavor, but will raise the textural contrast with a subtle crunch.
Stewed. Morels are known for their bold, earthy flavor. Build a dish that complements the mushroom's unique flavor, like Wolfgang Puck's oatmeal risotto with spring peas.
Pan-Fried Morel Mushrooms Recipe
Ingredients
1 pound of fresh morels, halved lengthwise
3–4 tablespoons of butter or olive oil
¼ cup of all-purpose flour
¼ cup of rice flour
1 can of club soda
Salt and pepper
3–4 sprigs of thyme, stems removed
First, thoroughly clean morels. Check them thoroughly for any insect activity, and clear away any dirt with a pastry brush. To ensure the honeycomb compartments are clean, soak morels in a large bowl of cold water and blot them dry with a paper towel.
In a medium bowl, combine the all-purpose flour, rice flour, a generous pinch of salt, and a few cranks of black pepper. Slowly add club soda, whisking as you go, until the batter is smooth with a pourable consistency.
Melt butter or heat olive oil in a large skillet over medium-high heat. Using small tongs or a fork, dunk morels into the batter. Let any excess batter drip off, and place gently in the pan. Cook until golden brown on each side, about 3–4 minutes. Transfer to a paper towel-lined plate, sprinkle with a little salt and thyme leaves and repeat with remaining mushrooms.
Become a better chef with the MasterClass All-Access Pass. Gain access to exclusive video lessons taught by culinary masters, including Gabriela Cámara, Chef Thomas Keller, Massimo Bottura, Dominique Ansel, Gordon Ramsay, Alice Waters, and more.