---
What Is a Portobello Mushroom?
Portobellos (also known as "portabellos") are part of the fungi subkingdom Dikarya, or "higher fungi" family. Portobellos are the fully-grown version of the cremini and baby bella mushroom—their large mushroom caps measure about four to six inches across.
Like white mushrooms, portobellos are one of the most widely cultivated mushroom varieties in the world. The large, dark brown mushroom is native to the grasslands of North America and Europe. The mushrooms are often used in Italian and California-style cooking and can be used as a substitute for some meat.
Are Portobello Mushrooms Healthy?
Most of the (very minimal) amount of fat in portobello mushrooms is polyunsaturated fat, which is also found in other heart-healthy foods like nuts, seeds, and fish. Portobellos are particularly rich in B vitamins and minerals like potassium, phosphorus, and iron, as well as antioxidants.
How to Clean Portobello Mushrooms
It's important to clean portobello mushrooms thoroughly before eating or cooking to remove dirt fragments. Start by removing the stems, then gently rub any dirt off the caps by using a paper towel or clean kitchen towel. The less water you apply to the mushrooms, the better because they will release moisture once heat is applied. You can also remove the "gills," the lined underside of the cap, to reduce excess liquid when cooking, but they are edible.
To remove the gills, flip the mushroom stem side up, and identify the lined underside from the remainder of the cap. Use a small spoon to scoop only the gills from the smooth flesh, clean the cap of any discarded gill remnants then pat the mushroom dry.
3 Ways to Cook a Portobello
On the grill: The firm texture of portobellos helps them to hold up when grilled, all while being supple enough to take on the taste of a marinade.
On a stovetop: When sautéed in butter or olive oil until lightly caramelized, portobellos make an excellent addition to a creamy pasta sauce or rich, savory dish like risotto.
In the oven: Baked portobellos are a delicious one-pan dish that can be made in under an hour. Marinate the caps prior to baking to maximize the flavor.
5 Portobello Mushroom Recipe Ideas
Think Like a Pro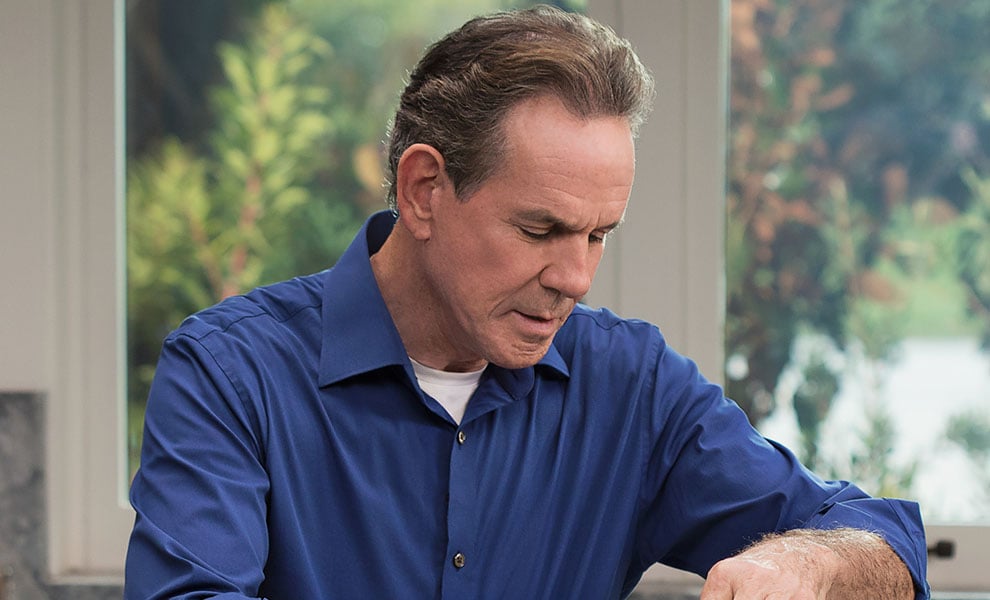 Learn techniques for cooking vegetables and eggs and making pastas from scratch from the award-winning chef and proprietor of The French Laundry.
View Class
Portobello mushrooms are substantial enough to work as a main course or a side dish.
Grilled portobello mushrooms: Grilled portobellos are a massively flavorful standalone dish, especially when served with a sprinkling of fresh basil and a drizzle of aged balsamic vinegar, or a bright, plucky chimichurri.
Portobello mushroom burgers: Portobellos are a great meat substitute that holds its shape through the cooking process. Cook the portobello cap on the stovetop then create a burger with all the fixings: A melty layer of cheese, ripe tomato, sliced red onion, pickles, avocado, crispy lettuce, and a swipe of garlicky secret sauce for the bun.
Sautéed portobellos: To sauté portobellos, first slice the mushroom into thin strips or medium-sized cubes. Melt 3–4 tablespoons of butter in a skillet over medium-high heat with a handful of fresh thyme sprigs. Cook mushrooms until lightly crisped around the edges and the interior flesh is tender. Salt and pepper to taste. Add to any pasta dish or serve as a side dish.
Portobello fries: To make portobello fries, dip raw wedges of portobello in a simple dredge of flour, followed by a dip in a well-beat egg, and a breadcrumb coating. Fry in batches until golden, and serve with a spicy, savory aioli.
Portobello kabobs: Portobello kabobs are a quick weeknight meal that is easy to prepare. First, slice the mushroom caps into large pieces, then thread onto grilling skewers. Alternate with equal pieces of bell pepper, summer squash, and cherry tomatoes. Brush lightly with olive oil, and season with salt, pepper, and dried or fresh herbs before grilling.
Stuffed Portobello Mushroom Recipe
Ingredients
2 large portobello mushrooms, stems and gills removed
2 tablespoon of extra-virgin olive oil, plus more as needed
4 ounces of chorizo
1 small bunch of dark, leafy greens like kale or chard, stems removed and leaves chopped into bite-sized pieces
2 garlic cloves, minced
Kosher salt and freshly ground black pepper, to taste
Goat cheese or Parmesan cheese, for garnish
Preheat the oven to 400°F.
Heat a large skillet over medium-high heat. Remove the chorizo from its casing, and crumble into the skillet. Cook for 4–5 minutes, stirring frequently until the chorizo is cooked through and lightly crispy. Remove from the heat, and transfer the chorizo to a paper towel to drain, using a slotted spoon or spatula, leaving any oil behind.
Return the skillet to low heat. Add the garlic, and cook until fragrant, about 30 seconds. Add greens, season with salt and pepper, and gently stir to incorporate (if the pan seems a little dry, add a drizzle of olive oil as needed). Cook until the leaves are slightly wilted and bright green. Remove the skillet from heat and set aside.
Brush portobello caps evenly with olive oil, season with salt and pepper on both sides and place them stem side down on a baking sheet. Roast for 5–10 minutes, depending on the size of the caps. (You want tender caps with crisp tops, but not soggy. The longer the caps roast, the more moisture they'll release.)
Remove the mushrooms from the oven and flip them over. Cool slightly. Add the chorizo back into the skillet with the greens and mix to incorporate. Warm slightly as needed. Meanwhile, switch on the broiler.
Fill each mushroom with chorizo and greens, and top with cheese of choice. Return filled mushrooms to the oven for a quick trip under the broiler, to soften and lightly melt the cheese. Remove and enjoy.
Become a better chef with the MasterClass All-Access Pass. Gain access to exclusive video lessons taught by culinary masters, including Gabriela Cámara, Chef Thomas Keller, Massimo Bottura, Dominique Ansel, Gordon Ramsay, Alice Waters, and more.