---
How to Do Cat Eye Makeup in 5 Steps
A cat eye is similar to winged liner, but usually with a thicker wing that includes both the top and bottom lash line. Here's how to do a basic cat eye:
Prep the eye area. Use concealer or eyeshadow primer under your eyes and on the eyelids to create a smooth, even base for your makeup, and to help it adhere better. Curl eyelashes, if desired. (Keep concealer on hand to fix any mistakes.)
Top with eyeshadow, if using. Try a more subtle shade if you want your eyeliner to stand out, or use a darker shade if you're going full glam and combining a smoky eye with your cat eye. Learn how to do a perfect smoky eye in our step-by-step tutorial here.
Make the first line. Draw a short, thin line from the outer corner of the eye up towards the end of your eyebrow at a 45 degree angle. (45 degrees works for most eye shapes, but check below to see if you should modify.) If you're having trouble getting a smooth line freehand, try making a series of small dots and then connecting them; or, use a piece of tape, stencil, or credit card as a guide.
Line the lash lines. Using liquid eyeliner, draw a thin line across the upper eyelid, following the natural curve of your upper lash line from the inner corner of your eye to the outer corner of your eye. Do the same for the lower lash line.
Build out the lash lines. Connect your wing to your upper and lower lash lines with smooth, curved lines. Fill in any gaps with more eyeliner.
Tips for Deep-Set Eyes
Deep-set eyes have a strong brow bone that may hide your eye makeup underneath it, so try creating a thicker line with eyeliner so it's visible when you look at your reflection straight-on. One way to do this is to keep the eyeliner thinner on the inner halves of the eyes, and thicker on the outer halves. Finish with a coat of mascara or false eyelashes.
Tips for Hooded Eyes
Hooded eyes are similar to deep-set eyes but with more skin over the brow bone. This can create a bit of a slope or overhang that further obscures your crease and eyelid. For hooded eyes, make sure you start your wing tip at the beginning of your hood so that the wing tip will be visible when your eyes are open. After drawing your initial 45-degree wing line, you may want to draw a diagonal line from the inner corner of the wing line down to your upper lash line to form an upside-down check mark at the outer corner of your eye. If you can't see the entirety of the check mark, your lines might be too deep inside your hood. Use this upside-down check as a guide when building out your eyeliner.
Tips for Wide Set Eyes
Extra-long wings can pull wide-set eyes even further apart from each other, so try keeping the wings short and upward-facing. When lining the inner lash lines, bring the two lines to meet at the inner corner of the eye and try extending that line for balance. For extra drama, try making your eyeliner thicker in the center and inner corner of your lash lines, and tapering out at the ends.
Tips for Close Set Eyes
For close-set eyes, try extending the wings outward and keeping them fairly horizontal (i.e. not a 45-degree angle!). When lining the waterline or lashline, don't bring the lines to meet at the inner corner of the eyes. Instead, focus on the outer corners of the eyes. You can also try starting your liner in the middle of your eye. A little highlighter or concealer applied to the inner corners of the eyes and on your brow bone will brighten up the area. A double wing (two sets of parallel wings, one extending from the upper lash line, the other from the lower lash line), can also be a great look for close-set eyes.
Tips for Small Eyes
Think Like a Pro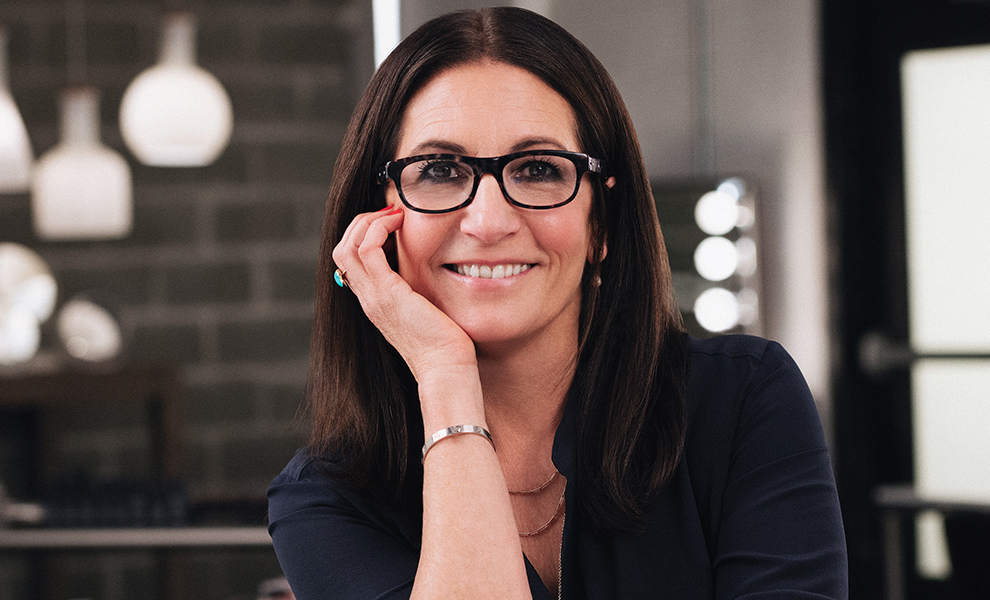 Bobbi Brown teaches you the tips, tricks, and techniques for applying simple, natural makeup that makes you feel beautiful in your own skin.
View Class
Very tight, precise lines can make your eyes look smaller. Try smudging a pencil eyeliner or using a liquid eyeshadow with an eyeliner brush for a smoky cat eye look. You can also try a colored eyeliner in a metallic or glittery shade to reflect light around the eye area, instead of the standard black eyeliner.
Tips for Almond Eyes
If you've got round or almond-shaped eyes, you'll find most methods work for your eye shape (lucky you!). Keep your liner thin until you reach the outer third of the eye, at which point you can start your wing. Follow your natural eye shape, building thickness towards the outside of the eye.
Tips for Monolids
Monolids are an eye shape that appears to lack a crease. Eyeliner should be applied very closely to the lash line or tightlined (applied directly in between the eyelashes) to be visible. Or, for a more dramatic look, try a thicker coating of liner near the middle of your eye, and a shorter wing that begins just before the corner of your eye.
Want to Learn More About Makeup and Beauty?
Whether you already know a blush brush from a bronzer brush or are simply looking for tips on bringing glamour into your daily routine, navigating the beauty industry takes knowledge, skill, and practical experience. No one knows their way around a makeup bag better than Bobbi Brown, the makeup artist who built a career and a multi-million dollar brand with one simple philosophy: Be who you are. In Bobbi Brown's MasterClass on Makeup and Beauty, learn how to do the perfect smoky eye, find the best makeup routine for the workplace, and hear Bobbi's advice for aspiring makeup artists.
Get the MasterClass Annual Membership for exclusive access to video lessons taught by masters, including Bobbi Brown, RuPaul, Anna Wintour, Marc Jacobs, Diane von Furstenberg, and more.