---
What Is Literary Journalism?
Literary journalism, sometimes called narrative journalism, is a style of reportage that presents true stories in a more narrative way, using storytelling techniques to create a gripping and personal form of journalism. Literary journalism is a type of creative nonfiction that is similar to (and sometimes overlaps with) the personal essay, travel writing, and long-form journalism.
Literary journalism often inserts its writers into the story via first-person narration that places the author in the story as a character; it might also rely on third-person limited point of view to allow readers to immerse themselves in the story. Literary journalism tends to stay away from the mysterious, authoritative, omniscient narrator of most news reports—but like traditional newsroom journalism, narrative journalists use interviews and research to investigate, profile, and report. The difference is in the way the story is presented: Unlike typical news media, which can be very dry, literary journalists use an engaging writing style to craft memorable stories.
What Is the History of Literary Journalism?
Literary journalism first received recognition in the 1960s as a movement called the New Journalism. In the 1973 anthology The New Journalism, Tom Wolfe presents a theory as to why journalism of the '60s was so explosive: Novelists lost interest in social realism, leaving a gap for journalists to explore the cultural changes of the time.
Wolfe identifies four key traits of New Journalism: Scene-by-scene construction as the result of being "on the ground;" realistic dialogue as the result of careful observation and notetaking; a close third-person point of view that allows readers to inhabit subjects' minds (achieved by interviewing subjects about their thoughts and feelings); and "status life" details, or descriptions that reveal subjects' backgrounds.
In the 1990s, this more creative and narrative style of journalism was rebranded as "literary journalism" or "creative nonfiction." Journalism continues to evolve, but the idea of making nonfiction just as exciting to read as fiction is as relevant as ever.
6 Examples of Literary Journalism
Over the past 60 years, a number of journalists have distinguished themselves as exemplary writers of literary journalism. These writers include:
Gay Talese: Talese is often called the father of the New Journalism movement, which was sparked by his 1966 essay in Esquire, "Frank Sinatra Has a Cold." In this essay, Talese profiles Sinatra by way of the various people who surround and assist the singer, all the while never getting an interview with Sinatra himself. The title comes from the perpetual excuse given to Talese as to why Sinatra could not sit for an interview—that he had a cold.
Tom Wolfe: Closely associated with the New Journalism movement of the 1960s and '70s, Wolfe focused on writing about real-life events using techniques previously confined to fiction. He's known best for his 1968 book The Electric Kool-Aid Acid Test, which chronicled the travels of counterculture icon Ken Kesey and his followers, known as the Merry Pranksters.
Joan Didion: Didion is known for using herself as a subject of her nonfiction essays, some of the most famous of which are collected in Slouching Towards Bethlehem and The White Album. In Joan Didion's famous essay "The White Album," the author ties her own mental-health struggles to current events, using interviews with former Manson family member Linda Kasabian and observations at a Doors recording session.
Truman Capote: His book In Cold Blood, originally published as a serial in The New Yorker reads like a novel but is the result of six years spent researching the 1959 murders of the prominent Clutter family of Holcomb, Kansas. Capote tells the story from the perspective of the murderers, the victims, and community members, based on extensive research and interviews. Capote called his book a nonfiction novel, not journalism, but the book's success helped to legitimize literary journalism.
Norman Mailer: Mailer is perhaps best known for his contribution to literary journalism through his Pulitzer-prize winning book The Executioner's Song, a true crime novel that follows Gary Gilmore. Gilmore was convicted of murdering two people and was the first person executed in the United States once the ban on capital punishment was lifted in 1976. Through extensive interviews with Gilmore conducted by Mailer and the photojournalist Lawrence Schiller, Mailer shed light into the mind of a murderer and the remorse he felt for his crimes.

John McPhee: McPhee won the Pulitzer Prize in 1999 for Annals of the Former World, a geological history of North America that was the result of years of research and cross-country road trips.
4 Tips for Writing Literary Journalism
Think Like a Pro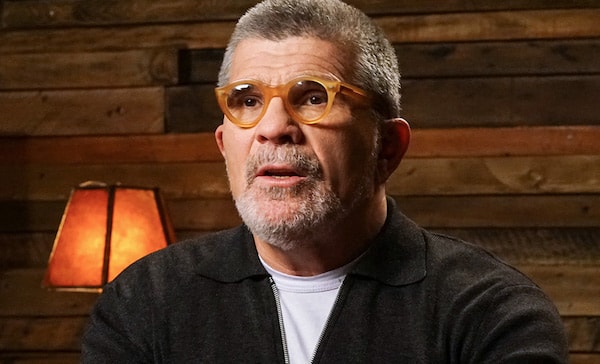 The Pulitzer Prize winner teaches you everything he's learned across 26 video lessons on dramatic writing.
View Class
Part of what's so exciting about literary journalism is the way it welcomes unique writing styles. No matter how you choose to compose your narrative nonfiction, there are a few techniques nonfiction writers use to get the most out of their interviews and research:
Be there. The scene-by-scene construction is so important to journalistic storytelling is only possible if you're actually there. For nonfiction writers to construct stories about real-world events that are as detailed as their fictional counterparts, they rely on tons of research, interviews, and on-the-ground observation.
Record your dialogue. Since realistic dialogue is such an important part of literary journalism, you'll want to have the most accurate recording of your dialogue possible. Most journalists consider taking notes with a pen and paper to be the best way of recording dialogue, since subjects can act differently around a tape recorder. Note-taking also helps you start the writing process by selecting quotes as you go along. But if your subject is talking really fast, or you don't understand the technical aspects of what they're saying, a tape recorder can be invaluable. We can make mistakes when taking notes, so it can be helpful to do both: Take notes the entire time the person you're interviewing is speaking and have a recording to reference the nuances of their speech and for fact-checking purposes.
Edit dialogue in the spirit of the subject. The written word can come across differently from the spoken word, so it's the author's responsibility to translate. Taking notes is one way to begin this process: You're writing down what you hear your subject saying, not their actual words. When editing dialogue, you may have to cut down on repeated words, or fix pronouns for clarity. If you're struggling with a verbatim quote, it's okay to remove the quotation marks to create indirect discourse.
Ask questions. Remember that it's okay to play dumb or ask obvious questions to get confirmation from your subject. Don't assume that you know anything—that's how you make mistakes.
Want to Learn More About Writing?
Become a better writer with the Masterclass All-Access Pass. Gain access to exclusive video lessons taught by literary masters, including Neil Gaiman, Malcolm Gladwell, David Baldacci, Joyce Carol Oates, Dan Brown, Margaret Atwood, David Sedaris, and more.