---
What Is a Greenhouse?
A greenhouse is an enclosure with transparent walls and roof that let sunlight in, allowing gardeners to grow plants inside a controlled environment. Greenhouses can have any number of additions—including sun lamps, heating pads, air circulation, and water misters—to keep the plants inside happy. There are many types of hobby greenhouses, including a cold frame, attached greenhouse, and freestanding greenhouse.
3 Types of Greenhouses
There are many types of hobby greenhouses but these three are among the most popular for home gardeners:
Cold frame. Cold frames are the smallest and simplest of greenhouses, usually built as small boxes with hinged lids that gardeners can put plants inside. Cold frames are usually cheap to build or buy because they don't require a heat source like other greenhouses. Home gardeners often use cold frames to protect their plants from the elements during the overwintering process, which is when cold-hardy plants are left in the ground to continue growing during winter months. Learn how to build a cold frame in our guide here.
Attached. Attached greenhouses are built up against a sturdy wall (usually the wall of a house) to anchor the structure. They can be as small as a window box or as large as the side of the building they're attached to. They range in cost, but because they have a sturdy wall to keep them secure, their other three walls can often be made of flimsier materials to save costs.
Freestanding. Freestanding greenhouses are complete buildings, standing on their own and usually large enough for gardeners to enter. Since they need to be sturdy enough to stand alone, freestanding greenhouses are usually more expensive to buy or more complex to build.
What Is the Purpose of a Greenhouse?
Gardeners use greenhouses to grow plants in controlled conditions, rather than growing plants outside where they can be stunted or killed by cold weather, high winds, or foraging animals. There are a few common ways gardeners will use greenhouses:
To start seeds and young plants. Young plants are sensitive, so many gardeners do their seed-starting indoors or in a greenhouse to keep them warm and moist. Tender plants like seedlings also do best in greenhouse conditions.
To grow plants through the winter. If winters in your area are harsh, you know your garden will lay dormant during the winter months—unless you have a greenhouse. Greenhouses allow gardeners to maintain a warmer environment during the winter (usually through greenhouse heaters) while still using the sun as a nutrient source for their plants. However, to expect to be able to grow sun-loving vegetables like tomatoes and corn in your winter greenhouse—shade-tolerant vegetables are usually the best choice.
To experiment with species that require special growing conditions. If you want to grow a tropical fruit like mangoes or dragonfruit but your area doesn't have a long enough or warm enough growing season, don't lose hope! Greenhouses are a great way to set up a warm, wet environment for plants that you otherwise wouldn't be able to grow.
What Are the Advantages of Using a Greenhouse?
Think Like a Pro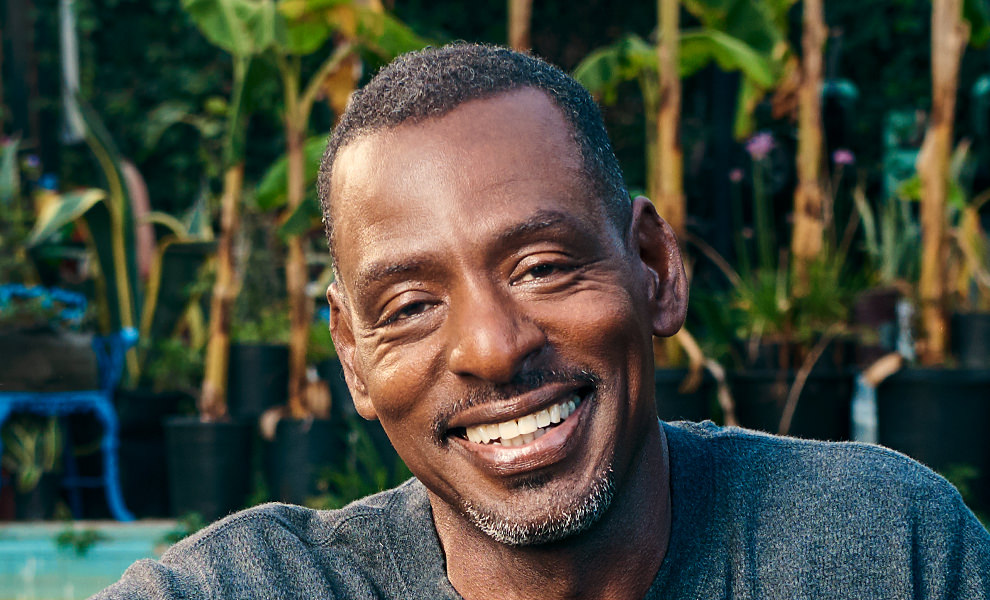 Community activist and self-taught gardener Ron Finley shows you how to garden in any space, nurture your plants, and grow your own food.
View Class
The main advantage of using a greenhouse is that you can control every variable inside for optimal growing conditions. Other advantages include:
Temperature control. Greenhouses will naturally be several degrees warmer than the outside air since they're an enclosed environment letting in the sun's rays. However, for gardeners in colder climates who want to grow heat-loving plants, feel free to include a heating system (like an electric heater, gas heater, or heating pads) to keep the temperature inside even warmer, especially during the winter months.
Retain moisture. Soil outside can quickly lose its moisture due to evaporation, wind, or other factors. A greenhouse conserves moisture even as it evaporates. The design of the structure traps moisture, which helps maintain a more humid environment that is especially suitable for tropical plants.
Light flexibility. While greenhouses should get most of their light from the sun, you can supplement natural light with grow lights during the winter to make sure your plants are getting enough light. In the summer, if full sun feels too harsh, you can use shade cloth to keep your plants from getting burned.
What to Plant in a Greenhouse
The best thing about greenhouses is that you can plant anything you want. If you're just starting out, try planting fruits and vegetables that are easier to grow to develop your skills. Here are some good plants to grow in your first greenhouse:
Arugula
Garlic
Lettuce
Mushrooms
Onions
Peppers
Potatoes
Radishes
Sunflowers
Tomatoes
How to Set up Your Own Greenhouse
Ready to start your own greenhouse? Here are some growing tips to keep your plants happy and healthy:
Try a greenhouse kit. If you're not sure whether or not a greenhouse is for you, or if you're not confident in your DIY skills with a hammer and nails, consider buying a greenhouse kit. The kit will have everything you need—from supports to plastic sheeting—to start you off.
Set up a thermostat. Temperature control is vital in a greenhouse, and you want to make sure it's not too hot or too cold; a temperature around 80 to 85 degrees Fahrenheit is best for most plants. Set up a thermostat so that you can keep an eye on the temperature and make changes if things swing too far out of your ideal range.
Don't forget about air circulation. While a moist environment can be great for certain plants, too much moisture can cause issues for plants that are prone to fungal diseases or mildew. Air circulation has the added benefit of preventing cold spots during winter. A ventilation system (with roof vents or a ventilation unit) is great for advanced gardeners, but at the very least, consider setting up a rotating fan or two (on a low setting) to keep plants well-circulated with air.
Keep an eye out for pests. While greenhouses may seem like they would keep insect pests away from your plants, it can be the opposite—once pests get in, the warm, humid climate of the greenhouse can be a perfect breeding ground for infestation. When greenhouse gardening, you need to keep an eye out for any signs of pests. When you see pests, take the affected greenhouse plants out to prevent their spread, or bring in predatory insects (like ladybugs and lacewings) to keep the population under control.
Keep a greenhouse journal. If you're planning on greenhouse growing for many years, it's a good idea to start taking notes in the beginning to keep track of what works and what doesn't. What potting soil are you using? How much fertilizer are you adding? What watering schedule works for the tomatoes? Keeping notes on your gardening will help you develop your skills and have the best garden you can.
Learn More
Grow your own food with Ron Finley, the self-described "Gangster Gardener." Get the MasterClass Annual Membership and learn how to cultivate fresh herbs and vegetables, keep your house plants alive, and use compost to make your community - and the world - a better place.