---
What Is Inside Sales?
Inside sales, also known as remote sales or virtual sales, is the process of selling products or services to potential customers from a remote location (as opposed to face-to-face). Initially, inside sales activities were primarily conducted over the phone, but today's inside sales reps use additional modern communication tools such as email, text messaging, social media, video calls, and customer relationship managers (CRMs). The inside sales model is most prevalent in SaaS sales (software as a service) and B2B sales (business to business).
What Do Inside Sales Representatives Do?
Within a sales organization, an inside sales rep works alongside the marketing team, business development reps, and outside sales reps to meet their company's revenue goals. Even though inside sales reps don't travel to talk face-to-face with potential customers, they still play a role in achieving a company's revenue growth and customer acquisition goals.
Execute sales strategy: Inside sales reps are in charge of developing and executing a sales strategy for selling products or services remotely. Unlike typical telemarketers who follow prewritten scripts, an inside sales rep is a highly-skilled skilled sales position that requires exceptional communication, negotiation, research, and social skills.
Prospect new leads: Inside sales reps are responsible for prospecting (conducting research about potential customers) and lead generation. Based on their research, inside sales reps generate leads through cold calls and emails. Their primary task is to ultimately turn the leads into paying customers. To accomplish this task, an inside sales rep must build a good rapport with their leads to close the sale. Most inside sales reps are paid on commission, encouraging them to be smart about the leads they choose to follow so that they can make as many sales as possible in a short amount of time.
Record customer information: Inside sales teams often use a sales enablement platform called CRM (customer relationship management). CRM software is an automation tool allowing inside salespeople to more effectively organize customer information, manage customer interactions, and store customer information. CRM platforms have built-in phone functionality to make it easier to call leads, and they even track customer interactions in real-time so salespeople always have the most current communication history at their fingertips.
3 Benefits of Inside Sales
Eliminating the travel time and costs associated with field sales has many benefits.
Efficient sales process: Inside sales has a quicker sales cycle than outside sails because the process of courting potential buyers is streamlined and the stakes of an individual sale are lower.
Reduced cost-per-contact: Since inside sales representatives pursue leads via phone, email, or another means of electronic communication, little investment is required per individual contact. This also allows for an increase in the amount of potential contacts per day.
Greater access to customers: Inside sales gives your team the ability to be available whenever is best for your customer's schedule.
What Is Outside Sales?
Outside sales, also known as field sales, is the process of selling products or services to potential customers through in-person meetings outside of the salesperson's office. These face-to-face meetings typically occur at a location convenient for the prospective client, such as the prospect's office or a nearby restaurant, but meetings may also be arranged at industry-specific events like trade shows and conferences.
Since outside sales professionals must travel to bring in new business, expenses incurred from an outside sales strategy often include items like plane or train tickets, hotel accommodations, car rentals, meals, and incidentals related to entertaining clients. The outside sales model is most prevalent in B2B sales when the product or service is sold at a premium price point.
What Does an Outside Sales Representative Do?
Think Like a Pro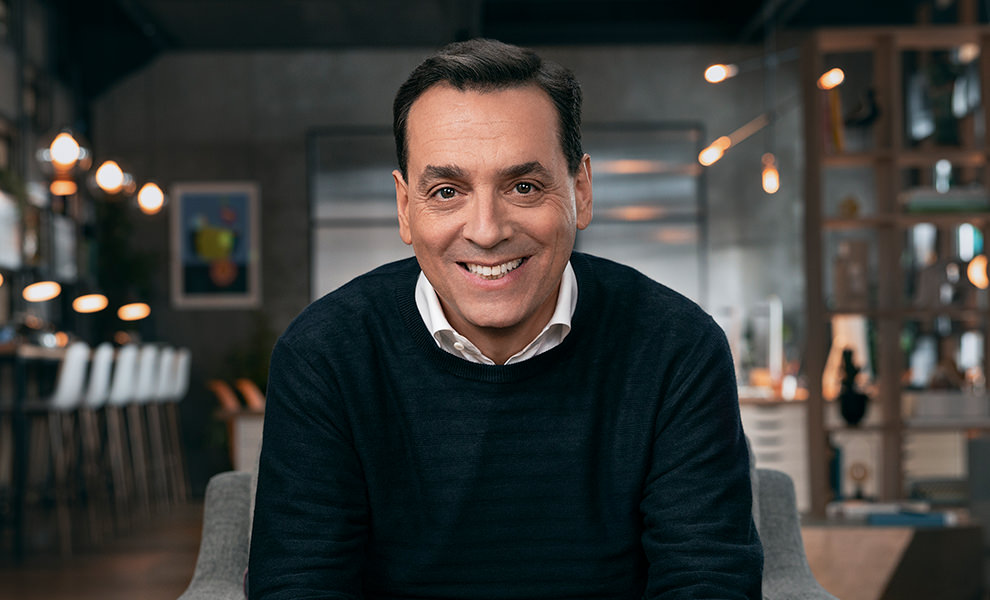 NYT-bestselling author Daniel Pink shares a science-based approach to the art of persuading, selling, and motivating yourself and others.
View Class
An outside sales role requires the salesperson to work outside their sales organization's office in order to bring in new business. Field sales reps typically handle larger, more expensive accounts which makes it worth it for them to invest the extra time and money required to hold face-to-face meetings with potential customers.
Focus on a geographic area: Outside sales reps work autonomously and set their own schedule, but they must be on call to travel anywhere within their sales territory at a moment's notice in order to close a deal or tend to the needs of an existing customer.
Meet with leads: A sales company typically has a team dedicated to obtaining client leads for outside sales reps through cold calls and customer relationship management (CRM) platforms. Once an outside sales rep receives a lead, it's their job to then meet face-to-face with the lead to establish a personal connection, listen to their needs, explain how their product has the functionality required to support the client's needs, and close the deal. An outside sales rep may need to meet with lower-level employees first before they earn enough trust to land a meeting with an upper-level decision-maker.
Build relationships: For an outside sales rep, the key to making a sale relies on their relationship-building skills as much as their selling skills. While an outside sales rep might first meet a potential client in a formal setting like a trade show or conference, they'll often build a rapport with their lead by entertaining them in a more social setting, like over drinks at a bar or hitting the links for a round of golf.
4 Benefits of Outside Sales
Even though an outside sales strategy has a high customer acquisition cost, it has several benefits.
High close rate: Outside sales reps have a high close rate due to the extra effort and personal attention given to their smaller number of leads.
Clearer communication: Outside sales reps can take advantage of their ability to make in-person presentations and use body language to help their pitch.
Flexible hours: Outside sales reps can set their own hours and have a flexible work schedule.
Larger deals: Outside sales will generally land larger, more lucrative deals than inside sales.
Inside Sales vs. Outside Sales: What's the Difference?
Though the overall end goal of the outside and inside sales processes is the same, there are some key differences between both sales strategies.
Communication style: Inside sales teams communicate with potential clients remotely using communication technologies such as phone calls, email, text messages, and social media. On the other hand, outside sales teams travel to meet their potential clients for face-to-face sales meetings.
Price of the product: Due to the high cost and time-consuming nature of traveling to meet in person, outside sales teams primarily sell more expensive products and services in order to make it worth their while. For the same reason, deal sizes in the outside sales model are typically larger than deals in the inside sales model.
Length of the sales cycle: Inside sales has a much shorter sales cycle than outside sales. This is because inside sales usually work with less expensive products with lower profit margins, so it doesn't make financial sense to spend a lot of time acquiring a customer. Since outside sales work with more expensive products, customers need more time to be persuaded to make a purchase. This means outside sales professionals need a longer sales cycle to close deals.
Close rates: Inside salespeople have low close rates, and outside salespeople have high close rates. This is because inside salespeople have a low customer acquisition cost, so they focus on contacting a high volume of leads. When a lead doesn't buy from an inside salesperson, it's not a significant loss because the salesperson didn't spend much time or money acquiring that lead. Conversely, outside salespeople have a much higher customer conversion rate because it doesn't make sense for them to give up easily on a client they've been courting: If they fail to make a sale, that means they'll lose a significant amount of time and money. In outside sales, it makes financial sense to spend as much time as you need with a potential customer to close the deal.
Work environment: Inside sales reps typically work in an office with a team of numerous other inside sales reps—all under direct supervision from an account executive or a senior-level sales leader. Conversely, outside field reps who are on the road usually work alone and don't have as much oversight from their superiors.
Technology: Despite all these differences, the gap between inside and outside sales gets smaller every year. New technology makes it easier to communicate remotely, leading to many outside sales reps using a hybrid outside/inside sales strategy. For instance, an outside sales rep might still meet potential clients in-person to land new business, but they can then switch to remote communication methods to maintain relationships with their existing customers.
Want to Learn More About Sales and Motivation?
Become a better communicator with the MasterClass Annual Membership. Spend some time with Daniel Pink, author of four New York Times bestsellers that focus on behavioral and social sciences, and learn his tips and tricks for perfecting a sales pitch, hacking your schedule for optimal productivity, and more.