---
What Is Kalanchoe?
Kalanchoe (Kalanchoe blossfeldiana) is a low-maintenance flowering plant with beautiful flower colors. A member of the Crassulaceae family, this succulent plant is also known by the common names Christmas kalanchoe, flaming Katy, Madagascar widow's-thrill, and florist kalanchoe. This Madagascar-native plant is known for its clusters of small, long-lasting flowers that bloom in winter and spring.
5 Types of Kalanchoe Plants
With 125 species, there is a kalanchoe plant for any home or garden.
Mother of thousands (Kalanchoe daigremontiana): Also known commonly as devil's backbone, alligator plant, and Mexican hat plant, the mother of thousands can grow up to three feet tall. Its fleshy leaves develop in a variety of colors and shapes, and its flowers are shaped like bells.
Flower dust plant (Kalanchoe pumila): The flower dust plant is a shrub kalanchoe that grows up to one foot in length. Its name refers to its oblong leaves, which are covered with tiny hairs that appear as dust. This kalanchoe prefers partial to full sun and blooms violet flowers in early spring.
Christmas tree plant (Kalanchoe laciniata): Recognizable for its yellow, tube-shaped flowers, the Christmas tree plant can grow up to three feet tall. It requires well-draining soil and should be watered regularly in the summer and sparingly in the winter. Place this kalanchoe in an area that receives full sun.
Calandiva (Kalanchoe blossfeldiana): Also called flaming katy and Madagascar widow's thrill, the calandiva is a slow-growing kalanchoe that can reach up to 18 inches in height over the course of five years. Its oblong leaves are waxy and have scalloped edges. This late-fall to early-winter bloomer is known for its dense clusters of double flowers that appear in a variety of colors, including red, pink, and gold.
Paddle plant (Kalanchoe luciae): The paddle plant is a popular kalanchoe that is also called dessert cabbage, red pancakes, and flapjack. Growing up to two feet in height, the paddle plant is known for its fleshy, round leaves which turn red in the winter. Its tubular flowers range in color from white to pale pink.
How to Grow and Care for Kalanchoe
By providing proper kalanchoe care, you will ensure that your perennial plant experiences several seasons of colorful blooms.
Plant your kalanchoe in a clay pot with the correct type of soil. Planting your kalanchoe in a clay pot with drainage holes to keep your soil moist but not soggy. Use cacti or succulent potting soil mixed with sand or perlite, which will allow for proper drainage, and peat moss to retain the appropriate amount of moisture. Kalanchoes are low-maintenance and generally do not require repotting. Although normally grown as houseplants, kalanchoes can be planted outdoors in regions with warm or mild winters. Outdoor kalanchoes need very little care and only require watering if the area is experiencing a prolonged drought.
Time your watering carefully. Kalanchoes will perish if overwatered, so be sure to allow the soil to dry completely between waterings. Thoroughly soak your kalanchoe, and remember to empty your drainage tray of any excess water. Sitting water will likely cause root rot and mealybugs.
Choose a location that receives bright sunlight. Place your plant near a window that receives indirect sunlight. If your kalanchoe begins to look unhealthy, it is likely a result of low light or poor light conditions.
Regulate temperature to keep your plant healthy. Ensure that your plant is not placed in a drafty area, and keep the temperature of its environment above 50 degrees Fahrenheit.
Provide conditions that allow your kalanchoe to rebloom. Cut off the spent flowers of your kalanchoe, then move your plant to a darker space for approximately four weeks. Reduce watering until new flower buds begin to form, at which point your kalanchoe can be returned to its regular, sunlit space.
Watch out for common pests. Common garden pests such as aphids, caterpillars, and mealybugs can cause problems for your kalanchoe. Use natural pest control to keep these pests at bay, as pesticides can be harmful to kalanchoe plants.
How to Propagate Kalanchoe Plants
The easiest way to propagate kalanchoes is to plant stem cuttings.
Cut: Cut a portion of plant that is approximately three inches long with several leaves attached.
Dry: Allow the cutting to dry for an entire day.
Plant: Plant one end of the stem in potting soil, and soon you will be rewarded with a new plant.
Are Kalanchoe Plants Toxic?
Kalanchoe plants contain cardiac glycoside and are highly toxic to pets and can be damaging to humans. All parts of the plant are toxic, and can cause stomach discomfort and heart palpitations. The severity of the plant's toxicity depends on the amount ingested, and if eaten in great quantities, it can be fatal to pets. Poisoning signs involve nausea, vomiting, and abnormal heart rate. This plant should be kept out of reach of children and pets, so consider placing it on a high shelf or counter.
Learn More
Think Like a Pro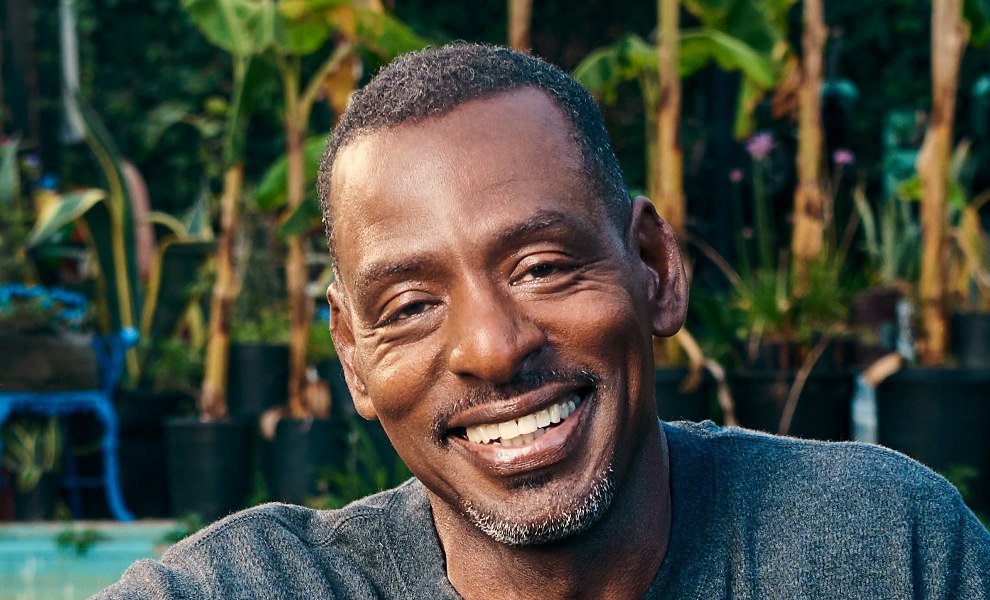 Community activist and self-taught gardener Ron Finley shows you how to garden in any space, nurture your plants, and grow your own food.
View Class
Grow your own garden with Ron Finley, the self-described "Gangster Gardener." Get the MasterClass Annual Membership and learn how to cultivate fresh herbs and vegetables, keep your house plants alive, and use compost to make your community - and the world - a better place.