---
What Is Sustainable Fashion?
Sustainable fashion is a movement that focuses on overhauling how the fashion industry sources, manufactures, and designs their products. This movement aims to benefit both fashion brands and society as a whole, maximizing ecological integrity while minimizing the negative environmental impact of producing clothing which contributes to climate change and carbon emissions.
Sustainable Fashion vs. Fast Fashion: Understanding the Difference
Sustainable fashion as a business model is a direct response to fast fashion, which is a method of mass-producing trendy clothing with low-quality material to meet consumer demands. Fast fashion is not designed for continuous long-term wear, and often winds up in landfills. To meet the accelerated production demands of the fast fashion industry, garment workers often work overtime for extremely low wages, frequently in unsafe working environments.
Sustainable fashion focuses on providing textile workers with better working conditions so they can create longer-lasting, high-quality clothing made from renewable or reusable materials that have less of an environmental impact. Sustainable clothing manufacturers work to ensure that garment workers receive fair pay and better working conditions in return for their daily efforts. By paying workers a fair wage to create durable garments from alternative materials, sustainable fashion is able to counteract the negative impacts of the fast fashion industry.
Why Is Sustainable Fashion Important?
Fashion built in a more sustainable manner can have long-term benefits for human beings and the world we live in. Shopping sustainably is important because:
It reduces waste. Sustainable fashion is better for the long term, as it reduces manufacturing process waste from toxic chemical dyeing or harmful plastic microfibers, along with greenhouse gas emissions that exacerbate climate change. Sustainable shopping can extend a clothing garment's life cycle, reducing the need for mass disposal or incineration of unsold goods, which can also negatively impact the environment. Some manufacturers are able to make swimwear, leggings, and sneakers out of post-consumer plastic bottles, fishing nets, and coffee grinds. Other fashion brands have made use of discarded textiles from larger manufacturers, like making attire out of cashmere scraps or other reusable materials found on garment factory floors.
It uses less energy. This manufacturing process rethinks the entire supply chain, from design to disposal. Sustainable fashion means scaling back natural resources wherever possible and using renewable energy power sources. By implementing "green solutions" like solar-powered factories or alternative materials, clothing companies can use fewer resources and reduce their carbon footprint.
It's cruelty-free. Eco-fashion uses alternative raw materials derived from plants rather than animals, like lyocell, a form of rayon composed of cellulose fiber from the gum tree (certain species of gum tree are considered invasive). Many fashion designers now swap out real leather for a vegan version to make items like jackets, handbags, and pants.
It's ethical. Buying from sustainable fashion brands supports proper labor laws and fair wages. Many garment workers work long hours under poor conditions so companies can keep production cheap and fast, as evidenced by the 2013 Rana Plaza factory collapse in Bangladesh. However, sustainable clothing is made with an ethical and cruelty-free agenda. Employees are able to lead a higher quality of life with fair living wages and better working conditions.
5 Tips for Shopping Sustainably
Think Like a Pro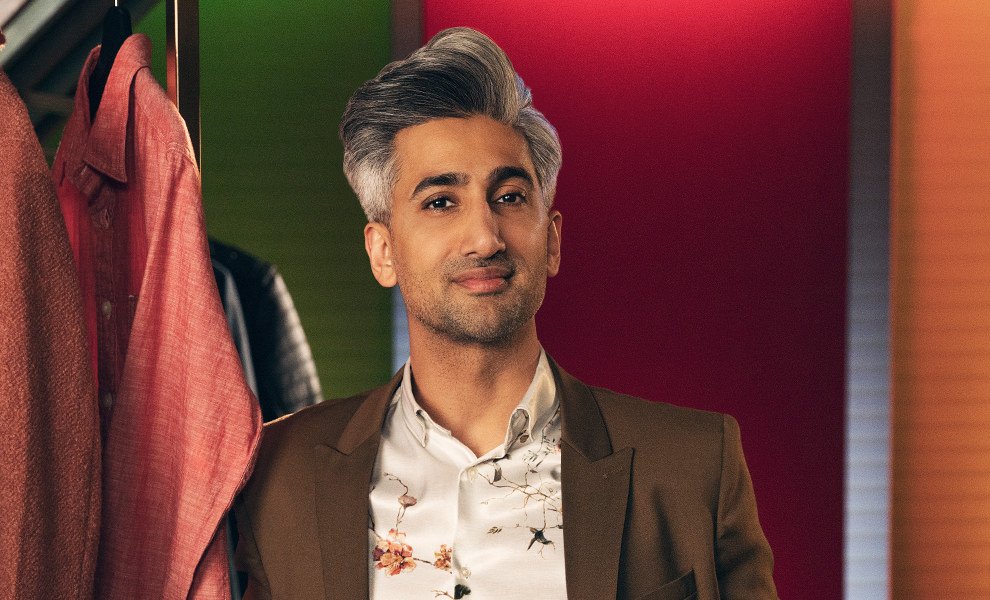 Queer Eye cohost Tan France breaks down the principles of great style, from building a capsule wardrobe to looking pulled together every day.
View Class
In 2017, the United States alone produced over 16 million tons of textile waste, only 15 percent of which was recycled. A rise in sustainable practices and production processes may help reduce the amount of waste over time, greatly benefiting the planet and everyone who lives on it. For tips on how to shop sustainably, see below:
Shop at thrift stores. It can take over 600 gallons of water to make a single cotton t-shirt. Buying clothing secondhand can reduce the amount of reusable clothing that ends up in landfills by extending its lifecycle. Thrift shopping increases the amount of time between the use and disposal phase of a garment's lifecycle, giving us more out of our used clothing, which in turn can decrease the need for overproduction and manufacturing. Donate or consign your own unwanted clothes to a thrift shop to give them another purpose other than turning into waste.
Buy natural fibers. Synthetic fibers and non-biodegradable materials like polyester, acrylic, and nylon are especially harmful to the environment. Stick with clothing brands that offer items made from natural, sustainable materials like organic hemp or organic linen. These sustainable fabrics are derived from plants that require much less water than cotton. Even though organic cotton plants use fewer pesticides than standard cotton, they still need hundreds of gallons of water just to grow. In fact, due to the resources needed and harm of pesticides on the environment, a pair of denim jeans has some of the biggest sustainability issues in clothing manufacturing. Recycled or upcycled cotton is the most sustainable option if you want to buy cotton clothing.
Build a capsule wardrobe. A capsule wardrobe is a collection of classic pieces that work together with versatility, allowing you to create look after look with just a few items. A capsule wardrobe can create a solid, reusable foundation of clothing, minimizing your need to purchase new items or accessories.
Rent clothes. Borrowing clothing is a great way to cut down on consumption. Rather than buying a designer dress or trendy suit you may never wear again, look for companies online who offer rentable wear for special occasions.
Shop local. Local clothing vendors can tell you where their materials are sourced from, and how the clothing was made. Find vendors who are fair trade certified or ones that use eco-friendly materials. Buying local is also a great way to support your community, keeping hardworking people in business by supporting their venture.
Want to Learn More About Unleashing Your Inner Fashionista?
Get a MasterClass Annual Membership and let Tan France be your very own style spirit guide. Queer Eye's fashion guru spills everything he knows about building a capsule collection, finding a signature look, understanding proportions, and more (including why it's important to wear underwear to bed)—all in a soothing British accent, no less.