---
What Are Chicories?
Chicories (Cichorium intybus) are a family of hardy and bitter-flavored leafy vegetables that are closely related to lettuce and come into season in the late fall. In salads, they pair well with rich cheeses, nuts, and fruits—but their hardiness also lends themselves to sautéed and roasted applications.
The root of the chicory plant has long been used as a coffee substitute. Chicory root looks and tastes similar to coffee, but is naturally caffeine free. In the nineteenth century its use as a coffee additive and substitute became widespread in France and areas of French colonies, like New Orleans.
8 Varieties of Chicory Greens
Chioggia Radicchio: The most common type of radicchio that looks like a small, soft magenta and white cabbage.
Belgian Endive: Small oblong heads with tightly packed, stiff pale yellow and white leaves.

Red Belgian Endive: Small oblong heads with tightly packed, stiff magenta and white leaves.
Curly Endive (Frisée): A frizzy-leaved, light green and yellow head of greens.
Escarole: A large head of leafy greens that resemble Boston lettuce (aka butter lettuce), but with a bitter flavor.
Speckled Radicchio: Beautifully speckled, it is a cross of radicchio and escarole with delicate leaves.
Treviso Radicchio: Similar to chioggia radicchio in color and taste, but grows in longer looser-leafed heads.
Castelfranco Radicchio: Creamy white leaves with magenta speckles and delicate tasting leaves.
What Are the Health Benefits of Chicories?
Chicory is a rich source of inulin, a type of water-soluble fiber that has been linked to increased weight loss and improved gut health. It also contains some manganese and vitamin B6, two nutrients tied to brain health. Chicory has long been used to help treat high blood pressure, loss of appetite, upset stomach, constipation, liver and gallbladder disorders, and rapid heartbeat.
How to Wash and Prep Chicories
Wash and pat dry your chicories under cool running water before using and discard any discolored or wilted outer leaves. After cutting, you can tone down the bitter taste by soaking the leaves in cold water for 30 minutes before using. Store any leftover leaves wrapped in damp paper towels, sealed in a plastic bag for up to one week.
To prepare endives: If you're using the leaves whole for dipping or canapés, trim the stem and the leaves will easily fall apart. To cut endive for salads or sautéing, first remove the dense, crunchy core: Using a paring knife, halve the endive lengthwise and make two angled cuts along the outside of the core. Proceed to cut crosswise into 1-inch pieces.
To prepare curly endive or frisée: Fold and gather the head of greens, making small 1-inch cuts with a chef's knife. If you're working with a large head of frisee, angle the knife and cut crosswise for easier cuts.
To prepare escarole: If using for salads, fold and gather the head of greens, making small 1-inch cuts with a chef's knife. If you're cooking with escarole, cut away the leaves from the core and leave whole, or chop into 3-inch pieces.
To prepare radicchio: Cut the radicchio head into quarters, cut out and discard the core from each quarter, and cut the quarters into bite-size pieces. Alternatively, the round heads can be torn and used the same as any other salad green.
10 Chicory Recipe Ideas
Think Like a Pro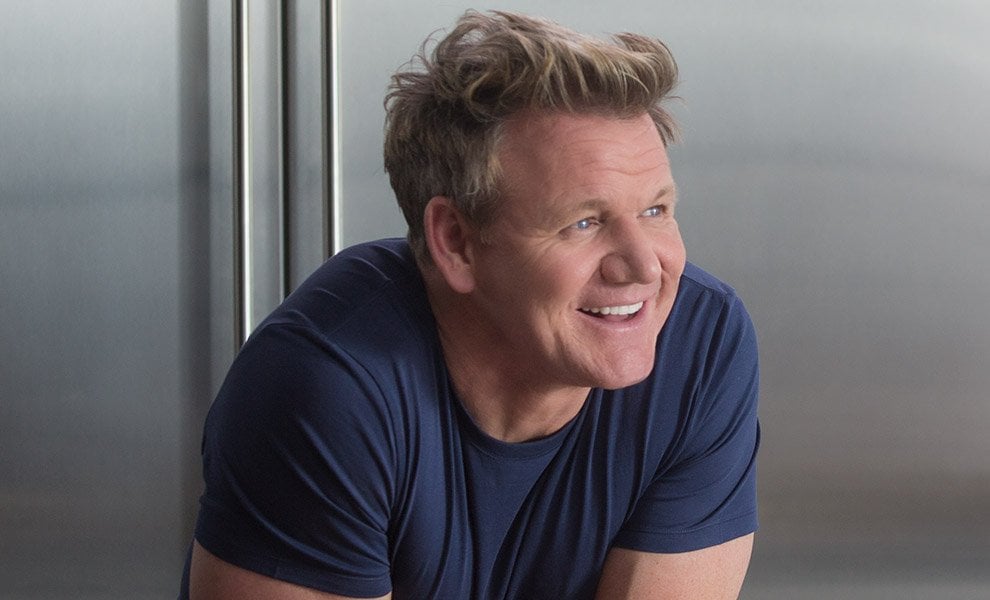 Take your cooking to the next level in Gordon's first MasterClass on essential methods, ingredients, and recipes.
View Class
Fall Endive Boats: For a festive, fall appetizer try filling endive leaves with diced green apples, crumbled Gorgonzola cheese, and toasted walnuts. Finish with a drizzle of honey.
Green Goddess Dip With Endives: A healthy dip with a combination of avocado, herbs, buttermilk, and lime juice puréed until creamy and smooth. Serve with endive leaves for dipping.
Frisée Salad with Oranges and Poached Egg. A bright and tangy salad with torn frisée, supremed oranges, toasted hazelnuts, and citrus dressing. Top with a poached egg.
Baby Endive, Beet, and Pomegranate Salad. Baby endive leaves with pomegranate seeds, cubed, cooked beets, and toasted pistachios, with a grainy mustard vinaigrette.
Warm Chicory Mushroom Salad. A warm and hearty salad with sautéed wild mushrooms tossed together with chopped radicchio, escarole, and balsamic vinaigrette.
Italian Chicory and White Bean Soup. Add a healthy dose of vegetables to your favorite white bean soup recipe by adding a few handfuls of torn chicory and let simmer for 15 minutes to cook until tender.
Orecchiette with Sausage and Chicory. Orecchiette pasta tossed with crumbled sausage and wilted chopped chicory for an easy weeknight dinner.
Braised Escarole. A simple side dish of winter greens with ribbons of escarole and sliced garlic braised over low heat, finished with a squeeze of fresh lemon juice.
Roasted Radicchio. Radicchio wedges drizzled with olive oil and roasted until slightly charred and finished with a drizzle of aged balsamic vinegar and Parmesan cheese shavings.
Radicchio Risotto. A classic risotto from the Veneto region of Italy. Chopped radicchio is added to creamy arborio-rice risotto halfway through the cooking process. Finish with grated Parmesan cheese and minced parsley.
Simple Chicory Salad Recipe
Ingredients
1 lb mixed chicory leaves (such as radicchio, endives, frisée, or escarole), trimmed and washed
2 garlic cloves, finely minced
4 anchovy fillets, chopped
1 tablespoons Dijon mustard
1 tablespoon white wine vinegar
Juice from ½ lemon
¼ cup extra virgin olive oil
Kosher salt and freshly ground black pepper
Grated Parmesan cheese, for garnish
Tear the leafy chicories (radicchio, escarole, or frisée) into bite-sized pieces and slice endive chicories into 2-inch wide pieces. Place leaves in a large bowl.
To make the dressing: Combine the garlic, anchovies, mustard, vinegar, and lemon juice in a bowl. In a steady stream, whisk in the olive oil until emulsified. Season to taste with salt and pepper.
Drizzle the chicories with the dressing until coated lightly. Add more dressing if needed. Generously top with grated cheese.
Become a better home cook with the MasterClass Annual Membership. Gain access to exclusive video lessons taught by culinary masters, including Chef Thomas Keller, Gordon Ramsay, Alice Waters, and more.