---
What Is Chenille?
Named for the French word for caterpillar, chenille is the name for both the type of yarn and the fabric that makes the soft material. The threads are purposefully piled in creating the yarn, which resembles the fuzzy exterior of the caterpillar. Chenille is a woven fabric that can be made from a variety of different fibers, including cotton, silk, wool, and rayon. Chenille yarn and fabric are fixtures in fashion and home decor, and the soft, fluffy textile has a unique history and manufacturing process.
What Is the History of Chenille?
Chenille is a relatively recent invention compared to most textiles, dating back only to the eighteenth century. Chenille yarn was first made in France using the leno method, where two warp threads are twisted around the weft thread. The resulting material was then cut into strips to make chenille yarn.
Fabric mill foreman Alexander Buchanan was the first person to develop chenille yarn into a fabric, when he developed the textile to make shawls in Scotland in the 1830s. James Templeton and William Quiglay further developed upon Buchanan's method to make rugs, a process that Templeton later patented.
Craft artisan Catherine Evans from Georgia created a technique for making chenille bedspreads in the late 1800s. The manufacture of chenille quilts became widespread across the United States in the twentieth century using Evans's process. Evans's same manufacturing process began being used for carpets, bathroom sets, rugs, and more, and Georgia still designs a large portion of carpeting today.
How Is Chenille Made?
Chenille's production method has evolved over time. Today, the manufacturing process for chenille is standardized.
Chenille is made by placing short lengths of yarn between two core yarns and then twisting the yarn together.
Then, the wrapped yarns form loops, which are then cut into the fuzzy pile typical of chenille.
These piles sometimes have a tendency to come loose, which can lead to bare patches in the fabric, so low-melt nylon is incorporated in the core of the yarn.
The yarn is then steamed to make sure the pile stays put.
From there, the yarn is woven to form chenille fabric.
What Are the Characteristics of Chenille?
Fuzzy and soft. Chenille is a fuzzy fabric and yarn as a result of the short piles of material on each strand.
Nice drape. Chenille has a beautiful soft drape, which has led to its popularity in garments in recent years.
Durable. Chenille fabric is extremely durable. However, it does have a tendency to shrink and stretch, so care instructions should be followed closely.
Iridescent. Even though the fibers used to make chenille are not inherently shiny, the fabric and yarn catches the light at right angles because of the direction of the pile. This effect can make the fabric appear shiny and iridescent.
What Is Chenille Used to Make?
While chenille was originally used for bedspreads, rugs, and linens, but its usage has expanded into garments fashion accessories.
Carpets and rugs. Making rugs and carpets is one of the primary uses for chenille. Chenille carpeting is durable with a soft, deep pile. The dense concentration of the fuzzy yarn creates a very plush product.
Blankets and throws. The soft, fuzzy material is perfect for warm bedspreads or accent throws on couches and chairs.
Home decor. Chenille upholstery fabric is very popular for chairs, couches, and pillows, and chenille is also ideal for drapery fabric and window coverings.
Shawls. Chenille was initially developed as a textile to make shawls thanks to its soft feel and beautiful drape.
Clothing. In recent years, with the increased production of chenille, the textile has become popular for garments, such as dresses, blouses, and more.
Fabric Care Guide: How Do You Care for Chenille?
Think Like a Pro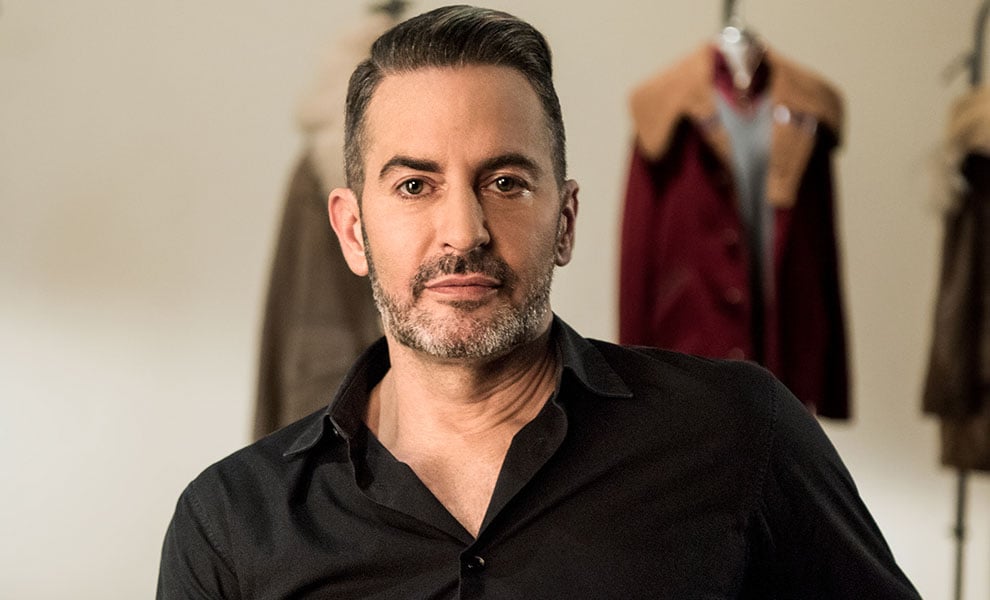 In 18 lessons, iconic designer Marc Jacobs teaches you his process for creating innovative, award-winning fashion.
View Class
While the textile chenille is durable, the piles are sensitive and the material has a tendency to stretch or shrink. For that reason, most chenille should be dry cleaned. If you want to wash your chenille items at home, wash by hand and lay it flat to dry. Do not hang to avoid stretching. For machine washing, you can try washing it in warm water on a delicate cycle and drying on low heat.
Learn more about fabrics and fashion design in Marc Jacobs's MasterClass.