---
What Is Mayonnaise?
Mayonnaise is a thick emulsified sauce made by slowly incorporating a thin stream of oil into raw egg yolks. Emulsions happen when two substances that don't mix—such as fat and water—come together in a suspension. In mayonnaise, a fat-in-water emulsion, oil is broken into super-small droplets that are suspended in watery egg yolks, and supported by the emulsifiers and stabilizing proteins found in the yolks. It's considered the fattiest emulsion of its kind, with a ratio of or about four parts fat to one part water, and about 80 percent of mayonnaise's final volume coming from the oil droplets. This miraculous sauce is what binds together chicken salad and adds moisture and fat to sandwiches.
Why Make Mayonnaise at Home
Homemade mayonnaise tastes fresher than the grocery-store stuff, which contains binding agents to make it shelf stable. It only takes a few minutes to make, but you'll taste the difference whether using homemade mayonnaise as a dip for french fries, binder for egg salad, or a sauce for fish. Mayonnaise is also a great use for the yolks leftover from making meringue or soufflé.
What You Need to Make Homemade Mayonnaise
All you need to make mayonnaise at home is a bowl and a whisk, but a stand mixer fitted with the whisk attachment will make your life easier, since you can let the mixer do the work of whisking, while you slowly drizzle in the oil. You can also use a food processor (or an immersion blender in a mason jar!) to make mayonnaise at home—you just need something powerful enough to break the oil into droplets tiny enough to be suspended in the liquid from the egg yolks. The required ingredients are eggs and olive oil, but lemon juice and a little mustard will improve both the flavor and texture.
What Is the Best Oil to Use in Homemade Mayonnaise?
Use a neutral, refined oil for mayonnaise, such as avocado oil, grapeseed oil, canola oil, sunflower oil, safflower oil, "light" olive oil, or blended oil (a mix of olive and vegetable oils).
Do not use unrefined, extra-virgin olive oil, which has a strong flavor and may cause mayonnaise to separate, alone. Use oil that's been stored properly—in a cool, dark place—that does not smell rancid.
How to Fix Broken Mayonnaise
For broken mayonnaise, combine a teaspoon of mustard with a tablespoon of the broken mayonnaise (or one egg yolk plus a little lemon juice), beat until creamy, and then add the rest of the broken mayonnaise, one teaspoon at a time. If mayonnaise becomes oily on the surface, whisk in a tablespoon of water.
5 Mayonnaise Variations
Think Like a Pro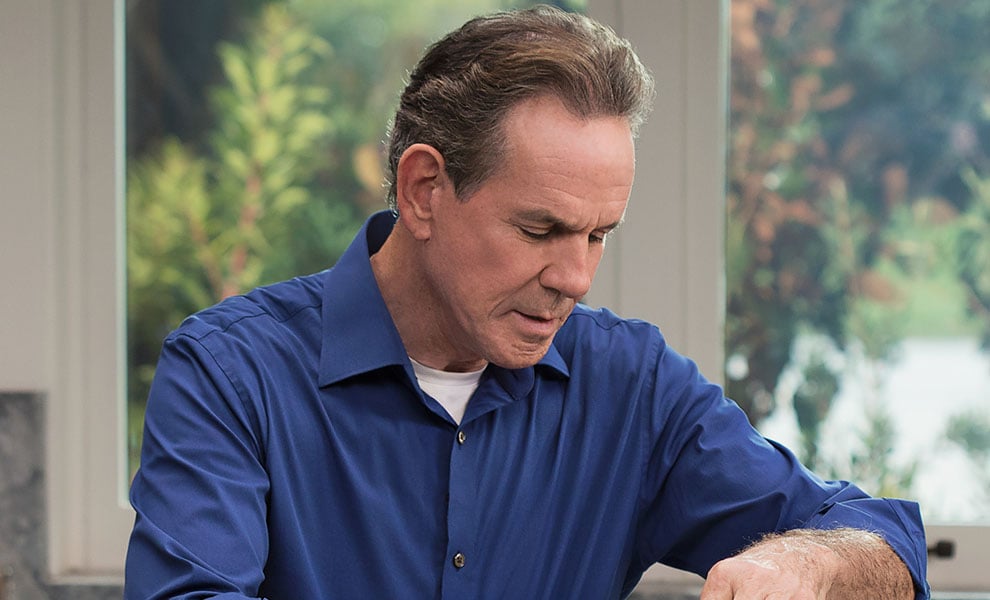 Learn techniques for cooking vegetables and eggs and making pastas from scratch from the award-winning chef and proprietor of The French Laundry.
View Class
With flavorful homemade mayonnaise as your base, you can make:
Aioli: Add one finely grated garlic clove per yolk.
Herb mayonnaise: Add one tablespoon finely chopped tender, fresh herbs, such as basil, tarragon, chives, parsley, or dill, per yolk.
Lemon mayonnaise: Add an extra teaspoon of fresh lemon juice, plus the zest of one lemon, per three yolks. Combine with aioli or herb mayonnaise for extra flavor.
Chipotle-lime mayonnaise: Substitute freshly squeezed lime juice for the lemon juice in the above recipe, plus more to taste. Add two chipotles in adobo, blended, per yolk.
Miso mayonnaise: Add one tablespoon yellow, red, or white miso per yolk, swapping the dijon mustard for white wine vinegar.
Remoulade: The addition of capers and herbs take plain mayonnaise into a briny remoulade.
Find more culinary techniques in Chef Thomas Keller's MasterClass.
Easy Homemade Mayonnaise Recipe
Ingredients
3 large egg yolks, at room temperature
1 teaspoon freshly squeezed lemon juice, plus more to taste
¼ teaspoon salt, plus more to taste
¼ teaspoon dijon mustard (optional)
1½ cups oil, either avocado oil or a combination of neutral vegetable oil and extra-virgin olive oil
Warm a 3-quart glass or stainless steel bowl, or the bowl of a stand mixer fitted with the whisk attachment, in hot water and thoroughly dry with a clean kitchen towel. If mixing by hand, stabilize the bowl by wrapping a kitchen towel around the bottom or nestling it in a pot or baking dish; if using a stand mixer, secure your bowl into the appliance.
Add the egg yolks and lightly whisk until combined and just thickened. Then add the lemon juice and salt (and mustard, if using) and whisk until incorporated. Add the oil, no more than a teaspoonful at a time, while whisking continuously. Pause every once in a while and just whisk, to make sure the oil is fully incorporating. After you've added ⅓ to ½ cup oil, the sauce should look opaque. It's emulsified—congratulations!
Once the sauce has emulsified, continue to add oil, in a slow dribble—no more than a tablespoon at a time. If the mayonnaise becomes too stiff, add a little lemon juice or water to thin out. Season to taste with lemon juice, salt, and mustard.