---
The Film Production Process
It's no accident that the business of moviemaking is nicknamed "The Industry" in Hollywood. From its beginnings in the studio system, filmmaking has been an industrial process.
It comprises three main phases: preproduction, production (principal photography), and postproduction.
Different people are involved at different points of the production schedule, which can take weeks, months or years, depending on the size and scope of the movie. A crew can be a couple of dozen people for a small, independent film, or thousands for a major Hollywood blockbuster.
Above the Line vs. Below the Line
The industry divides crew members into two categories: so-called "above the line" and "below the line."
Above the line people are those with the highest level of power, the ones who have authority over the production. They include principals in the production company, producers, writers, the director, and the principal talent (actors or stars). Needless to say, they earn the most money.
Below the line workers are everyone else in the production crew, generally divided by profession into departments. Their compensation and working conditions are generally governed by union contracts.
Preproduction Crew
Preproduction refers to the phase of filmmaking before the start of principal photography. It starts once someone—a studio, a production company, a group of investors—gives a green light to a script or pitch to go into production, meaning they agree to pay for it.
Production Management:
Production Office:
Executive Producers: They handle financing, oversee major elements of production.
Producer: Manages the production/production team. There are different types of producers.
Line Producer: Manages the budget and schedule throughout the production.
Production Manager: Oversees daily production decisions such as budget, scheduling, and staffing. The PM generally reports to the line producer and supervises the production coordinator.
Production Coordinator: Coordinates all logistics involved with the cast, crew, and equipment.
Production Assistants: These are the lowest-level crew members who act as gofers and utility players on a production. They're involved at all levels of production.
Locations:
Location Manager: Finds and secures all the locations, takes care of permits.
Assistant location manager: Works with the location manager and the various departments in arranging technical scouts for the essential staff
Location scout: Does much of the actual research, footwork and photography to document location possibilities.
Art Department:
Production Designer: Translates the film into visual form (settings, costumes, makeup).
Art Director: Works with the production designer, creates and dresses sets, acquires props, and helps determine the overall look. On a smaller crew, this is also the Set Designer.
Location Manager: Finds and secures all the locations, takes care of permits.
Sets:
Set Designer: Works with director and art department to create and design all structures and interior spaces for production.
Costumes:
Production and Principal Photography Crew
Think Like a Pro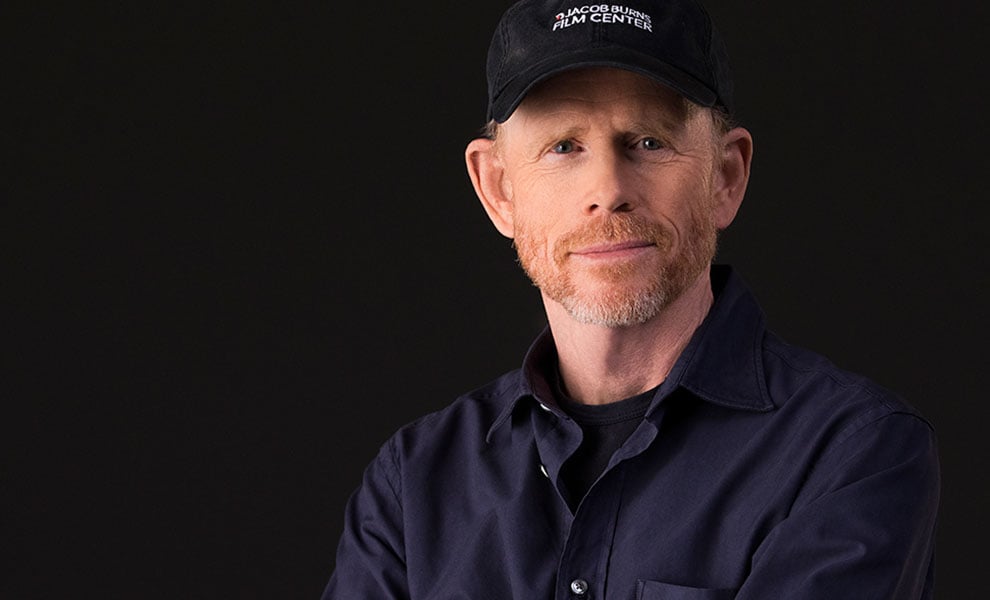 Ron Howard teaches directing, editing, and storytelling in his exclusive video lessons.
View Class
Principal photography is the phase when everyone is on set shooting the movie.
Production Management:
Director: The boss.
First Assistant Director (1st AD): Organizes the crew and ensures that the film comes in on schedule.
Second Assistant Director (2nd AD): Helps the 1st AD supervise the set and also manages and hands out important documents such as scripts and call sheets. Depending on the size of the crew, there may even be a 3rd AD.
Visual/Special Effects Supervisor: Oversees both creative and technical elements for the special or visual effects on a project. Special effects are practical (i.e., physical) effects created on set—such as fire or puppetry—and captured in camera. Visual effects are added in post-production, such as computer-generated imagery.
Continuity:
Script Supervisor: The person who keeps track of everything that has been shot, including any deviations from the script. Responsible for matching continuity from one shot to the next, including props, wardrobe, dialog, and blocking.
Camera and Lighting:
Director of Photography (DP): Works closely with the director to determine the look of the film, lighting, and framing. Also referred to as a cinematographer.
First Assistant Camera (1st AC): Ensures every shot is clear and in focus; also called the focus puller.
Second Assistant Camera (2nd AC): In charge of the slate (shot number, take number) and holds it in front of the camera before each shot.
Camera Operator: Operates the camera at the direction of the DP.
Film Loader: Handles the film before and after exposure, ensures its secure transport, keeps track of film stock during production.
Steadicam Operator: Specially trained camera operator who handles motion-stabilized camera rig.
Gaffer: Also called the chief lighting technician. Responsible for the design of a production's lighting plan.
Best Boy or Best Babe: Assistant to the gaffer or key grip (see below), responsible for the electric truck, rentals, staffing, and other electrical issues.
Lighting Technician: Sets up and controls lighting equipment and electrical power on set.
Grips:
Key Grip: Grips are technicians who move and set up non-electrical equipment—such as flags, overheads, and bounces—in coordination with the lighting department. The key grip is the chief in charge of grips on set.
Dolly Grip: Responsible for the movement and placement of dollies, cranes and other heavy equipment on which cameras and camera operators are placed.
Sound:
Production Sound Mixer: Ensures the sound is properly recorded and mixed on set. They also select microphones, operate sound recording devices, and sometimes mix audio signals.
Boom Operator: Holds the boom microphone and is responsible for mic placement and movement during filming. They make sure the mic doesn't show up in the shot. On smaller sets, the production sound mixer might do this job.
Sets:
Set Decorator: Responsible for decorating and dressing sets during production.
Property:
Props Master: In charge of finding and keeping track of all the props that appear on screen to add authenticity.
Costumers:
Costume Supervisor: Works with costume designer to manage on-set wardrobe. Formerly called wardrobe supervisor.
Hair and Makeup:
Makeup Artist: Chooses and applies appropriate makeup to the actors.
Hairdresser: Styles the actors' hair and is responsible for upkeep. On a low-budget production, the makeup artist and hairdresser is usually one and the same.
Stunts:
Stunt Coordinator: Casts and supervises stunt performers. Designs and supervises all on-set in stunts in collaboration with director and DP.
Catering:
Caterer: Prepares meals, snacks and craft services table for cast and crew.
Post-Production Crew
This is the final stage of filmmaking, when footage from principal photography is edited, and sound, music, and visual effects are added.
Editing:
Editor: The creative head of the post-production process, the person who works closely with the director to assemble and cut principal photography into the finished film.
Sound:
Sound Designer: In charge of post-production sound on a film, working closely with the director. Also called Supervising Sound Editor.
Sound Editor: Assembles and edits all sound effects.
Foley Artist: Creates post-production sound effects in sync with the final edit of a film.
Visual Effects:
Visual Effects Editor: Works under supervision of the Visual Effects Supervisor to add post-production visual effects to final cuts of live action sequences.
Music:
Composer: The person who writes the musical score, performs it and adds it to the final cut of the film.
Music Supervisor: Helps choose what music will accompany the film. Also helps find a composer and manage any music licensing.
Want to Learn More About Film?
Whether you're an aspiring blockbuster director or have dreams of changing the world with your independent film, navigating the world of film and television can be daunting. No one knows this better than Ron Howard, who made his first film in 15 days with $300,000. In Ron Howard's MasterClass on film directing, the Oscar-winning director of Apollo 13 and A Beautiful Mind decodes his craft and provides insight into on-set workshops, working with actors, blocking scenes, and bringing his vision to the screen.
Want to become a better filmmaker? The MasterClass Annual Membership provides exclusive video lessons from master filmmakers and directors, including Ron Howard, Judd Apatow, Martin Scorsese, David Lynch, Jodie Foster, and more.