---
What Is Soil pH?
Soil pH is the measure of acidity and alkalinity in a specific plot of earth. Soil acidity is measured from 0.0 (most acidic) to 14.0 (most alkaline/basic), with 7.0 as baseline neutral. Acidic soil contains acidic compounds, like aluminum sulfate or sulfuric acid; alkaline soil features more basic compounds, like calcium carbonate. Many factors can cause your soil conditions to be acidic or alkaline—from rainfall to fertilizers to parent material to soil texture (e.g., sandy soil vs. clay soil). Before you plant fruits or vegetables in your garden, you should do a soil test to determine your soil's pH and see if you need to make any pH changes before planting.
What Impacts Soil pH?
Soil pH isn't a simple formula—various factors can cause your soil conditions to be acidic or basic, including:
Rain. Rainwater washes away (or "leaches") certain basic nutrients (like calcium and magnesium), leaving more acidic nutrients (like aluminum and iron) behind. This means that areas with more yearly rainfall generally have more acid soils, while areas with less rainfall tend to have more alkaline soil.
Parent material. The parent material of the soil, or the material that broke down to become the soil, has a huge effect on soil pH. For instance, soils that form from alkaline rocks will be more alkaline than soils that form from acidic rocks.
Fertilizers. Most nitrogen fertilizers and manures are acidic (which is why applying too much fertilizer can burn your plant roots). If the soil in an area has been mixed with fertilizer year after year, it's likely to be more acidic than unmixed soil.
Soil type. Soil texture ranges on a scale from sandy to claylike, and this texture can determine whether or not the soil will take pH changes quickly or not at all. Sandy soils have less organic matter and a higher chance of water infiltration, making them susceptible to becoming more acidic. Clay soils have so much organic matter and water resistance that they have a high buffering capacity, making them more stubborn to pH changes.
Why Is It Important to Check Your Soil's pH?
Testing the pH of your soil is important to your gardening because:
It determines your plants' health. The pH unit of a plot of soil determines nutrient availability, meaning that certain plants are better at taking up micronutrients at specified pH levels. All plants have an ideal soil pH for optimal growth—which means that if the pH of your soil is too acidic or too basic for the plants you're trying to grow, the plants will not thrive and may even die off.
It can save you time and money. Many beginning gardeners assume that their poor plant growth results from nutrient deficiencies, so they'll spend a lot of time and money buying fertilizers or other soil fertility supplements to get their gardens back on track. Instead, skip the guesswork and check your soil's pH before you start planting. You may need to incorporate soil amendments like peat moss, wood ash, liming materials (like dolomitic limestone), or pine needles to your garden. These amendments alter the pH value, ensuring that your plants have the best growing conditions possible.
What Is the Ideal Soil pH?
The optimal pH range for most food plants is slightly acidic: between 5.5 and 6.5. Certain plants will prefer slightly different conditions—for instance, pineapples, blueberries, azaleas, and rhododendrons are known as "acid-loving plants" because they thrive in more acidic soils (between 4.0 and 6.0). Plants like asparagus, honeysuckle, and lavender can handle more alkaline conditions (between 6.0 and 8.0). Check online or with a garden store to ensure the plants you want to grow all have a similar preferred soil pH.
3 Ways to Test Soil pH
Think Like a Pro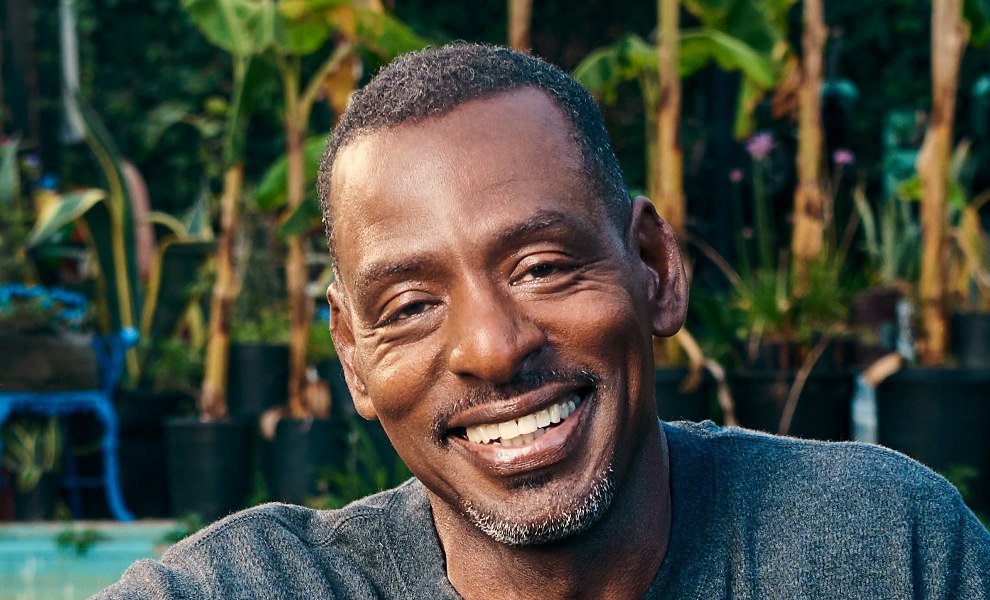 Community activist and self-taught gardener Ron Finley shows you how to garden in any space, nurture your plants, and grow your own food.
View Class
Soil pH testing is a fun and easy way to bring science into your home. You can test soil pH at home a few ways, whether you buy a kit or use household ingredients:
Use soil test strips. The simplest and most reliable way to test your soil pH is using a soil test kit, which you can usually buy at any local garden center or online. To test your soil pH using a testing kit, simply follow the instructions (generally involving dipping pH test strips or litmus paper into watered-down soil samples) and compare your test results to the chart or pH meter from the kit. The advantage of this method is that a pH tester kit will give you an exact pH number, rather than simply letting you know if your soil pH is acidic or alkaline.
Use the baking soda and vinegar method. Materials on one end of the pH scale will react with materials on the other end. For instance, baking soda is alkaline, and vinegar is acidic, so the two substances furiously bubble when combined. To perform a quick DIY home test of your soil acidity or alkalinity, collect a handful of soil from your garden and place it in a cup. Add a splash of white vinegar; if the soil bubbles, your soil is alkaline. If your soil doesn't react with the vinegar, put another handful of soil in a separate cup, and add distilled water until it's muddy. Sprinkle a spoonful of baking soda over the slush; if it fizzes, your soil is acidic.
Use the red cabbage method. For more colorful pH soil testing, simmer a few red cabbage leaves in two cups of distilled water for at least 10 minutes, then let them sit for 30 minutes. Remove the leaves; the water should be a deep purple color with a neutral pH of 7. To test your soil, add a spoonful of soil to a jar and a few spoonfuls of cabbage water. After 30 minutes, the cabbage water should have changed color for a pH reading—reddish-pink for acidic soil, purplish-blue for neutral soil, or greenish-blue for alkaline soil.
Learn More
Grow your own food with Ron Finley, the self-described "Gangster Gardener." Get the MasterClass Annual Membership and learn how to cultivate fresh herbs and vegetables, keep your house plants alive, and use compost to make your community - and the world - a better place.