---
What Are Plant Hardiness Zones?
A hardiness zone is a geographic area with consistent climate conditions that allow specific plants to grow and thrive. The U.S. Department of Agriculture maintains the USDA Plant Hardiness Zone Map, which allows gardeners and farmers to determine which plants are likely to flourish throughout specific regions of the United States. The USDA map is separated into 13 growing zones. Each USDA zone represents a 10-degree range of temperatures based on the zone's average annual minimum winter temperature.
Why Are Hardiness Zones Important?
It's essential that gardeners take hardiness zones into account when growing fruits, vegetables, and flowers because not all plants can grow in every type of climate. Simply put, temperature is the ultimate arbiter of plant life. When temperatures go below freezing, plants cease to grow. Annual plants shrivel up and die, while perennial plants pull all of their energy and resources inward and prepare for the winter dormant season. But here's where it starts to get complicated. Some perennial plants are more cold-hardy than others. So if you live in a cold area with extreme minimum winter temperatures, it's imperative that you grow perennial plants that are capable of surviving colder temperatures.
For example, in Southern California, tropical tree species keep pumping out bananas, papayas, and mangoes throughout the mild winters. On the other hand, in Fairbanks, Alaska the thermometer can dip to -50 degrees and you are limited to obscure fruit crops from the tundra, such as the Siberian kiwi. In a broad sense, your planting zone stipulates which types of plants can survive a typical winter where you live.
How to Use Hardiness Zones When Planting a Garden
Find your hardiness zone. The USDA maintains an online hardiness map that is searchable by zip code and also features a zone finder to locate the zone you live in. It's worth noting that planting zone maps are not perfect, and that different microclimates exist within hardiness zones. Microclimates may contain variations in humidity, heat, wind, soil, or moisture—factors that can affect how well a plant will grow in that location.
Shop for perennials that thrive in your hardiness zone. When plant shopping, sometimes you will find a range of cold hardiness zones on the plant label (zones 4–8, for example), indicating both lower and upper climatic thresholds (some crops don't like it too hot). Also, many fruiting plants actually require a certain amount of winter dormancy; in this case, the higher number reflects regions of the country that have the minimum amount of cold weather needed for the crop. This can vary even within species. As an example, Bing cherries are rated for zones 5–9, but Black Tartarian cherries are restricted to zones 5–7, as they require a longer winter to produce fruit.
Shop for annuals that thrive in your hardiness zone. The USDA hardiness zone map provides critical information for perennials, but sometimes you'll also find annuals labeled with a zone number. All annuals die at 32 degrees, but some need a longer frost-free growing season than others, for which the USDA zone system provides a rule of thumb: the higher the number, the longer the growing season.
13 Plant Hardiness Zones
Think Like a Pro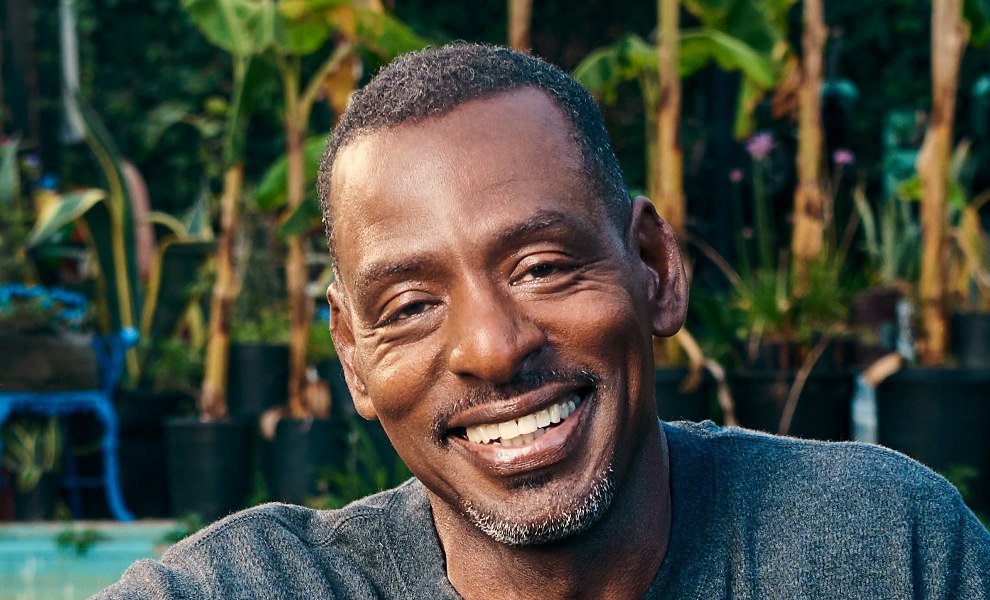 Community activist and self-taught gardener Ron Finley shows you how to garden in any space, nurture your plants, and grow your own food.
View Class
Below is a breakdown of each USDA hardiness zone, beginning with the coldest zone and ending with the warmest zone. All temperature ranges are measured in degrees Fahrenheit and based on the lowest average temperature in each zone.
Zone 1 (-60 to -50): This is a good climate for tomatoes, beans, sunflowers, and lily of the valley.
Zone 2 (-50 to -40): Carrots, onions, poppies, and juniper thrive in Zone 2.
Zone 3 (-40 to -30): Asparagus, cucumbers, garlic, and aster all grow in Zone 3.
Zone 4 (-30 to -20): If you live in Zone 4, try growing eggplant, pumpkin, iris, and daylily.
Zone 5 (-20 to -10): This zone is ideal for radishes, spinach, honeycrisp apples, and lavender.
Zone 6 (-10 to 0): Winter squash, butter lettuce, oregano, and coriander all flourish in this zone.
Zone 7 (0 to 10): Try planting turnips, arugula, peony, and forget-me-nots if you live in Zone 7.
Zone 8 (10 to 20): Zone 8 is the perfect climate for watermelon, okra, lantana, and sage.
Zone 9 (20 to 30): Broccoli, avocado, mandarin oranges, zinnias, and dahlias grow well in Zone 9.
Zone 10 (30 to 40): This is a good growing environment for peanuts, ginger, agave, and geraniums.
Zone 11 (40 to 50): Beets, mangos, begonias, and chives are especially productive in this zone.
Zone 12 (50 to 60): Grow crops like summer squash, hot pepper, borage, and heliconia if you live in Zone 12.
Zone 13 (60 to 70): This climate is ideal for African breadfruit, Amazon tree-grape, bush beans, and rosemary.
What Is A Heat Zone Map?
It's not just cold that stops a growing plant in its tracks. Many species stop growing at high temperatures, and some will even wither away entirely. For this reason, you should look up the American Horticultural Society's heat zone map. Divided into 12 zones based on average number of days per year above 86 degrees (the temperature at which many plants experience heat stress), it is the perfect complement to the USDA's cold hardiness map. Increasingly, nursery plants are labeled with a heat zone number, representing the highest temperatures in which they can sustain growth. Or, you may see a range of heat zones on the label, as some crops also need a minimum amount of summer warmth to produce a harvest.
Learn More
Grow your own food with Ron Finley, the self-described "Gangster Gardener." Get the MasterClass Annual Membership and learn how to cultivate fresh herbs and vegetables, keep your house plants alive, and use compost to make your community - and the world - a better place.