---
About the MasterClass Member Showcase
The MasterClass Member Showcase is a selection of work created by MasterClass members, made with tools and techniques learned from class. Members from around the globe come together in the MasterClass Community to share their masterpieces - from artists sharing their latest music to cooks posting mouthwatering food and everything in between. In this edition, we are highlighting a selection of published novels written by MasterClass members, made possible with the help of instructors like Dan Brown, Margaret Atwood, and many more.
"His Name was Wren" by Rob Winters
About the book: His Name was Wren is a first contact, dual timeline, science fiction mystery set in 1940's war-time Britain and the present day.
"After completing the first draft of my book in early 2019, I hit a wall. I knew I had a good story, buried somewhere within that first draft, but I had no idea how to approach the second draft. It was around that time I found Neil Gaiman's MasterClass. And as The Graveyard Book is one of my all-time favourite reads (and part of the reason I started writing) I thought, who better to learn from?

His advice on how to tackle a second draft by finding out what the story is about, then buttressing the ideas that support that story and removing those that don't, really helped; the manuscript instantly felt cleaner, like every paragraph and sentence was doing its job. Later, on my fifth or sixth draft, I was going through the process of fixing and polishing. Well, I thought I was. Really I was just moving clauses around trying to get perfection. So after re-watching Neil's lesson on perfectionism, it was clear I could either have a perfect book, or a finished book. I chose the latter."
Learn more about Rob's work at robwinters.co.uk
"The Infinite-Infinite" by M.K. Williams
About the book: Smashing the patriarchy across the multiverse - Nina Marks wakes up to find herself kidnapped to a different reality and she has no idea how to get back home.
"I was just starting to toy around with the idea for this novel when I started Margaret Atwood's MasterClass. I had already written several books at this point. I knew I would need help with this ambitious idea of creating not one, but multiple realities. I wanted the overall message of the book to empower women without being too heavy-handed. I had a lot of big ideas and I knew that I needed to finesse the details to get it just right.

After taking Margaret Atwood's MasterClass (and having read several of her books) I learned that I didn't need to enumerate every little detail of each alternate-reality. Instead, I chose to focus on a few key elements and really make those stand out and leave the rest up to the audience to fill in. I also did some extended research to make sure any of the speculative details about the science involved was believable. Each of the assignments in the coursework helped me to develop the backstory for the characters and the setting. While much of that writing didn't make it into the final manuscript, it helped me to reign in my ideas and clarify what would and would not go into the book."
Learn more about M.K.'s work on Amazon
"The Collective" by Kecia Bal
About the book: There is only one company, one government, one social operating network: the Collective—and now a computer virus is mutating it into a monster.
"MasterClass has shaped my writing (and my career) on many levels. I started out as a journalist hoping to infuse my writing with fiction techniques, just to make it more compelling.

Through the James Patterson class, I learned tactics for creating page-turning work, further refined by working one-on-one with James Patterson on The Dolls [after winning the MasterClass Co-Author Competition]. That book had some dystopian elements, and lessons from Margaret Atwood—on authenticity and weaving truth through even the most fantastical narratives—shaped my work further and influenced my debut solo novel, The Collective.
Learn more about Kecia's work at Keciabal.com
"SWARM" by Guy Morris
Think Like a Pro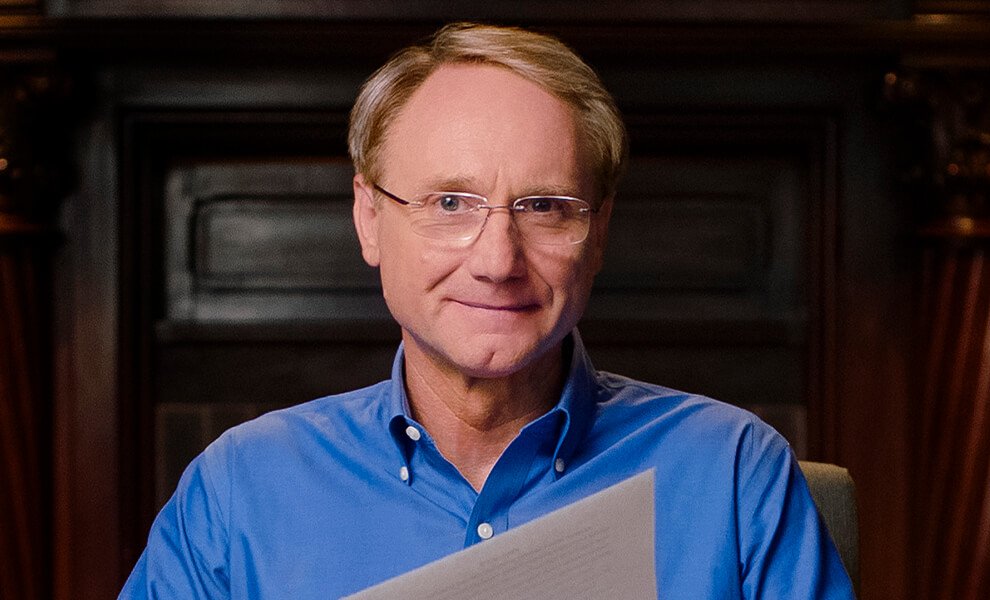 In his first-ever online class, best-selling author Dan Brown teaches you his step-by-step process for turning ideas into page-turning novels.
View Class
About the book: SWARM is a deftly plotted and brilliantly written action-packed cyber thriller set in a divided, post-pandemic country struggling to maintain national security under a crippling Chinese cyberattack when a fugitive NSA artificial intelligence decodes end-time prophecies forcing an underground espionage group known as SNO out of hiding to stop Armageddon.
"I had completed a first draft of my second manuscript entitled SWARM before signing up for MasterClass. While elements were quite good, something was clearly missing, but eluding me. Beta readers make good suggestions, but nothing quite resonated.

I used my writer's block time to complete MasterClass sessions from James Patterson, David Baldacci, and Ron Howard where I gained a wealth of valuable insights, soaking up the experience and process of true masters. Yet, I was still missing a clear vision for my own work. The class that fit the exact structure and tone I needed came from Dan Brown. I feverishly took notes, and then immediately set about on a major re-write. I made changes to every chapter and wrote new chapters based on over two dozen pages of collected useful tips on how to increase the tension, enhance my characters, present both sides, find the moral argument, and so much more. But the gem that really resonated for SWARM was how to develop intrigue from layers of villains. Perfect. Brilliant stuff.

After the rewrite, my beta readers raved about the changes, loved the new ending, and begged me to start a sequel. In the short time since release, I have been humbled by consistent 5 star ratings and glowing reviews. Thank you James, David, Ron and Dan! Bravo gentlemen! Encore! Encore!"
Learn more about Guy's work at guymorrisbooks.com
"The Ocean Raiders - A Nicholas Foxe Adventure" by Jackson Coppley
About the book: The Ocean Raiders, the second novel in the Nicholas Foxe Adventure Series, is an action-adventure thriller with a sci-fi edge set in Venice, Italy.
"I've taken MasterClass sessions from Dan Brown, James Patterson, and David Baldacci. From each author, I have either taken away new tips or simple validation on what I already do. I can think of one tip from Dan Brown I used in writing The Ocean Raiders. Dan talked about leaving the description of a scene's setting until after the action and dialogue are complete. I recall that he just put a series of x's in that spot as a placeholder. So, for example, when the action moved to the Doge Palace where a modern-day sword fight takes place in the armory, I deferred the full description of the setting."
Learn more about Jackson's work at jacksoncoppley.com
"The Reawakening of Mage Axum" by Tucker Axum
About the book: A wounded World War II American soldier awakens in a military hospital with memories of being one person but residing in the body of another.
"I enrolled in JP's MasterClass in January 2017 to learn more about his writing philosophy and to improve my own writing. Not only did I learn JP's style of outlining novels, but he also reminded us students about the importance of perseverance and gave the example of his first novel being turned down by 31 publishers. Winning the MasterClass competition and co-authoring Cajun Justice with JP provided the perfect combination of fun and challenge. He pushed me to keep raising the stakes and upping the emotion. The hard work paid off and "Cajun Justice" became an instant New York Times bestseller.

The lessons I learned from partnering with him motivated me to return to my debut novel, "The Reawakening of Mage Axum," and completely revise it. This fast-paced adventure of loss, love, sacrifice, and second chances spans two continents and half a century of America's defining moments."
Learn more about Tucker's work at tuckeraxum.com
"The Game With No Name" by Liam Cunningham
About the book: Described as 'Jumanji meets Goosebumps', The Game With No Name is a thrilling adventure for younger readers about a mysterious board game and a family in peril. With high stakes, chilling frights, and relatable lessons throughout, this story is ideal for an audience looking for a creepy middle grade adventure that is sure to keep readers turning the pages long into the night.
"MasterClass, and in particular R.L. Stine's course, gave me the confidence to write. It's all good having an idea and a desire to write, but if you don't have a structured plan, an in-depth understanding of your target audience or an awareness of the genre you're writing for, you're setting yourself up for failure. R.L. Stine's class addressed each of these areas in snappy, easy-to-learn video tutorials with relevant coursework & readings. Since completing the course in 2019, I've released two novels and I'm currently in the process of drafting the third. I regularly find myself revisiting the lessons in moments where I get overwhelmed or when imposter syndrome rears its ugly head. I'm not sure I'd be sitting here with two novels beside me if it wasn't for MasterClass."
Check out Liam's book on Amazon
"My Last Breath" by Dina Husseini
About the book: Davina got into trouble with one of her teachers in University, which resulted in her doubting all men's intentions; until she met three boys who changed her perspective on living, now she has to decide who's the one and save her family from a past mistake that had come back to haunt her.
"When I began Masterclass, I thought I would be one of those students who watched, listened and didn't implement; but ever since Masterclass, I have had a change of direction, of writing, of goals. It has made me see things differently; from Dan Brown's way of creating thrillers and keeping people on edge, to R.L. Stein's lessons on writing in 1st person. Shonda Rhymes is my favourite in terms of writing TV Series (which I began because of her class). Aaron Sorkin taught me that story is one type of addiction, people will love, not because they have to, but because they are invested in the characters they follow. All the classes I've taken so far have taught me one thing or another; and I don't just take writing classes, but all simultaneously to enrich my knowledge of other things, so I can incorporate them into my stories. There are many more classes to join and many more lessons to learn and I tend on learning all the lessons, hopefully soon."
Learn more about Dina's work on Facebook
"Toil and Trouble" by Monica Knightley
About the book: Amateur sleuths, Maggie and Gina are supposed to be enjoying the Top Ten Things to Do In Tuscany when their plans are derailed by their discovery of a local farmer's body.
"When I signed up for the one-year subscription to MasterClass it was primarily so that I could take Dan Brown's excellent class, and within that class I was most interested in his pacing lessons. The man is a master at pacing.

TOIL AND TROUBLE benefitted from much of his advice. For example, I introduced parallel plot lines. I've always included subplots in my mysteries, but this was the first time that a parallel mystery was introduced that went hand in hand with the primary mystery. I also increased the danger my two main characters confronted, both real and imagined, beyond what I normally do in my books. As one main character has a fear of enclosed spaces and heights, I used those phobias to good effect in one particularly important sequence. Another excellent class is David Baldacci's. I used his advice to allow my characters to be confused by things. My two American amateur sleuths find both the Italian language and one particular ancient hill town to dumbfound them, putting up more barriers to solving the mystery."
Learn more about Monica's work at monicaknightley.com
For more novels written by MasterClass members, check out the MasterClass Community.