---
About the MasterClass Member Showcase
The MasterClass Member Showcase is a selection of work created by MasterClass members, made with tools and techniques learned from class. Members from around the globe come together in the MasterClass Community to share their class-inspired masterpieces - from up and coming music artists sharing their latest tracks to home cooks posting their culinary delights, and everything in between. In this edition, we are highlighting the food community with a selection of mouthwatering dishes created by our members.
Pasta by Pola
"I have never had professional training before and Thomas Keller's class was so useful! I took my time learning every technique from his classes and really upgraded my game. I started inviting my friends over so that they could taste my homework, which started a lovely tradition. I then took all of the other culinary arts classes and moved on to gardening, photography and even chess. After Annie Leibovitz's class I got very interested in photography, and started learning food photography on my own."
Three years later I am now a professional food stylist and food photographer and my cooking website became my primary source of income since the coronavirus outbreak - so I can really say my life took a turn and I landed on my feet because of what I learned here.
Follow Pola on her website polacocina.com
Brisket by Jason DiGeronimo
"As a professional chef, I had just begun diving into the world of barbecue, and I knew that Aaron Franklin is basically a barbecue god amongst men, so having the opportunity to learn from him directly was one I had to jump on. Fast forward a few months, and I'm now the sous chef at the number three barbecue restaurant in New Hampshire! Using this MasterClass gave me a skillset that put me leagues ahead of others, going so far as demonstrating how to properly slice a brisket to our team, including our existing pitmaster! I have a comprehension of barbecue that I only would have dreamed of before, and that is thanks to Franklin's class."
Follow Jason on Instagram @Geronimofood
Ribs by Roger Hoover
"I've been a longtime fan of Aaron Franklin's and open fire cooking in general. There's something different about cooking over smoke and fire that can't be recreated in a kitchen. It's a cooking style that is learned from hours of trial and error. But Aaron Franklin's MasterClass was full of the kind of information and small details one can only learn from an expert - what to look for in the cuts you buy, how to trim and shape them, and what to look for as they're smoking. His class saved hours of trial and error, drastically improved my approach to BBQ seasoning, smoking, wood and cut selection and, most importantly, the enjoyment of creating something amazing for friends and family to enjoy."
Follow Roger on Instagram @rogerhoover
Breadcrumb Pesto by Paulina Strapkova
Think Like a Pro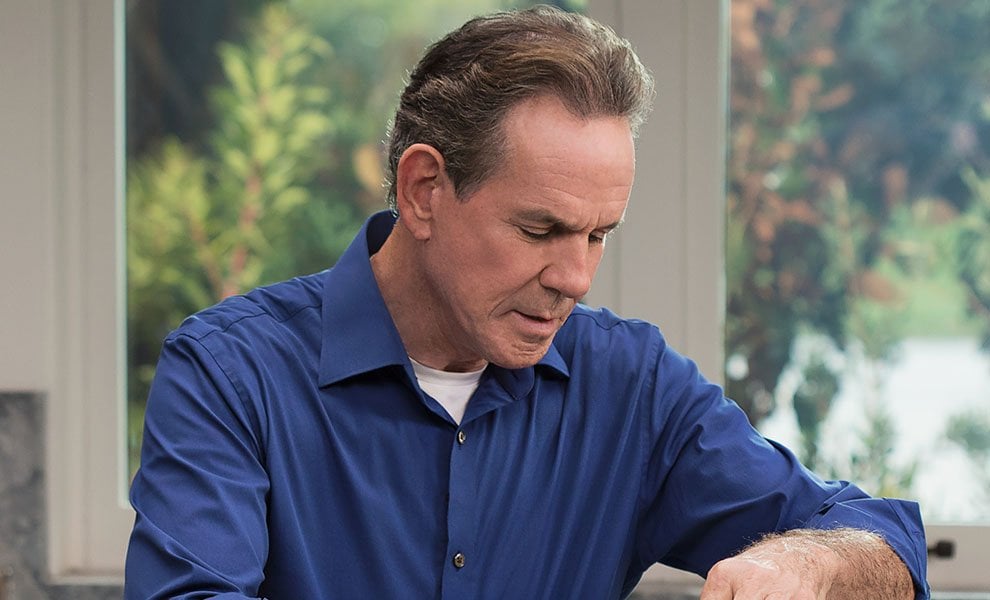 Learn techniques for cooking vegetables and eggs and making pastas from scratch from the award-winning chef and proprietor of The French Laundry.
View Class
"Before MasterClass I was impatient. I was a chef-wannabe who wanted a lot and wanted it now. I tried to take shortcuts in everything, starting with over complicated high-end luxury dishes and naturally...I failed. And failed again. Thanks to these lessons, I learned what I should have known from the beginning: start small and be patient. I became calmer, patient and discovered that for great dishes you do not need the most expensive ingredients.
My techniques got better, my passion grew, and I got inspired everywhere, by everything - everyday. I learned that making mistakes does not mean failure, it's just a step towards learning. Now I know the rules and what works, so I can break them and create. I still make mistakes and my learning process will never stop, but now, instead of having a meltdown when something does not work my way, I calmly think why something didn't work and learn from it for the next time.
"And this. Loved pesto before but this was a game changer."
Follow Paulina on Instagram @pastra.me
Blueberry Crumble by Jill Keller
"Ten years ago, I didn't know how to cook anything. I had never cracked an egg or touched raw meat and survived entirely on frozen or boxed meals. Once I got married and had children, I wanted better for them. I struggled to learn on my own through cookbooks and watching cooking shows and did my best to figure things out. Then I saw an ad for Gordon Ramsay's MasterClass and it changed my culinary life forever. I devoured each culinary course and they made cooking understandable. Instead of struggling with simplistic meals, I was plating beautiful dishes that top culinary chefs had taken me step-by-step through. My family is thrilled with the huge changes MasterClass has made in our lives - and we're even opening a pie-themed food truck in Spring 2021 in southern Indiana!
Follow Jill on Instagram @masteringcookingwmasterclass
Butternut Chile Tacos on Blue Corn Tortilla by Fallon Bader
"The combination of a cancelled trip to Oaxaca, Mexico and the claustrophobia of the pandemic has left me feeling hungry for travel. Gabriela Camara's MasterClass has been a true savior. Her authenticity, stories and beautiful recipes have been the next best thing to traveling to Mexico. I loved learning about heirloom corn, regional foods and flavors. I own a business, the Sprouting Kitchen, where we host cooking classes live and virtually. Inspired by Gabriela, we hosted a tortilla making class, which was a hit! These MasterClass lessons have given me the knowledge and confidence to host successful cooking classes."
Follow Fallon on Instagram @thesproutingkitchen and check out her cooking classes at thesproutingkitchen.org
Roasted Zucchini by Lucio Caramori
"The intimate way chefs like Thomas Keller, Gordon Ramsey and Massimo Botura explain their techniques has made me feel more confident to experiment with new recipes. And apart from the lessons in cooking, their classes are full of inspiration for life, with great lessons in creativity." This dish is roasted Zucchini from Chef Thomas Keller's MasterClass.
Follow Lucio on Instagram @lcaramori
Aquachile by Arvind Hickman
"I'm a passionate cook and specialize in South East Asian cuisine, due to my Malaysian heritage. During the COVID-19 lockdown, I wanted to learn a new cuisine and Mexican was the top of my list because I've always loved the flavors. I took Gabriela Camara's MasterClass and discovered amazing recipes that I now use frequently, including the Taco Al Pastor. She was a brilliant teacher and the recipes were accessible and very delicious."
Follow Arvind on Instagram @arvind
Pandan Madeleine by Cathy Shyong
"Dominique Ansel's class taught me to be creative with pastry by evoking a memory or experience. My pandan madeleines with an infusion of coconut cream bring me back to eating salty, sweet kaya toast in Asia. Because Dominique's class also taught me that timing is everything with madeleines, I make sure to serve them right after they come out of the oven."