---
About the MasterClass Member Showcase
The MasterClass Member Showcase is a selection of work created by MasterClass members, made with tools and techniques learned from class. Members from around the globe come together in the MasterClass Community to share their masterpieces - from artists sharing their latest music to cooks posting their mouthwatering food and everything in between. In this edition, we are celebrating the colors, sounds and tastes of fall with a selection of fall-inspired masterpieces from our members.
"Apple Tart" by Sheena Marie
"It's apple picking season and what better way to use all of those apples than to create a simple fall inspired apple tart.
I've always had a passion for cooking and food styling, but after taking numerous cooking classes on MasterClass, I feel like I've seen a vast improvement in my overall cooking skills and abilities. A few stand out classes for me have been Dominique Ansel, Gordon Ramsey, and Thomas Keller. Thanks to Dominique Ansel's lesson on Fruit Tart Finishing: Modern Apple Presentation, I was able to create a beautiful display of sliced apples for my apple tart. I have Gordon Ramsey to thank for his life-changingly perfect scrambled eggs recipe! I will literally make them this way for as long as I cook scrambled eggs. Last but not least, I learned a lot of practical lessons that I've been able to apply to my everyday cooking from Thomas Keller's : Cooking Techniques II: Meats, Stocks, and Sauces. I'm really looking forward to taking the newly launched Yotam Ottolenghi class on Middle Eastern Cooking!"
Follow Sheena's blog Simply Sheena Marie
"Autumnatic Conversion" by Keith Burton
"This poem, Autumnatic Conversion, is meant to illuminate the sensory overload that autumn brings, which is just one joyous and melancholy thing after another.
MasterClass has allowed me to feel more comfortable in my creativity. I am currently (patiently/slowly) taking a handful of classes with MasterClass to augment my current ongoing adult education at college. There are definitely things here that I am not getting there. It helps to have lessons be taught by people who are successes in their field, and to receive information that works for them."
Follow Keith on Twitter @BurtonMangus
"Sky on Fire" by Kyle McBride
"This photo was taken on a camping trip northeast of Yosemite after a long day of hiking under cloudy skies and thunderstorms. Just as golden hour was coming on, the clouds parted, the sky erupted, and the divine drama of nature unfolded to an audience of one.
Like most amateur photographers today, I learned the craft online. The internet is an amazing resource for learning the fundamentals of exposure, editing in Lightroom, how to build a photography business, etc. MasterClass is different because it puts you in the room with the masters who have shaped the industry. Jimmy Chin's Adventure Photography MasterClass is more like a one-on-one mentorship than a photography course. One of my biggest takeaways from this course was from the Capturing Your Passions lesson: "...the more you start to embrace [creative] mistakes and failures as a means to move forward, the faster you're gonna get to where you're trying to go."
Follow Kyle on Instagram @kyle_mcbride
"Saffron and Sweet Potato Crepes" by Melinda Day
"Nothing says fall like the crisp Earthy aromatic smells and flavors of Saffron Sweet Potato Crepes topped with spiced maple syrup and crispy bacon.
As long as I can remember I have always loved being in the kitchen and enjoyed amazing opportunities to learn many different styles of cooking, but insecurity and fear kept me from fine tuning the skills I had or learning new skills. After starting MasterClass and committing to step outside my comfort zone by participating in the community I have started fine tuning my skills and discovered a quiet confidence that is flowing over into other areas of my life."
Follow Melinda on Instagram @Passionate Country Girl
Think Like a Pro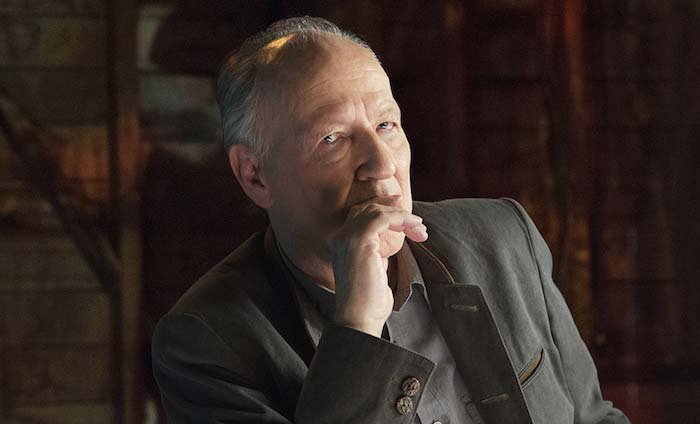 In 6 hours of video lessons, Werner Herzog teaches his uncompromising approach to documentary and feature filmmaking.
View Class
"The Morning is a song I wrote when I found myself alone in bed after waking up and noticing that my girlfriend had left.
Each MasterClass lesson I've watched has somehow influenced the decisions I make whenever I start composing, writing lyrics or producing a new track. What's best is that many times you get to watch the artists craft their work as if they were working normally in their studio, for example in Timbaland's MasterClass, which I recently watched and found very inspiring. It's liberating to know that some of the tricks you apply when creating something new are actually legitimized by these pros, so you don't feel awkward when applying them; you know that if Hans Zimmer, Annie Clarke or Timbaland did them... then you're ok with whatever eccentricity you've come up with."
Follow Mateo on Youtube @mateocuaron
"Fall in New England" by Frank Piercy
"I have been a photographer in New England for a long time, and have chased waterfalls, but never the colors of autumn, until now.
Before Covid put us into lockdown, I was spending most of my evenings as a Concert/Music Photographer. You don't really make any money doing concert photography, it's all in band and artist portraits. Here was a chance to learn from Annie Leibovitz, the person who shot for Rolling Stone and most arguably their most famous cover, John Lennon and Yoko Ono. So, I decided to watch her class. Over the course of a week, I was able to come away from that class with a bit more knowledge and understanding of creating a story and working with my subject to create that perfect image. I am currently watching Billy Collins "Reading and Writing Poetry" class, brushing up on skills I haven't used in awhile, with the hope of incorporating the poetry with my photography and putting it into a book."
Follow Frank on Instagram @fpiercy2
"October Purpose" by Jan Koekepan
"This song was inspired by the steady, purposeful change that October brings to the seasons - hence, October Purpose.
MasterClass has been a great place to pick up the perspectives of experts in professionally delivered music. Whether it's Hans Zimmer talking about dealing with movie directors, or Armin van Buuren talking about creation in the studio, or Usher talking about stage presence, I've picked up a huge range of tips on how to raise my own game. In addition, the MasterClass Community forum has been a great place for devoted students to share insights, challenges and ideas, making the experience go way beyond just what the classes themselves deliver at first."
Follow Jan on Bandcamp
"The Game With No Name" by Liam Cunningham
"Described as 'Jumanji meets Goosebumps', The Game With No Name is a thrilling adventure for younger readers about a mysterious board game and a family in peril. With high stakes, chilling frights, and relatable lessons throughout, this story is ideal for an audience looking for a creepy middle grade adventure that is sure to keep readers turning the pages long into the night.
MasterClass, and in particular RL Stine's course, gave me the confidence to write. It's all good having an idea and a desire to write, but if you don't have a structured plan, an in-depth understanding of your target audience or an awareness of the genre you're writing for, you're setting yourself up for failure. R.L. Stine's class addressed each of these areas in snappy, easy-to-learn video tutorials with relevant coursework & readings. Since completing the course in 2019, I've released two novels and I'm currently in the process of drafting the third. I regularly find myself revisiting the lessons in moments where I get overwhelmed or when imposter syndrome rears its ugly head. I'm not sure I'd be sitting here with two novels beside me if it wasn't for MasterClass."
Check out The Game with No Name on Amazon
"Waiting for Godot" by Sim Tunal
"The day I took this photo was cold and foggy, which gave me the idea of creating the concept of a post-apocalyptic world. The subject feeling cold and the wind blowing her hair from her face conveys the idea of being alone, scared and confused.
After taking Annie Leibovitz's class, my approach to photography shifted. Instead of prioritizing the question "How does it look?", more and more I asked myself "What does it say?". The way I see photographs has evolved, and I'm inspired to create stories and emotions rather than simply good-looking images. Ever since the first day I started photography, my passion and curiosity grew as I kept experimenting and pushing myself to look at things from an unusual perspective. As I kept exploring and creating, I began enjoying the medium even more. As Annie says in her class: "When you're a photographer, you see and you can't stop seeing."
Follow Sim on Instagram @tunalgallery
For more fall creations by MasterClass members, check out the MasterClass Community.