---
About the MasterClass Member Showcase
The MasterClass Member Showcase is a selection of work created by MasterClass members, made with tools and techniques learned from class. Members from around the globe come together in the MasterClass Community to share their masterpieces - from writers sharing their published novels to cooks posting mouthwatering food and everything in between. In this special Women's History Month edition, we are highlighting a selection of powerful works created by MasterClass women members, made possible with the help of instructors like Anna Wintour, Margaret Atwood, and many more.
A Sponge That Will Change the World, by Pavani Cherukupally
Photo by Kevin Soobrian
About the project: Pavani is paving the way for women in STEM. With Anna Wintour's guidance on how to effectively lead a team, she has been able to guide and empower her team to create a groundbreaking technology that will revolutionize the way developing countries have access to clean water.
"I develop affordable materials for societal challenges, such as wastewater reclamation, resource recovery from the waste, and prevent water-borne diseases for the global community. However, at the beginning of my postdoctoral research, I lacked the required confidence and leadership skills to execute this ambitious goal. Fortunately, I had the opportunity to learn that leadership is about taking the risks from one of my role models, Anna Wintour. She inspired me to lead with a vision. Her strategies on the creative process, team management, people management, etc., have helped me create my unique brand in academia. Despite the pandemic, I designed a new antimicrobial sponge to provide safe water for hygiene and sanitation purposes in Rwanda.
With my team's help, we also developed another sponge to kill bacteria and harvest water from the air. If scaled up, these sponges could alleviate water and public health challenges around the world.
Thank you, Anna, and MasterClass, who helped me find the courage to play a part in solving global challenges and train future inventors and scientists."
Follow Pavani on LinkedIn at Pavani Cherukupally
"Bone Flowers" by Asenath Rose
About the project: Bone Flowers is Asenath's first album, a folkish collection of six songs concentrating on stories of downtrodden femininity and the feeling of adolescent loneliness.
"When I first clicked into St. Vincent's class, I promised myself to watch it over the course of a week, just to make sure I savored it. I finished it in two days. As soon as I finished the last video, I decided to pluck out a song on an instrument I had never played, as St. Vincent had recommended. That experiment ended up becoming the closing track on my album--I switched back to guitar for the actual recording, but it's called "Too Much Honey". Ultimately hearing St. Vincent talk about her own life as a teenager, hours spent learning Led Zeppelin songs and pestering friends with demos, made me realize "if she can do it, so can I." As a young woman making her way in music, there was something powerful about seeing a female rockstar be so earnest and real. I don't think I would've had the courage to finish and release my album without her class."
Follow Asenath on Instagram at @asenath_rose
"Positive Skincare" by Deirdre Hassett Falconer
Think Like a Pro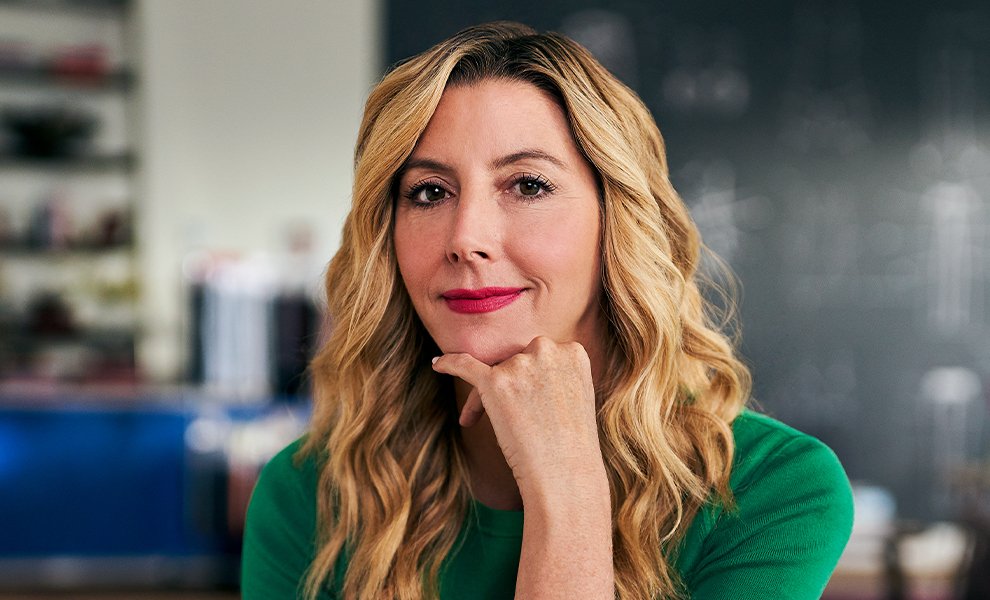 Spanx founder Sara Blakely teaches you bootstrapping tactics and her approach to inventing, selling, and marketing products that consumers love.
View Class
About the project: Deirdre is an esthetician who with Sara Blakely's help, successfully launched her dream business in 2020. Positive Skincare provides high-performing skincare products for beautiful healthy skin while spreading the message & power of self-love.
"*It had been almost 2 years of working on my Positive Skincare formulas, concepts, and packaging ideas, and really, dragging my feet when Covid-19 hit. Like so many others, I had plenty of time on my hands and so I turned to MasterClass. *
"Sara Blakeley's MasterClass gave me the inspiration and confidence to take that first step to bring Positive Skincare to life. I didn't find her right away; I watched Ron Finley and planted a garden. I watched Kelly Werstler, who is fabulous, and redecorated the living room! After watching Sara Blakeley's class, I knew it was time to pull the trigger and launch my product line. Her fearlessness has been so inspiring for me, as I think we all feel a little insecure when we put ourselves and our creations out for the world to judge. "Take no as a compliment". Sara talks about a "hero" product which helped me identify mine. The mentoring segment taught me about packaging, cost, and waste. Never give up and do something to move forward every day, are definite takeaways. Sara has a philanthropic program within her company that I would like to adopt in the future. As for now, my product names are positive affirmations, my way to give back each day."
Learn more about Positive Skincare at mypositiveskincare.com
"Loyalty" by Alena Larie
About the project: Alena released her powerful song "Loyalty" with inspiration from Usher's MasterClass. Loyalty is about the heart cry of a loyal lover who's done with their one-sided relationship.
"In Usher's MasterClass, he mentioned in his lesson "Captivating an Audience" the importance of finding something within a song that connects the listeners with the artist. So, with that in mind, as I wrote Loyalty and hummed the melody, the moment I opened my mouth to sing the lyrics "I won't beg you to stay with me when you wanna leave," I personally felt what I wanted the listener to experience."
Follow Alena on Facebook at @alenalariemusic
"Babylon Dreams" by Marjorie Kaye Noble
About the project: Marjorie is a writer who published her first novel The Demon Rift, and with Margaret Atwood's advice has found herself ready to launch her second - Babylon Dreams, a speculative fiction novel set almost entirely in virtual reality.
Marjorie was struggling with a severe case of writer's block, or as she described it, "my writer's block was more like a brick wall". That all changed when she found MasterClass.
"Neil Gaiman's emphasis on exploring novel story ideas jump-started my writing. I've appreciated the encouragement that I received from other students in the MasterClass Community. In addition to Margaret Atwood's pragmatic approach to the writing process, Ms. Atwood recommended professional beta readers, who helped me find the places in "Babylon Dreams" where the story faded. Now that Marjorie has discovered the power of beta readers, she plans to revisit her first novel The Demon Rift."
Learn more about Marjorie's writing at marjoriekayesbookblog.com
"My Life I'm Living" by Cherie Amour
About the project: Cherie's new song "My Life I'm Living" carries an empowering message, to take control of the life you want to live. In Cherie's words, "experience the life you want to live and live the life you want to experience."
"I always saw music as a calm, comfortable place to express and understand myself, but I never truly knew what it took to execute my sound, voice, and words until joining MasterClass. The lessons I learned from some of my inspirers, Alicia Keys, Christina Aguilera, and Timbaland, not only taught me the foundation to making quality music but enlightened me on the innate tools I already possess to create my own authentic original work. It all starts with your mindset and knowing yourself. Although I have "mastered" these courses, my knowledge still continues to grow through music and my own life experiences every day as a lifelong learner. After experiencing Masterclass, I feel I have the wisdom to create and imagine without limiting myself with my ego/imperfections."
Listen to more of Cherie's music at @cherieamourmusic
"Flash Point" by Charity Morris
About the project: Charity is one of 29 writers from around the world to be published in the Lucky Jefferson Summer 2020 edition Labyrinth. Her microfiction story "Flash Point" is a one-page thriller on the desperation of a woman with limited options, an escape, and an arson gone horribly awry.
"Masterclass has been a partner in dark days when I didn't feel like my writing was ever good enough to make an impression on the world. Some days I would just watch lessons because I couldn't bring myself to write. Eventually, though, I'd break through and find my motivation/inspiration again. My third novel (a gripping read, apparently, according to beta feedback) was born of a Walter Mosley exercise from his Masterclass. I'm still tearing it apart and reworking it as beta reviews come in, but it's amazing where you can go from just putting in a little effort every day, even on days that don't seem like they'll payout."
Read Charity's published story "Flash Point" in Labyrinth