---
What Is Broccoli?
Broccoli is an edible bright green or purple plant with a flowering head, sturdy stalk, and nutrient-dense leaves. It belongs to the Brassicaceae family–home to cruciferous vegetables such as cabbage, kale, cauliflower, and brussels sprouts–and rich in nutrients which can help improve your health inside and out. Broccoli can be eaten in its entirety and prepared in a myriad of ways: raw, roasted, steamed, sautéed, and even battered and fried.
What Are the Different Types of Broccoli?
Sprouting broccoli, calabrese broccoli, and purple cauliflower are the main types of broccoli, but gardeners can experiment with variations of seeds at home. The names vary depending on where broccoli is being sourced.
Sprouting broccoli
Calabrese broccoli
Waltham 29
Green Mountain
Spartan Early
Atlantic
Green Sprouting
Green Comet
Italian Green Sprouting
DeCicco
Green Duke
Packman
Belstar
Calabrese
Destiny
Batavia F1 Broccoli
Green Goliath
Green Magic
Purple Sprouting
Romanesco
Sun King
Covina F1 Broccoli
What Are the Health Benefits of Broccoli?
According to the USDA, the health benefits of broccoli–like Vitamin K–can be found in every edible part of the raw plant, even in the stems. Broccoli boasts a wealth of nutrients which are credited with improving overall health proactively or combatively. The cooking method can influence the health benefits consumed. Raw broccoli is best for maximizing intake of this cruciferous vegetable while steaming broccoli lessens the effects.
Beta carotene boosts the immune system
Dietary fiber aids in digestion
Vitamin A increases metabolism
Vitamin E can enrich skin glow and present a radiant appearance
Vitamin C can lessen the effect of allergies
What's the Difference Between Broccoli, Broccolini, and Broccoli Rabe?
While broccoli and broccolini both belong to the same plant family as cabbage, broccoli rabe is on its own with its closer relatives, turnips. Broccolini is like the sleek, sophisticated cousin of broccoli, with a longer stalk and smaller florets. It's a good gateway for warming up to the idea of full-bodied broccoli as its less overwhelming to consume. Broccoli rabe or rapini does not form a large head like broccoli, is a little more bitter, and best sautéed or blanched because of this.
How to Cook With Broccoli
Broccoli doesn't need to be cooked to enjoy it as a crudîte or chopped up in a salad, but its earthy flavor is only amplified when you apply heat. It can be a side dish to compensate for an indulgent meal, simmered down to make stock, steamed for a quick snack, puréed into a pasta sauce, roasted in the oven for a main, pan-roasted on the stovetop to mix with chicken, or simply served over lentils, rice, quinoa, or other grains with a drizzle of olive oil.
Tips for Cooking the Best Broccoli
Think Like a Pro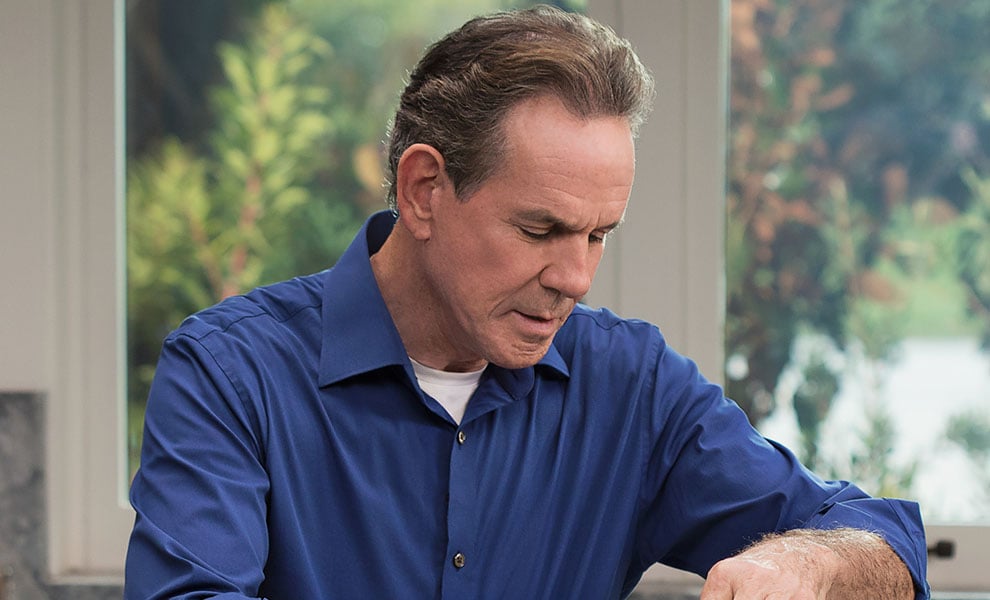 Learn techniques for cooking vegetables and eggs and making pastas from scratch from the award-winning chef and proprietor of The French Laundry.
View Class
Broccoli is a fairly forgiving vegetable, which means kitchen novices can experiment with roasting, frying, sautéing, and baking the vegetable–but overcooking it is possible.
Look for visual cues–like bright green color or signs of the head starting to char–to keep the broccoli's signature crunch.
If you are looking to retain the maximum nutritional benefits of broccoli, avoid boiling it unless you are also going to include the excess water in your recipe, such as in a broth.
How to Steam Broccoli
For steaming broccoli, first, bring a large pot of water to boil over high heat. Meanwhile, prepare the broccoli into small florets then add to a steamer basket. (If you don't have a steamer basket, first boil the broccoli in 1 inch of water.) Cover the pot and reduce the heat to medium. Watch for the broccoli to turn bright green and become fork tender, about 5 to 7 minutes. Remove from the heat.
10 Ways to Make Broccoli
Purée with cheddar or simmer in broth for a soup
Finely chop fresh broccoli with other vegetables for a crunchy salad
Whip into eggs for a quiche, omelet, or vegetable scramble
Chop into bite-sized pieces for dipping as low-carb crudîtes
Sautée broccoli greens and finish with apple cider vinegar for quick mock collards
Roast broccoli florets with olive oil, garlic, salt, and black pepper
Bake with cheddar cheese, pulled chicken, and heavy cream for a keto casserole
Cook until fork tender then mash the broccoli to make fritters using flour and eggs
Blanch until crisp-tender for a fresh al dente side dish
Stir-fry with rice, bell pepper, tofu, and soy sauce
Roasted Broccoli Recipe With Spicy Miso-Sesame Sauce
Ingredients
2 cups broccoli florets
1 tablespoon olive oil
1 clove garlic, minced
2 tablespoons dark miso paste
1 tablespoon fresh lemon juice
1 teaspoon chili garlic sauce
1 to 2 tablespoon toasted sesame oil
1 tablespoon white sesame seeds
Kosher salt and black pepper to taste
Lemon wedges, for serving
Preheat the oven to 400ºF.
In a medium bowl, toss the broccoli with the olive oil, garlic, and season with salt and pepper. Arrange the broccoli in a single layer on a baking sheet then roast for 15 to 20 minutes, until the tops start to brown.
Meanwhile, in a small bowl, combine the miso, lemon juice, and chili garlic sauce. Slowly stir in the sesame oil until thoroughly combined.
When the broccoli is done, remove from the oven and divide between two bowls. Spoon over the spicy miso-sesame sauce and sprinkle ½ of the sesame seeds on each serving. Serve warm with a lemon wedge for extra acidity if desired.