---
What Is an Advertising Portfolio?
An advertising portfolio is a collection of your best work to show to potential employers (like advertising agencies or new clients for freelancing) to get hired. It's the number-one way to market yourself as a capable new hire. Your advertising portfolio should include your resume, your cover letter, around 10 examples of your best work (tailored to the potential employer), and your contact information.
3 Reasons It's Important to Have a Good Portfolio
A good portfolio is absolutely essential for your creative career for the following reasons:
It shows off your skills. A comprehensive portfolio gives an accurate (and impressive) showcase of your advertising skills and experience
It conveys your personal brand. Your portfolio should present your personal brand, which will help you stand out from the competition
It's a memorable way to make an impression. A good portfolio serves as a visual business card, reminding potential clients and recruiters who you are and how they can contact you for a job interview.
The 2 Types of Advertising Portfolios
There are two advertising portfolio approaches:
Physical portfolios: A physical portfolio is presented in a case or binder with printed examples of your advertising experience. Physical portfolios are great for bringing to interviews. While physical portfolios have long been the norm in the advertising world, they are increasingly being replaced by digital portfolios.
Online portfolios: A portfolio website presents all of your ad work in a digital format. Personal website portfolios are great when you're applying to a job far away, since you can easily submit them with your application materials. If you're worried because you've never made your own website, don't worry—there are plenty of sites out there that offer highly customizable premade templates for you to use. In our increasingly digital world, online portfolios are becoming the most popular approach to portfolio design.
Who Needs an Advertising Portfolio?
Advertising portfolios are a crucial part of the hiring process throughout the ad industry. The main positions that need ad portfolios are:
Copywriters: Copywriters use ad portfolios to show their best writing work, from campaigns to billboards to magazine print ads to radio copy. While copywriting is a less visual art form than other creative industry jobs (for instance, designing), it's still vital to keep all of your writing samples in a portfolio so that you can easily show potential employers what you can do. It's also a worthwhile idea to include examples of your writing process, including how your messaging changed from the beginning of the project to the end.
Designers: Graphic designers use portfolios to present their best design work—including print design, digital design, web design, typography, logo design, and product design. The best design portfolios showcase not only your design skills but also your design process—including mockups of projects to show how you go from initial idea to finished product. When building your graphic design portfolio website, use a unique design or unique approach to further showcase your design skills.
Creative directors: If you're looking to become a creative director or art director, you'll need a portfolio that shows both how you've written or designed great ad campaigns yourself and how you've led teams through great ad campaigns.
How to Create an Advertising Portfolio in 6 Steps
Think Like a Pro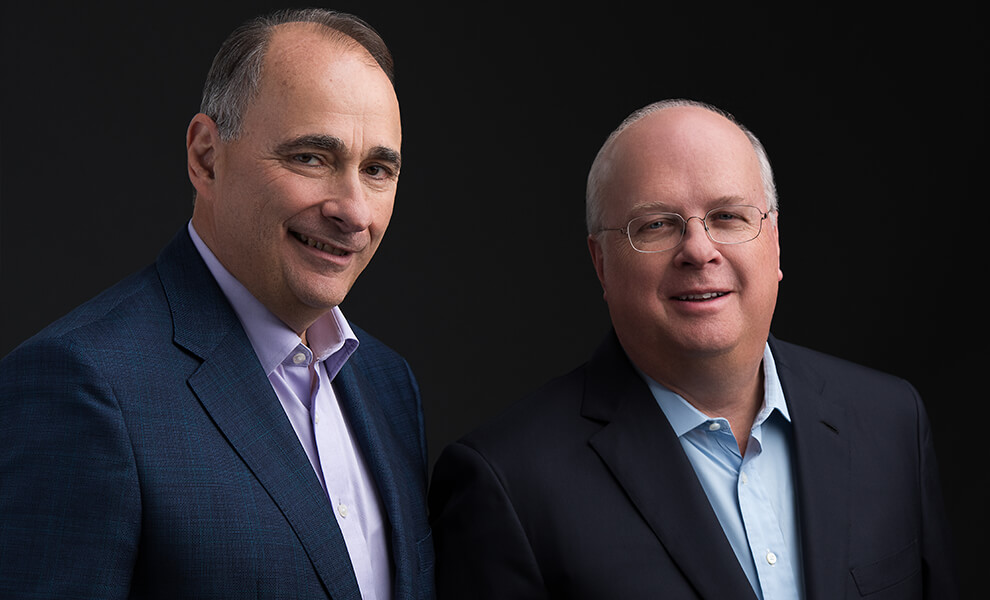 Renowned presidential campaign strategists David Axelrod and Karl Rove reveal what goes into effective political strategy and messaging.
View Class
If you're ready to make your own portfolio, here are a few steps to help you make the best portfolio you can:
Look at portfolio examples. Before you dive in, it's important to get an idea of what others' portfolios look like. That way you can assess what's working for them and find ways to make yours eye-catching and unique. Take a look at portfolio sites and ask friends, coworkers, or professors if they have physical portfolios (preferably ones they've used in the real world of job hiring) you can see for inspiration.
Come up with your personal brand. You want your portfolio to stand out among the hundreds of others that will cross the recruiters' desks—and the best way to do that is to hone your personal brand. Think about who you are and what kind of work you want to do, and use that as the cohesive theme of your portfolio.
Decide on a type of portfolio. Whether you need a physical portfolio or a digital one depends on the kinds of advertising jobs you're looking for. If you want to apply for more traditional companies or for jobs that are in town, a physical portfolio can be great. If you're looking to work for startup companies or you want to apply for jobs far away, your own website portfolio may serve you better. In the end, it's usually a good idea to have both a physical portfolio and a digital one, just in case.
Choose your materials. A good portfolio will have two types of samples: impressive and wide-ranging samples that show your versatility, and targeted samples that show you can do exactly what the potential employer does. When selecting which samples to include, make sure that they fall into one of those two categories. A good rule is to have between 10 and 15 samples in your portfolio—fewer and you'll seem too inexperienced, more and you'll overwhelm the recruiters. If you don't have enough great samples (for instance, you're building a student portfolio and all you have is coursework or case studies), you can make your own spec ads. Employers can still evaluate your work for quality, even if it wasn't ever delivered to a client.
Add your materials to your portfolio. Once you've chosen your samples, insert them into your template—either print them for your physical portfolio or plug them into your website template.
Customize as needed. After you have a rough draft of your portfolio, take a look at it and adjust as you see fit. For your print portfolio, maybe you realize you need a small pocket to include a book you designed. For your digital portfolio, maybe you decide you want to include thumbnails on the homepage so employers can quickly see all of the projects you've worked on. Consider showing your portfolio to your peers to get their feedback before you start showing it to businesses.
Learn More
Learn more about advertising and creativity from Jeff Goodby & Rich Silverstein. Break rules, change minds, and create the best work of your life with the MasterClass Annual Membership.