---
3 Types of Currants
There are three main types of currants, each with their own individual sub-varieties.
Black currants (Ribes nigrum): Known for their high levels of vitamin C, black currants have a strong flavor that makes them a favorite choice for culinary purposes. Black currants are particularly vulnerable to a disease called white pine blister rust, but certain varieties like Ben Sarek, Consort, and Crusader are resistant to infection.
Red and white currants (Ribes rubrum and R. sativum): Despite their different colors, red and white currants are the same species. Red currants are usually more in demand than white, with the most popular red currant varieties being Rovada, Red Lake, and Tatran. Popular white currant varieties are Blanka, Primus, and White Imperial.
Jostaberries (Ribes x nidigrolaria): A cross between a black currant and a gooseberry, a jostaberry is an easy-to-grow sweet currant that is disease-resistant and can be eaten fresh. Jostaberry varieties are Josta, Orus 8, Red Josta, and Jogranda.
How to Plant Currants
While you can plant currants from seed or by propagation, the easiest method is to purchase a bare-root currant bush from a nursery to transplant into your home garden.
Plant during cold months. Currant growing season is in early spring, so planting your dormant bare-root currants in early fall is ideal for most climates. In particularly cold regions it may be necessary to plant in very early spring, but currant bushes can tolerate low temperatures.
Soak the roots before planting. In the time between purchasing your bare-root currant bush and planting, make sure to keep it cool and moist (but not sopping wet). Before planting, remove any damaged roots and soak the remaining roots in water for approximately three hours.
Choose a place with enough sun. Currants yield their sweetest fruit crop in a full sun environment, but unlike most fruiting plants, they also tolerate partial shade conditions as well.
Make sure you have the right soil type. Currant plants grow best in a rich, well-drained garden with a soil pH of 6.5. If you test your soil and it requires more nutrients, enrich it by adding organic matter such as compost, manure, or peat. For those living in humid climates, make sure you choose a planting site with plenty of air circulation to prevent powdery mildew from infecting your currant leaves.
Space currant plants far apart. Dig a hole about twice as large as your currant bush's root system. Plant it slightly deeper than its previous soil level (shown by a dark line on its stem). Space black currant bushes five feet apart; for other currant types, three feet of space is sufficient.
Prune carefully. To encourage the development of additional canes, prune all canes so they only have four or fewer buds above ground level.
How to Grow and Care for Currants
Once you've planted your currant bush, consistent maintenance is the key to keeping it thriving for many years to come.
Mulch annually. Mulching every year keeps your soil cool and moist and suppresses weed growth. Once you've planted your currant bush—and each year afterward—add three inches of organic mulch such as wood chips, compost, sawdust, or grass clippings.
Prune regularly. Pruning increases your fruit yield, minimizes disease risk, and encourages beneficial growth habits by allowing greater air circulation and light penetration.
Check for pests. Pests usually aren't a big concern for currants as long as you prune regularly and clear away dropped fruit, but you should still keep an eye out for insects like fruit flies, aphids, currant borers, and spider mites. If you do experience a pest problem, take care of it by using a non-toxic insecticidal soap.
Prevent diseases. White pine blister rust and powdery mildew and can both affect your currants. To avoid a powdery mildew infection, make sure your planting location has great air circulation, prune regularly, and choose a mildew-resistant currant variety. If there are white pine trees in the vicinity of your planting site, it can be devastating to those trees if your currants develop white pine blister rust. To protect your entire environment from the disease, choose a currant variety with a natural resistance to white pine blister rust.
How to Prune Currant Bushes
Think Like a Pro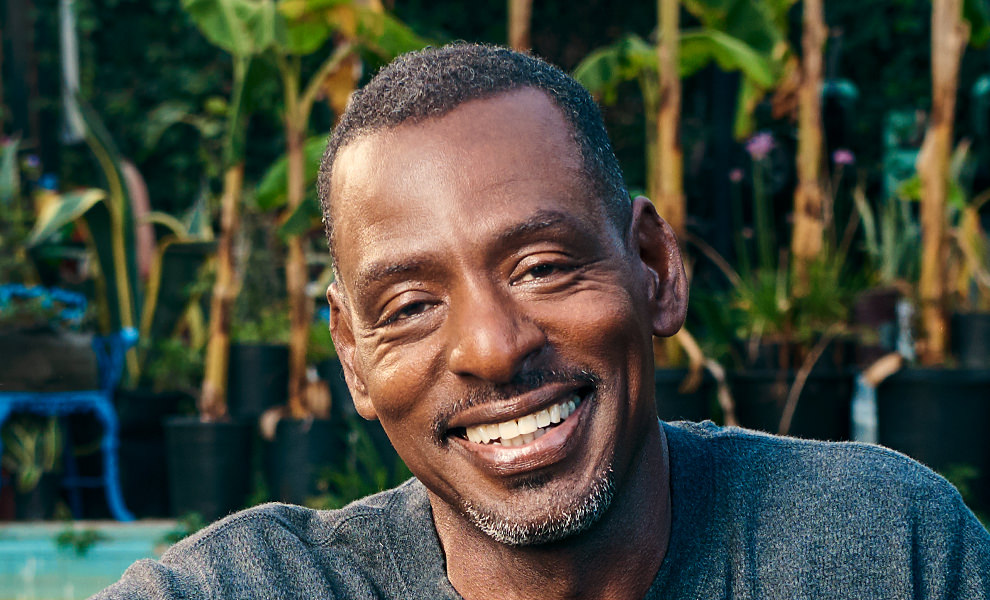 Community activist and self-taught gardener Ron Finley shows you how to garden in any space, nurture your plants, and grow your own food.
View Class
Pruning your currant bushes every year is the key to maintaining a consistent and high volume of fruit production. Prune currants annually in late winter before your plant experiences any new growth. Use this pruning method to guarantee your currant bush always has the most vigorous fruit-bearing canes possible.
After one year of growth: Keep seven of its healthiest canes and cut off the rest.
After two years of growth: Keep four to five of the healthiest two-year-old canes and four to five of the healthiest one-year-old canes, cutting off the rest.
After three years of growth: Keep three to four of the healthiest canes from each year of growth and cut off the rest.
After four-plus years of growth: Since fruit production on four-year-old wood begins to decrease, you should now completely cut off your oldest canes and prune the other canes according to the previously established process. This system ensures your currant plant continuously cycles out unproductive, older wood and always has eight to 12 mature fruiting canes.
How to Harvest Currants
Your currant bush should yield a light crop after its first two years. It will begin producing full crops after its third year.
When to harvest: Currant fruits generally ripen in June or July, depending on the variety. Monitor the fruit's flavor and color to determine its precise harvest time. If you're using your fruit to make jam, you should harvest before the fruit is fully ripe because pectin levels are higher in unripened fruit (pectin is a soluble fiber that thickens jams).
How to harvest: Currant fruits grow in clusters. When you harvest currants, pick the entire clusters and separate the berries from the stems once you've brought them inside.
How to store: Place your fruit in a sealed container or bag and store it in your refrigerator. Currants will remain edible for a few weeks once inside a refrigerator.
Learn More
Grow your own food with Ron Finley, the self-described "Gangster Gardener." Get the MasterClass All-Access Pass and learn how to cultivate fresh herbs and vegetables, keep your house plants alive, and use compost to make your community - and the world - a better place.