---
What Is Chenin Blanc?
Chenin blanc is a white wine grape variety native to France's Loire Valley. The grape is notable for its versatility: it can be made into a wide variety of wine styles, including still and sparkling wines, and from bone dry to lusciously sweet. Chenin blanc vines are planted in France, but is quite predominantly grown in New World wine regions like South Africa, the United States, and Australia.
The History of Chenin Blanc
Chenin blanc originated in the Anjou region of the Loire Valley of France, where the grape is also called pineau de la loire. It is likely to be an offspring of savagnin, a white grape from the Jura region of France.
Chenin blanc is named after Mont Chenin in Touraine, a wine region to the east of Anjou in the Middle Loire. Wines made from chenin blanc were mentioned by name in the early 1500s by the French writer François Rabelais, which means that the grape likely originated much earlier, possibly sometime in the eighth century.
The grape's New World history begins in 1655, when the Dutch navigator Jan van Riebeeck brought cuttings of grapevines, including chenin blanc, with him to the Cape of South Africa. Eventually chenin blanc, known locally as steen, became the signature white grape of South Africa.
Chenin blanc may not be well known as other white grapes, but it is becoming trendier as sommeliers in cities like New York work to raise its profile among wine drinkers looking for complexity and value.
Where Does Chenin Blanc Grow?
Chenin blanc is strongly identified with the regions of Anjou-Saumur and Touraine, which lie along the Loire River in central-western France.
In France, The most well-known appellations are:
Vouvray, located in Touraine. Vouvray wines can be dry or sweet, and the best examples can age for decades. In cold vintages, when the grapes struggle to ripen, the wines are sometimes made in a sparkling style, putting their acidity to good use. In warmer vintages, the wines can be made in an off-dry (demi-sec) or sweet style. Vouvray's most famous producer, Domaine Huet, makes wines that showcase the versatility of the chenin blanc grape. Depending on the vintage, a dry (sec), off-dry (demi-sec), and sweet (moelleux) cuveé are produced from the same vines in their Le Haut-Lieu vineyard, from grapes picked at varying levels of ripeness.
Montlouis-sur-Loire, directly south of Vouvray across the Loire river. Dry, semi-sweet, sweet, and sparkling wines are made here. Good value wines can be found in Montlouis, which is less famous than its neighbor to the north though it shares similar soils and climate.
Savennières in Anjou-Saumur. This appellation is known for powerful, ageworthy, dry versions of chenin blanc. The Savennières producer Nicolas Joly pioneered biodynamic winemaking in France, and his Clos de la Coulée de Serrant vineyard was granted its own appellation in 2011.
Quarts de Chaume, in Anjou near the Layon River, a tributary of the Loire River. Quarts de Chaume is the Loire Valley's only grand cru appellation. The wines must be sweet, and they may be made from grapes affected by botrytis cinerea (noble rot). These wines are similar to the famous botrytised wines of Sauturnes.
Bonnezeaux, in Anjou, east of the village of Chaume. This appellation is also for dessert wines that may or may not be affected by noble rot. Bonnezeaux and Quarts de Chaume are part of the Coteaux du Layon, a larger appellation for sweet wines made from chenin blanc.
Crémant de Loire, an appellation for champagne-method sparkling wines made in the Loire Valley.
Chenin blanc is also cultivated widely in the New World:
South Africa is chenin blanc's second home, where it is the country's most widely planted grape, covering twice as much acreage as in France. Chenin blanc is known as steen in South Africa, where it can be found as a varietal wine or blended with sauvignon blanc, semillon, viognier, or chardonnay. Much of the juice from South African chenin blanc goes to brandy production, but the Wine of Origin (WO) regions of Stellenbosch, Swartland, and the Coastal Region produce high quality crisp, unoaked versions of dry chenin blanc. South Africa has a high proportion of old vines, which produce wines with deep, concentrated flavors.
California grows small quantities of chenin blanc. Because chenin blanc does not command the high prices of white grapes like chardonnay, it is rarely planted on prime Napa Valley slopes. The best appellation for chenin blanc in California is Clarksburg in the Central Valley, just south of Sacramento. California chenin blanc wines often have ripe fruit flavors and a touch of residual sugar.
Australia, Spain, and Argentina have small plantings of chenin blanc. Some winemakers experimented with chenin blanc in New Zealand, but these vineyards have largely been replanted with other grapes.
The Characteristics of Chenin Blanc
Think Like a Pro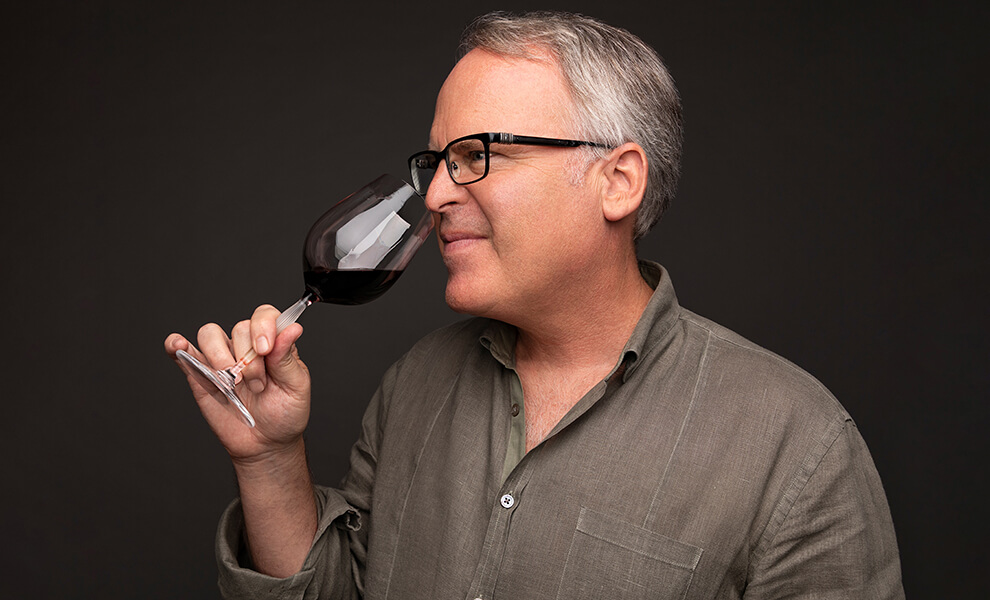 Flavor, aroma, and structure—Learn from wine master James Suckling as he teaches you to appreciate the stories in every bottle.
View Class
Chenin blanc is a grape variety with many virtues. It is:
Versatile. The vine itself is easy to grow in many soil types. The grape can be made into almost any kind of wine, from sparkling wine to dry, semi-sweet, or sweet wines. It responds well to stainless steel or oak aging. Under favorable conditions, the grapes take well to noble rot, yielding saffron and honey notes in sweet wines made from affected grapes.
High in acidity. No matter the style, wines made from chenin blanc have high acidity. In dry wines, this results in refreshing wines with pronounced minerality. In dessert wines, chenin blanc's high acidity balances the sweetness of the wine.
Expressive of terroir. French winemakers find the grape variety to be especially expressive of terroir, as wines made from chenin blanc reflect differences in soil types throughout the Loire region. Wines made from grapes picked at different times reflect the climate of the vintage, another aspect of terroir.
Chenin Blanc's Flavor Profile
Depending on the style of chenin blanc wine, the flavor can vary wildly.
Dry styles of still chenin blanc have high acidity and a fuller body, with aromas of yellow apple, pear, quince, hay, wool, and wet stone.
Off-dry (demi-sec) styles have riper fruit aromas like peach, guava and honeysuckle.
Sweet chenin blanc wines are made from late-harvest grapes and have concentrated notes of ginger, tropical fruit, marmalade, and honeycomb. The grapes may be affected with noble rot, which adds notes of saffron and smoke.
Sparkling wines made from chenin blanc are usually carbonated in the méthode traditionnelle, and range in sweetness from dry to sweet, similar to Champagne.
How to Pair Chenin Blanc
Chenin blanc's high acidity makes food and wine pairing painless. For a successful pairing, think about the sugar content and body of the wine, matching richer wines with richer foods. Save your cabernet sauvignon for red meat-based dishes, the only course in a meal that would be difficult to pair with chenin blanc.
Drink dry, sparkling chenin blanc or fresher, light-bodied still dry styles pair well with:
Seared scallops
Salad with goat cheese
Fuller bodied off-dry chenin or oak-aged wines can match with more robust dishes like:
Roast turkey
Grilled seafood with mango salsa.
Dishes with chili heat like Chinese, Vietnamese or Thai food
Pork dishes with fruit elements like applesauce
A glass of sweet chenin is a classic pairing with especially rich, savory foods like:
Foie gras
Blue cheese
Brie en croute
Orchard fruit pastry
Want to Learn More About Wine?
Whether you're just starting to appreciate the difference between a pinot gris and pinot grigio or you're an expert at wine pairings, the fine art of wine appreciation requires extensive knowledge and a keen interest in how wine is made. No one knows this better than James Suckling, who has tasted more than 200,000 wines over the past 40 years. In James Suckling's MasterClass on wine appreciation, one of the world's most prominent wine critics reveals the best ways to choose, order, and pair wines with confidence.
Want to learn more about the culinary arts? The MasterClass Annual Membership provides exclusive video lessons from master chefs and wine critics, including James Suckling, Chef Thomas Keller, Gordon Ramsay, Massimo Bottura, and more.