---
What the Most Popular Indian Dishes?
Traditional Indian food is built from the same flavor foundations. However, dishes vary widely between North Indian and South Indian cuisine. If you're familiar with Indian restaurants in the U.S., you'll likely know these popular (and tasty!) Indian dishes:
If you're feeling inspired, visit this guide to 13 popular Indian recipes you can make at home.
What Are the Common Ingredients and Flavors in Indian Cuisine?
Besides the standard spice kit of chili peppers (dried whole and powdered), garlic, ginger, and allspice, common ingredients in Indian cooking include:
Chili peppers (dried whole and powdered)
Mustard seeds. We are used to seeing these in grainy mustard. Their natural fieriness is tempered when they are roasted and they become nuttier in flavor. Essential in Indian cooking.
Cumin. These small seeds have a strong, pungent aroma that lends a familiar backnote to many Indian and Mexican dishes. A little goes a long way.
Fennel. The seeds of the fennel plant have a more pronounced anise flavor than the bulbs and go particularly well with pork.
Cardamom. A versatile spice with a warm, sweet flavor. You can either add the pod whole, or crush it to extract the seeds, which can then be ground if you like.
Cinnamon. The rolled bark of a Sri Lankan tree, cinnamon goes particularly well with sugar. It's also used a lot in meaty savory dishes such as Moroccan tagines.
Coriander. These dried berries have a sweet aromatic flavor that bears no similarity to the herb that produces them. Great with cumin in homemade burgers or poaching liquor for fish.
Turmeric. A bright yellow spice that comes from a dried root. It gives curry powder its hallmark color and has an earthy, mustardy flavor.
Fenugreek. A bitter Mediterranean seed used in curry powders, with an aroma similar to celery. An essential part of homemade ras el hanout, a Moroccan spice mix also containing cinnamon, cloves, coriander, and cumin.
Garam masala. A custom spice mixture known as garam masala is a good indicator of local palates, as the blend changes slightly depending on where you are (and whose auntie is cooking). Learn how to cook with garam masala here.
Ghee. Many Indian recipes use ghee, an Indian version of clarified butter. Learn more about ghee and how to make it at home here.
What Are the Different Regional Cuisines in India?
Think Like a Pro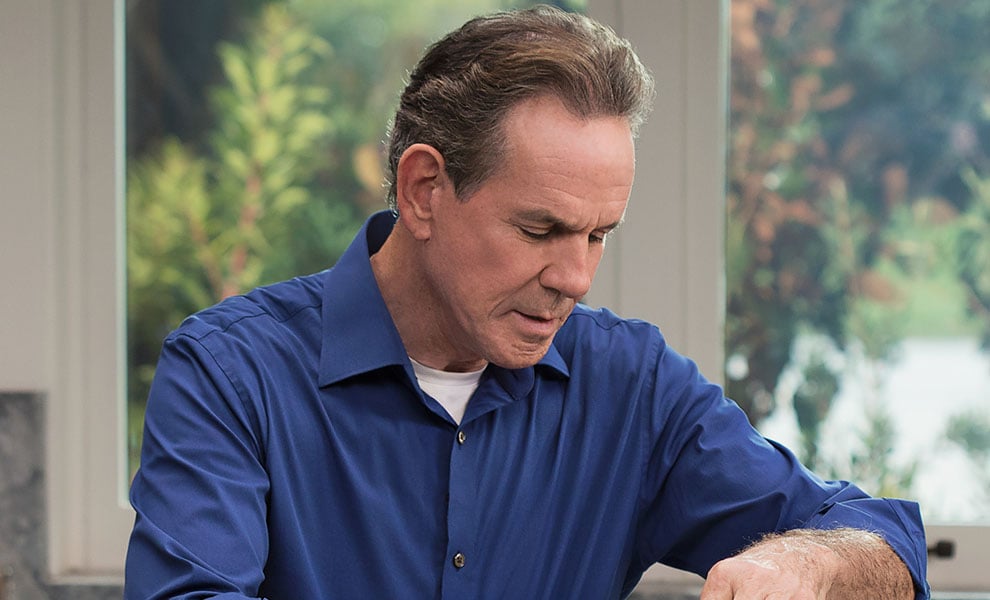 Learn techniques for cooking vegetables and eggs and making pastas from scratch from the award-winning chef and proprietor of The French Laundry.
View Class
Simple food that packs a flavorful punch is the defining feature of Indian cuisine from region to region. That theme is informed by religion, population, and geography, though interpretations on the right way to cook something varies wildly even between neighbors. Heartier dishes similar to those found in Pakistan are found in the North, while similar flavor profiles in the South can be found throughout Southeast Asia.
Northern India. North Indian cuisine is dominated by rich curries and thick sauces paired with breads and fragrant yogurts. It features spice-forward dishes made in clay ovens, like tandoori chicken and chana masala. Onion, tomato, and garlic is a common combination.
New Delhi. Street food in New Delhi, for example, might be chaat or samosa.
South India. South Indian cuisine features more coconut milk-based flavor profiles, herbs like lemongrass and curry leaves, and native fruits. Rather than breads, you'll find more rice, lentils, and stews—and sauces are generally thinner as a result.
Kerala. Street food in Kerala might include pazham pori (banana fritters) and sweet dumplings.
Northern India: Jammu and Kashmir. Cuisine in Jammu and Kashmir, in the northernmost tip of the country, is centered around meat dishes like rogan josh, a yogurt-based lamb curry fragrant with chilies.
Gujarat. The state of Gujarat, surrounded by coastline with plentiful seafood access, is primarily vegetarian, thanks to the large concentration of Jainism—a religion based in non-violence and asceticism.
Mumbai. Just across the water from Gujarat, Mumbai (India's largest city, formerly known as Bombay) is famous for its market hawkers and the culture surrounding street food. Stalls feature everything from piles of tangy puffed rice bhelpuri to roaming chaiwalas serving milky black tea to sugar-soaked electric orange jalebi.
Is Indian Food Healthy?
While the country has a soft spot for sweets, Indian food is relatively healthy and vegetable-forward, with plenty of vegetarian and even vegan options like okra bhajis, samosa, and dal.
Because cows are sacred to Hindus, and Muslims abstain from pork, proteins like lamb, fish, and chicken are typically more heavily favored. Cheese and yogurt are prominent in some vegetarian dishes like saag paneer and naan.
What Are Some Common Indian Side Dishes?
The Indian canon is full of complimentary flavors and presentations, and sides are an important part of any meal. They provide balance, color, and cleanse the palate.
Traditional Indian Cooking Equipment
Cooking Indian food at home doesn't require any special equipment—a sauce pot and a sauté pan will do all the work just fine—but the key lies in a good larder. You can find just about any specialty ingredient (including achaars and even instant papadum) online, and you can stock up on basic spices at an Indian grocer.
If you do want to get more technical, however, consider investing in:
Tawa pan. A flat grill pan similar to a plancha, used for cooking fresh breads like roti.
Tandoor ovens. Traditional clay ovens used to cook a variety of dishes in Northern India, like naan or marinated meats.
Bold and robust, Indian flavors have inspired chefs around the world, like Alice Waters of Chez Panisse. Alice likes to use spice blends grouped by a particular country and cuisine because of the way they can marry dishes together. For example, the warm spices of Morocco—cumin, coriander, turmeric, and cayenne—are key to meat and vegetable braises and tagines, while she uses saffron from India in fish soups and rice.
Want to become a better home chef? Learn how to incorporate everything from seasonal produce to vibrant spices in your everyday home cooking with the MasterClass Annual Membership. Gain access to exclusive video lessons taught by culinary masters, including Alice Waters, Wolfgang Puck, Gordon Ramsay and more.