---
What Are Curry Leaves?
Curry leaves are aromatic herbs used in South Indian cooking. The glossy leaves are vibrant green and teardrop-shaped, about one-and-a-half inches in length. Also called "sweet neem leaves," they grow on the curry tree, which is part of the citrus family. These aromatic leaves have a lemon scent and a distinct, pungent taste that has been compared to anise and lemongrass.
What Is the Difference Between Curry Leaves and Curry Powder?
Despite their similar names, curry leaves and curry powder are two different ingredients.
Curry leaf is an herb grown on the curry leaf tree
Curry powder is a spice mix made up of coriander, cumin, turmeric, and cayenne
Curry leaves originated in and are mostly found in Southern India and Sri Lanka
Curry powder was invented by the British to add flavor to Indian dishes
What Are the Health Benefits of Curry Leaves?
Curry leaves are used in Ayurvedic medicine, an Indian holistic approach to healing that is over 3,000 years old.
They can be boiled for a tea or a tonic or ground up. They have natural antibacterial and anti-inflammatory properties.
They are also a good source of iron, helping with anemia.
Curry leaves also have anti-diabetic qualities, that help reduce blood sugar levels and can help regulate cholesterol.
4 Ways to Use Curry Leaves in Cooking
To find fresh curry leaves, look no further than on the shelves of a local Asian or Indian grocery store. If you've got a green thumb, you can try growing a curry leaf plant yourself (Murraya koenigii), but make sure it's not the Mediterranean curry plant (Helichrysum italicum).
Here are four ways to use curry leaves in cooking.
Sauté in ghee. Sauté and soften the curry leaves in ghee (clarified butter). To get the leaves to release their delicious flavor, they need to be cooked at high heat. Stir them for three to five minutes and add the oil and leaves to any dish.
Make tadka. The most popular way to use curry leaves is to make "tadka"—an aromatic base used throughout Indian cuisine. This mixture of curry leaves, mustard seeds, and cumin (and any other favorite Indian spices) are sauteed together in ghee or a similar oil that can withstand high heat. The other ingredients can be added and cooked in the tadka, or the tadka can be poured over a dish as the final step.
Dry them. Air dry curry leaves in an open basket in an area away from direct light, which should take three to five days. Crumble them over any dish to add flavoring. Dried curry leaves can last up to a year when kept in a vacuum-sealed bag.
Flavor oil with curry leaves. Heat the oil in a pan, add the curry leaves, and saute. Remove the leaves and use the oil as a flavor in other foods. Alternatively, put the oil over flatbread, or rub it over fish as a glaze before you cook it.
While curry leaves are best when used fresh, any leftovers can be sealed in airtight plastic containers and frozen. They can be thrown into your next dish without being defrosted.
4 Substitutes For Curry Leaves
Think Like a Pro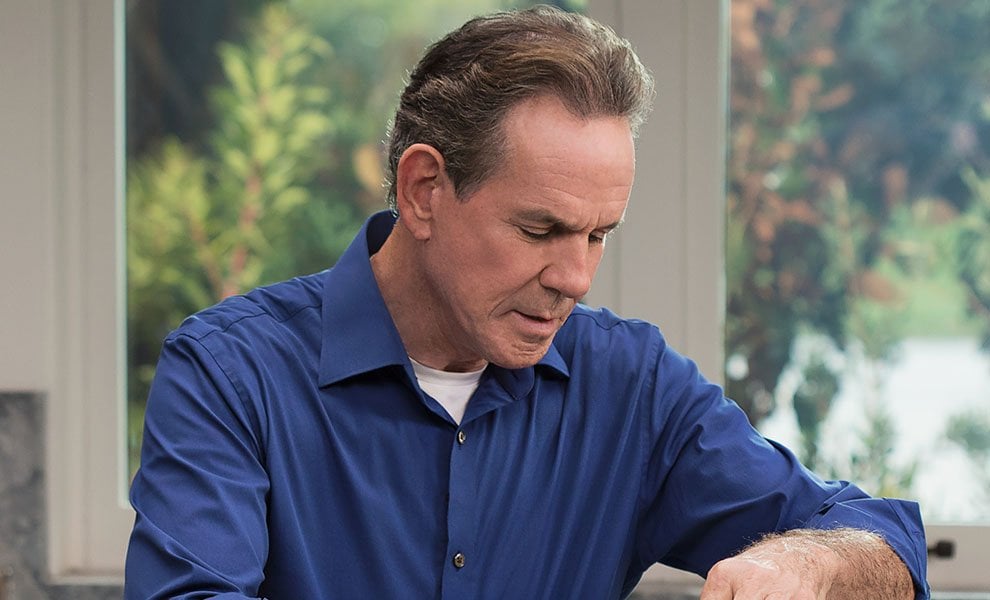 Learn techniques for cooking vegetables and eggs and making pastas from scratch from the award-winning chef and proprietor of The French Laundry.
View Class
Curry leaves have a distinct flavor that is hard to recreate, but they can be hard to find in certain areas. In a pinch, there are a few alternative ingredients that can be substituted.
Lemon balm releases citrus aromas reminiscent of curry leaves. It's a widely available herb, and easy to find at a market or backyard garden.
Bay leaves are the Mediterranean version of curry leaves. A bay leaf can bring that sweet citrus taste as well as hints of pepper. Unlike curry leaves, which can be eaten, bay leaves are removed from a dish before it's served because of their hard consistency, which makes them difficult to eat.
Lime offers two alternatives to curry leaves. (If possible, kaffir lime is the best option since it is a regular ingredient in Indian cuisine.) The first is lime zest: shave the external skin of a lime into a pan with oil to coat the ingredients that follow in citrus. The second option is lime leaves: cutting or crushing them up will release their aromas before they are cooked.
4 Easy Recipes Using Curry Leaves
If you're just starting out experimenting with curry leaves, try cooking one of these four easy recipes to really bring out their flavor.
Yellow dal with curry leaves. This lentil stew is a signature dish in Indian cuisine. Put two cups of rinsed red lentils into a pan with two inches of water. Add tomatoes, onion, ginger, 25 curry leaves, turmeric, chilis, and salt. While that boils for half an hour, make tadka: ghee (or vegetable oil) with curry leaves, mustard seeds, cumin, and onion. Pour the tadka over the lentil dish and let it seep in for fifteen minutes before serving.
Rasam. This tomato dish is a flavorful blend of Indian herbs and spices and can be eaten as a soup or dip. Heat oil in a pan. Add mustard seeds, followed by plenty of curry leaves, garlic, chile, cumin seeds, coriander seeds, asafoetida, charnushka, paprika, and sugar. Mix for just a few minutes before adding three pounds of puréed tomatoes. Simmer for twenty minutes.
Basmati rice with curry leaves. This simple rice dish can be paired with any curry or soup (try rasam). Cook a cup of basmati rice. In another pan, make tadka: heat a pan with ghee (or vegetable oil), add mustard seeds, curry leaves, and chile. Add the rice and blend together. For a slightly thicker dish, add a can of coconut milk, which can also highlight the taste of the curry leaves.
Karivepaku kodi kura. This dish, curry leaf chicken, is one of the most popular dishes from Andhra Pradesh, a state in the south of India. Sauté curry leaves, black pepper, and cashews in ghee. Remove from heat, add a little water, and mix into a paste. Sauté onion, ginger, and garlic then add the chicken, salt and coriander. Add the curry leaf paste and cover until chicken is cooked through.
Become a better home cook with the MasterClass Annual Membership. Get access to exclusive video lessons taught by culinary masters including Alice Waters, Gordon Ramsay, Wolfgang Puck, and more.